The Loop
This tee shot by the Jacksonville Jaguars mascot might be the most impressive golf shot of all time (or at least by an NFL mascot)
There's so much to talk about with this video of the Jaguars mascot, Jaxson De Ville, teeing off on the iconic 17th hole at TPC Sawgrass. But first, watch for yourself:
So here's what we know: We know that the shot was part of a closest-to-the-hole competition last week. We know that the man inside the suit is Curtis Dvorak, the longtime Jaguars mascot who is said to be a scratch player (but who doesn't have an official handicap as far as we could tell). And we know Dvorak, er, Jaxson De Ville beat out a field that included former Masters runner-up Len Mattiace, and former Champions Tour winner Bob Duval. The shot not only ends up five feet from the hole, but even includes some pro-level backspin.
As for what we don't know, we don't know how someone can make that sort of swing inside a big furry suit. In fact, let's break it down for a second.
Here's the setup position: stance slightly closed to promote a draw, perfect posture with the chin up and spine straight. Not an ounce of tension in the tail.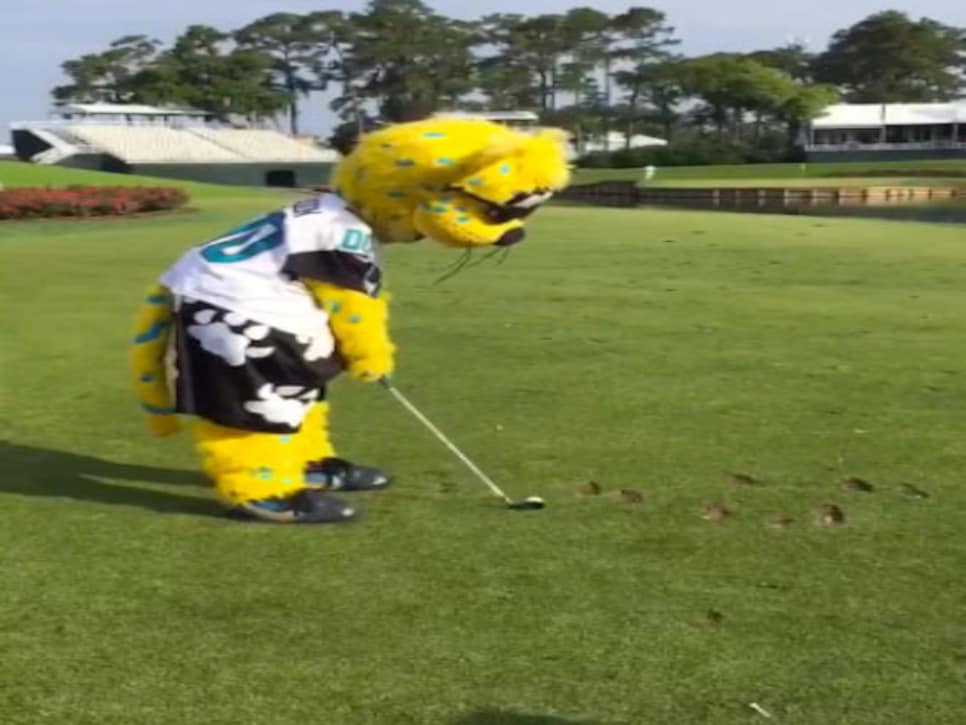 Here he is at the top. Nice free hip rotation, arm stretched across the chest. We're not sure what's going on with his shorts, but the legs are moving correctly.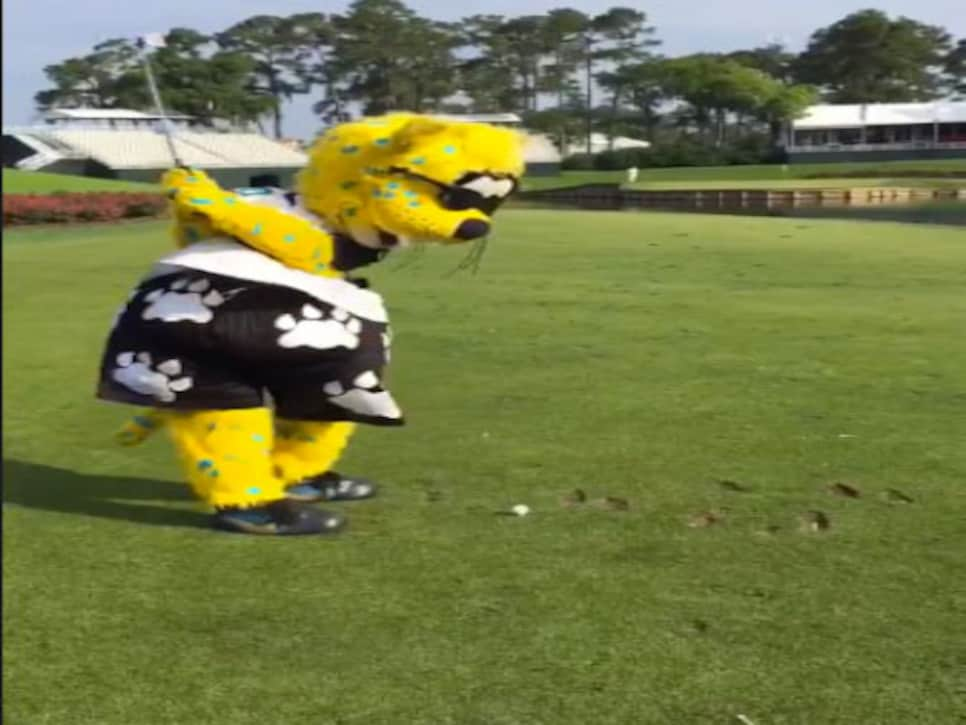 And just look at that follow-through -- body turned toward the target, hands nice and high, club across his back. See how the right foot is coming off the ground. Textbook.
Check out that tail position. Exemplary.