The Loop
This story about Michael Jordan's trash talk on the golf course is cold-blooded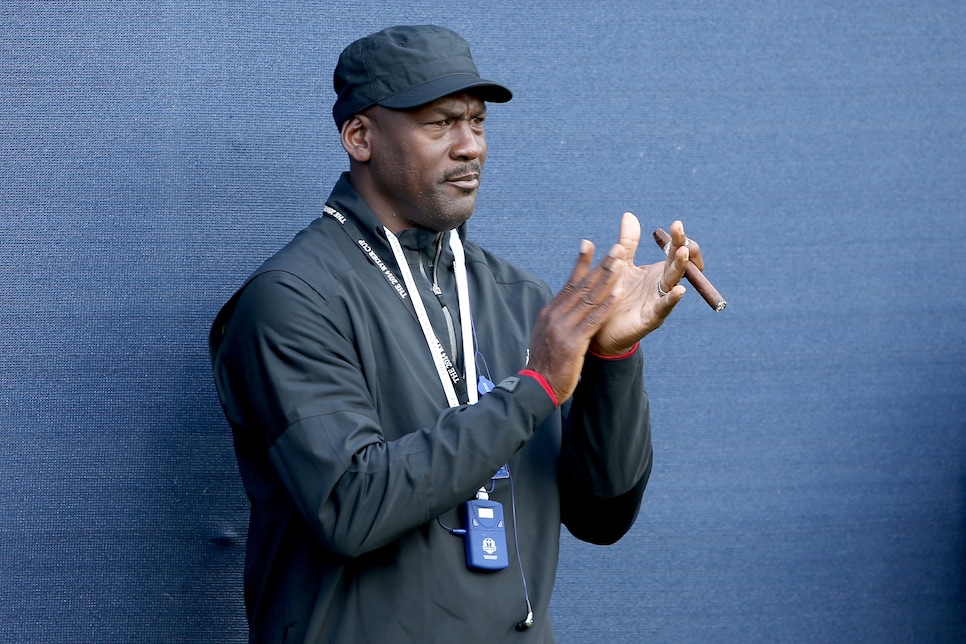 The tales of Michael Jordan's ruthlessness are the thing of Arthurian legend. He punched teammate Steve Kerr during practice. Outlawed then-rookie Rip Hamilton from wearing his Jordan-brand shoes because, "My sneakers are for All-Stars only." Called out President Clinton for playing from the women's tees, and ridiculed President Obama's game. The man is pitiless.
As Josh Donaldson recently discovered, the man still destroys his opponents with trash talk...even when they're not present for the smackdown.
Donaldson, the third baseman for the Toronto Blue Jays, went on MLB Network's "Intentional Talk" to discuss a recent golf round with His Airness. The three-time All-Star and 2015 AL MVP tried to get in Jordan's head as both players lined up 20-footers, with Donaldson remarking he liked his chances.
"There's nobody you want with the ball at the last second more than MJ," Jordan declared. This prompted Donaldson to reply, "Maybe Reggie Miller, I might take Reggie Miller over you."
To which Jordan said, "How many rings does Reggie got?"
That, my friends, is cold.
Donaldson didn't say if Jordan made the putt. After that retort, it doesn't matter.