The Loop
This stat proves CBS' Sunday coverage of the Masters was top notch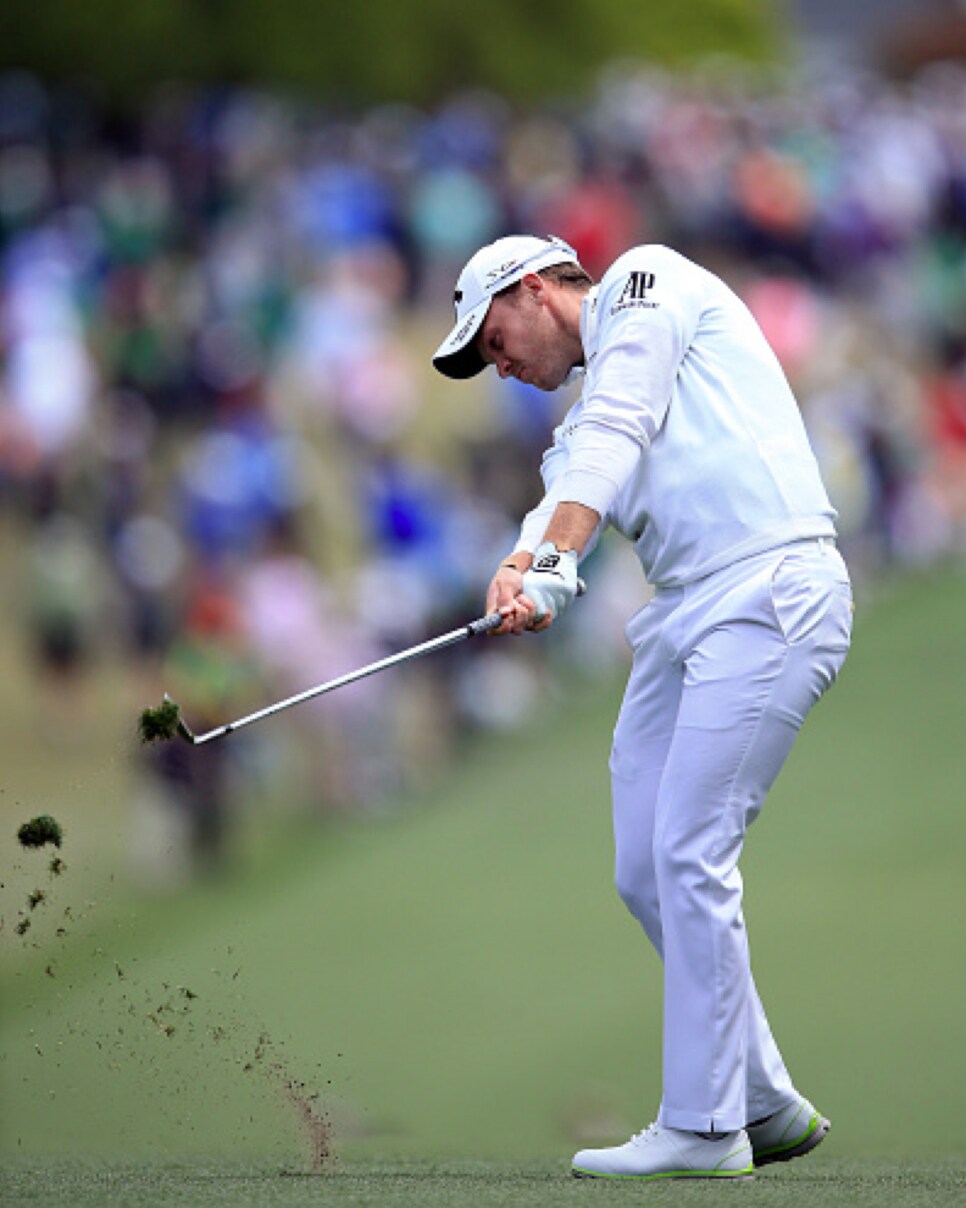 There are always going to be dissatisfied people when it comes to golf coverage, and this year's Masters was no different. Common complaints were that CBS' crew deferred to Nick Faldo too much, the network didn't have the best camera angles and, of course, there wasn't enough coverage. But there was one area in which CBS nailed it.
If your main concern when watching golf is how much golf you get to see, then it's tough to argue that CBS did a fantastic job. According to classictvsports.com, which has been tracking major championship telecasts since 2014, CBS showed 1.33 golf shots per minute during the final round. That may not sound like a lot, but it was a huge increase over the previous two Masters, in which CBS showed 1.18 shots per minute.
The 1.33 number was by far the highest number in the nine majors classicsportstv.com has tracked. The lowest? The 1.01 shots per minute showed by ESPN during the final round of the 2014 British Open. Sure, it helps that the Masters telecast has the fewest commercial interruptions of any golf event, but still, fans were kept entertained with almost constant action.
CBS also can't be accused of ignoring contenders, even those who might not be well known in the United States. Denmark's Soren Kjeldsen got the sixth most air time -- 32 of his 71 shots shown -- probably breaking the record for Soren Kjeldsen shots shown in a U.S. tournament by 30. Not surprisingly, all 71 of Jordan Spieth's shots (he shot 73 thanks to two penalties on No. 12) were shown. Winner Danny Willett had 41 of his shots shown, including every shot starting on No. 13. Dustin Johnson's 55 shots shown (Unfortunately for him, far too many were missed putts) ranked second.
So who got short changed? Daniel Berger was the highest finisher (T-10) to not have one shot shown during the broadcast. And J.B. Holmes probably deserved more than having just two shots shown considering the fact he finished T-4. Although, to be fair, he was never in contention to win. And CBS probably didn't have to show 37 of Smylie Kaufman's 81 shots.
But overall, it's tough to argue with a broadcast showing a lot of golf shots, no matter who they came from. Let's just hope CBS keeps this trend going at this summer's PGA Championship. At last year's final major, the network showed a paltry 1.05 shots per minute.