The Loop
This set of Scotty Cameron putters is too fancy to even touch
In the world of collectible putters, Scotty Cameron is the coin of the realm -- and his limited edition and tour putters are the most sought after of the bunch.
One of the rarest of the rare might be this set of tour-inspired Camerons from 1998 called the "Our Finest Series," one of ten made by Scotty to commemorate the Tour players using the various models in the line. The set includes a Newport (Ernie Els), Newport 2 (Tiger Woods), Bullseye (Steve Jones), Coronado (Brad Faxon), JLM Coronado (Peter Jacobsen), Laguna (Steve Pate) and Classic 5 (Vijay Singh) -- all made in carbon steel with a high-gloss platinum finish.
You wouldn't leave putters like that leaning against the wall in your basement man cave, so they come in the original Ethan Allen presentation cabinet, along with an engraved Tiffany crystal nameplate and Tiffany blue headcover signed by Scotty Cameron.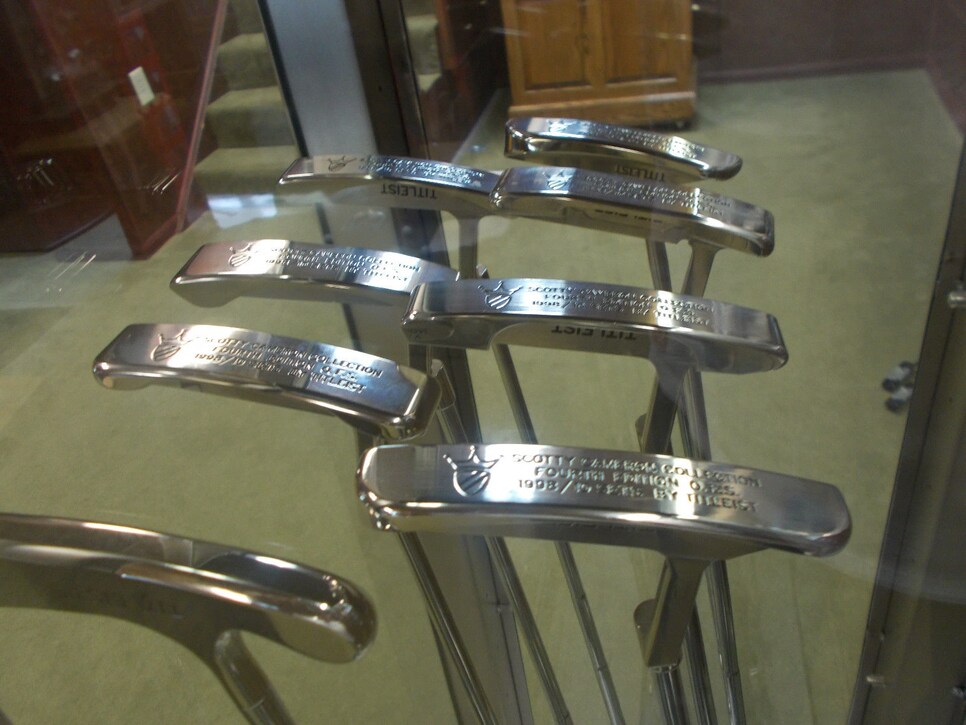 The collector Cameron world has plenty of fakes floating around, but this set is for sale on eBay by noted Cameron authority Jim Butler of Table Rock Golf Club in Centerburg, Ohio.
It can be yours for $13,000. Just keep in mind that just like that mint condition Darth Vader action figure you've been saving since 1980, if you peel the wrapper off the Newport 2 and roll at your club, you've just spent at least half of your investment.