The Loop
This sad tweet sums up the pathetic existence of the Miami Marlins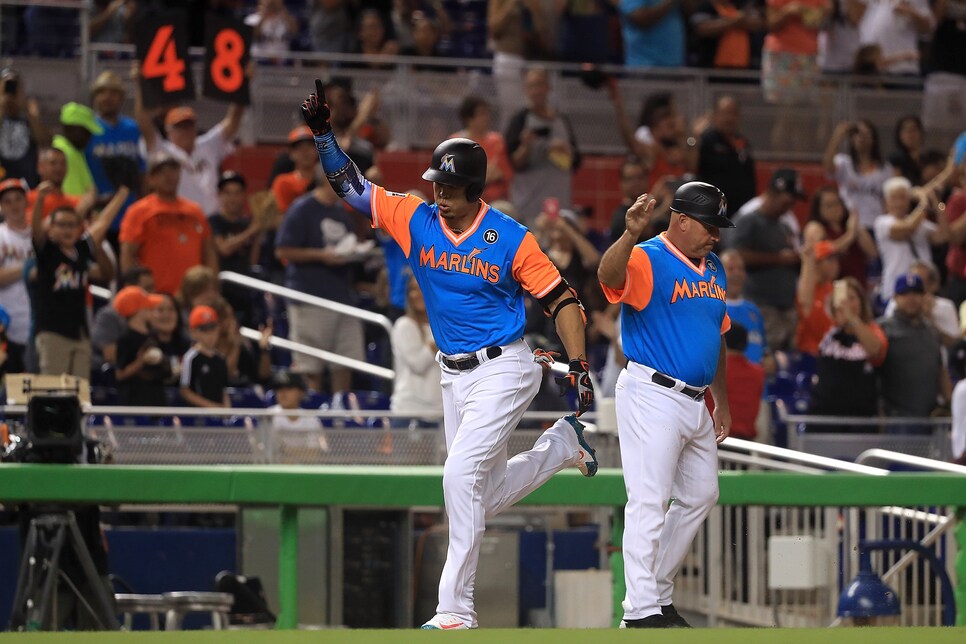 The never-ending rebuild for the Miami Marlins is a sports travesty. Actually, "rebuild" is the wrong nomenclature, for that implies hope. And there is no hope for this maligned franchise.
For only the Marlins can see an ownership change from Jeffrey Loria—a man who had a six percent approval rating and was once named the "worst man in sports"—to a group that somehow makes things worse. Before the ink dried on the property title exchange, new ownership (backed by Bruce Sherman's fortune with Derek Jeter serving as public puppet) traded reigning MVP Mike Giancarlo Stanton to the New York Yankees.
Which, in and of itself, is somewhat defensible: Stanton was making a boatload of money, and a player of his caliber should bring back a haul of prospects. One slight issue: the Marlins got bupkis in the deal, receiving Starlin Castro (who the team is expected to deal) and a few middling prospects. Hard to "rebuild" when there's no foundation.
A plight best captured in this tweet following the Stanton swindle:
Oh, and this was made before 27-year-old All-Star Marcell Ozuna was dealt to the Cardinals, leading to this small revision:
We'd be remiss in failing to mention Christian Yelich, the club's 26-year-old Silver Slugger and Gold Glove winner, is also on the block. Should he leave South Beach, the number would be 22.
Hey, at least the fans can take solace in that kick-ass fish-n-flamingo themed outfield structure that lights up during home runs. Granted, there's no one on the current Miami roster that's capable of hitting out of the park, but at least it's there.