News
This pro withdrew from the Players Championship for safety concerns. So what does he think about the PGA Tour's restart plan?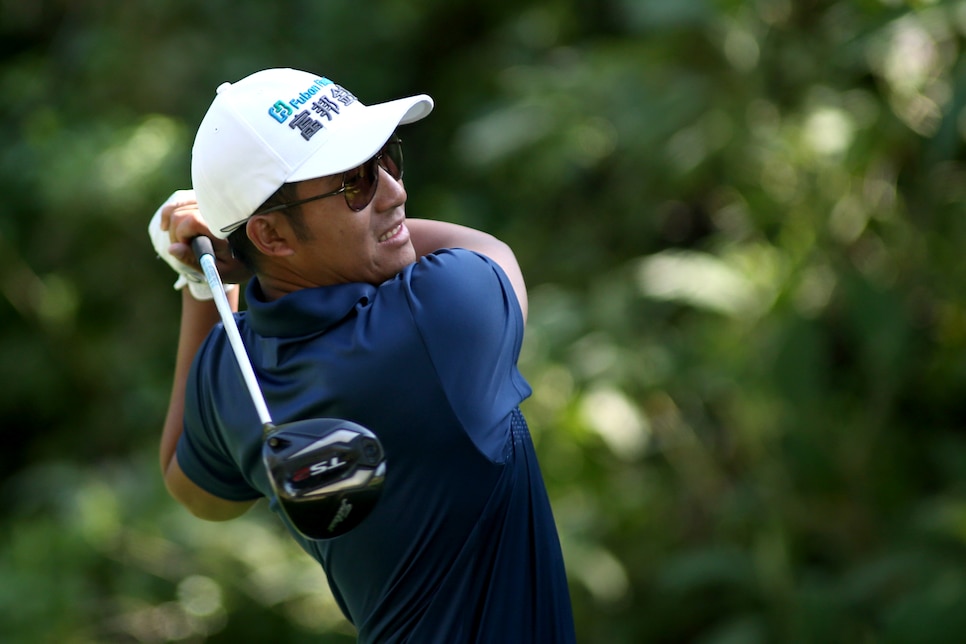 CT. Pan wasn't seeking drama at the Players Championship. He's as mild-mannered as they make 'em. True, golfers are usually an obedient bunch, yet Pan is a special animal, exuding a particularly cordial and diplomatic nature. Which is why his nerve at TPC Sawgrass stuck out like, well, an island green.
"I did not want to make a scene," Pan says. "I think I just had a better idea of how serious this thing was."
For those that need a reset, while the sports world was shutting down on Wednesday, March 11 in response to the COVID-19 threat, the PGA Tour decided the show would go on at its flagship event. Pan, deeming the situation unsafe, chose to leave the Ponte Vedra Beach property Thursday morning, and made his feelings known about his departure. After declaring he would not play, Pan wrote, in a now-deleted tweet, "I'm probably the only one who is not playing, same number as the hand sanitizers in the clubhouse, locker and dining." He followed with a statement saying he wanted to protect he and his wife from coronavirus exposure, and responded to a message from commissioner Jay Monahan with an aggrieved emoji.
The tournament was eventually stopped after the first round, although Pan was somewhat controversially snubbed from a payout. Looking back, Pan is sorry if he caused trouble, but insists his criticism was well-intended.
"Understanding what was happening back home [in Taiwan] to family, the coronavirus was on our radar probably before a lot of people knew it here," Pan says. "I heard what a problem it could be. So to realize it was now in America, I just wanted to make sure people knew this wasn't the flu, we had to be safe."
So what does Pan, 28, think about the tour's plan to resume activities in June?
"I feel like we all have learned a lesson," Pan says from his Houston home. "That if we are going to do this, we have to do it right and safe. And I think the guidelines do a good job of showing caution in every decision.
"This isn't a players versus the tour scenario; it comes across as everyone is in this together."
Pan's attitude is far from cavalier. He remains concerned about the coronavirus, not only its impact on players but how they could act as carriers. He's less than enthused about the air travel. "You can't drive between tournaments," Pan said. "Everyone packed together in a small area is less than ideal."
He's also worried about starting and stopping, and the possible emotional fallout inflicted by a setback. "I trust we are going back in June not only because it's safe but that it can be safe throughout the schedule," Pan says. "But if something happens, you begin to think, 'Uh oh. How long is this going to last?'"
Despite these reservations, Pan intends to be at Colonial Country Club the second week of June. "At the end of the day, I'm a golfer. I want to be there," he says.
The past year has been an eventful one for Pan. He won his first PGA Tour event at the 2019 RBC Heritage, a victory that earned a spot on the International Presidents Cup team. He was paired against Patrick Reed during Sunday singles a day after Reed's caddie was involved in a physical altercation with a fan. Reed began the match on a birdie blitzkrieg, beating Pan, 4 and 2.
"To see how he blocked out a rowdy crowd was fascinating," Pan says. "Usually [the fans] give it to the opposing players hard, but this was something you don't see on a golf course. It was a lesson in concentration, how to focus. I don't think he gets enough credit for that."
Pan will have some work to do when the Tour resumes play, as he's 171st on the FedEx Cup standings. Pan has mostly been practicing in his home, and is hoping a return to Harbour Town, the second event on the reconfigured schedule, will revive his season. But if he doesn't make the playoffs, he still has his spot secured in the Masters.
In fact, a fall visit to Augusta National brings a bonus to Pan.
"The opening round will be my birthday," Pan exclaims. "Talk about a present."