The Loop
This photo of Jason Day will wash away those Monday morning blues
This summer has been a mixed bag for Jason Day. The 27-year-old Aussie was in contention at the U.S. and British Opens; alas, a battle with vertigo sank his chances at the former, while Day failed to make the most of his opportunities at the latter. Moreover, he missed the cut at the Players and the Memorial. Given he's a member at Muirfield Village, that performance had extra sting.
But, thanks to birdies on the last three holes, Day was able to capture the Canadian Open crown on Sunday, bestowing a ray of sunshine for the beleaguered Australian.
The win was Day's fourth career tour victory, and led to this spectacular "Wait, this isn't Photoshopped, it's REAL?" picture: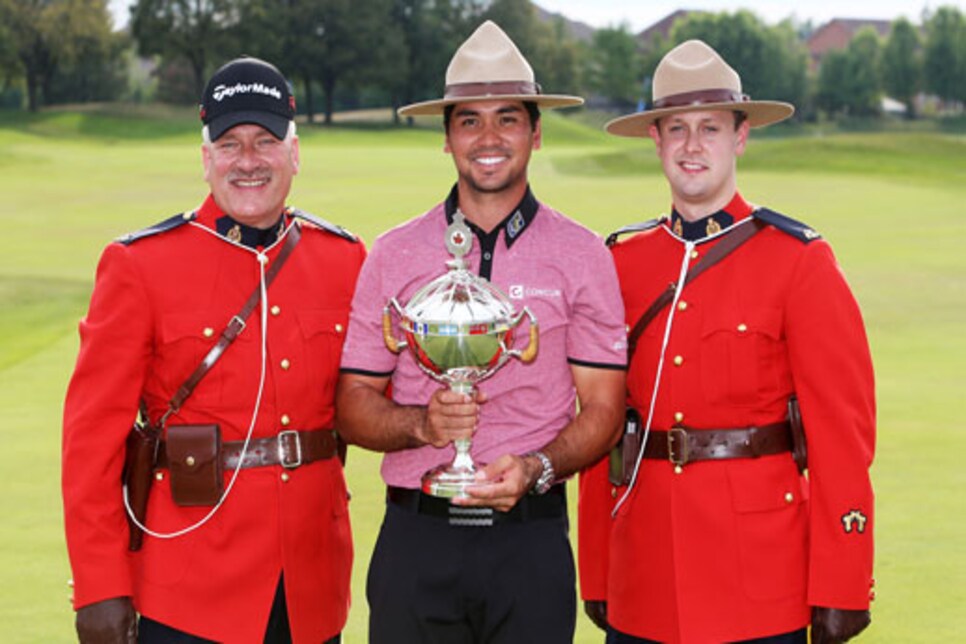 I'm seesawing on what part of the photo I enjoy the most: Day rocking the campaign bucket, the Mountie on the left wearing Day's TaylorMade hat, the Mountie on the right's face (which is half "I have no idea who this golfer is" and "I shouldn't have had that ninth Labatt Blue") or how genuinely thrilled Day is at the situation unfolding.
Either way, for a guy who's had a rough go as of late, we can't think of any player that deserves the moment more.