The Loop
This might be the best Jordan Spieth story we've ever heard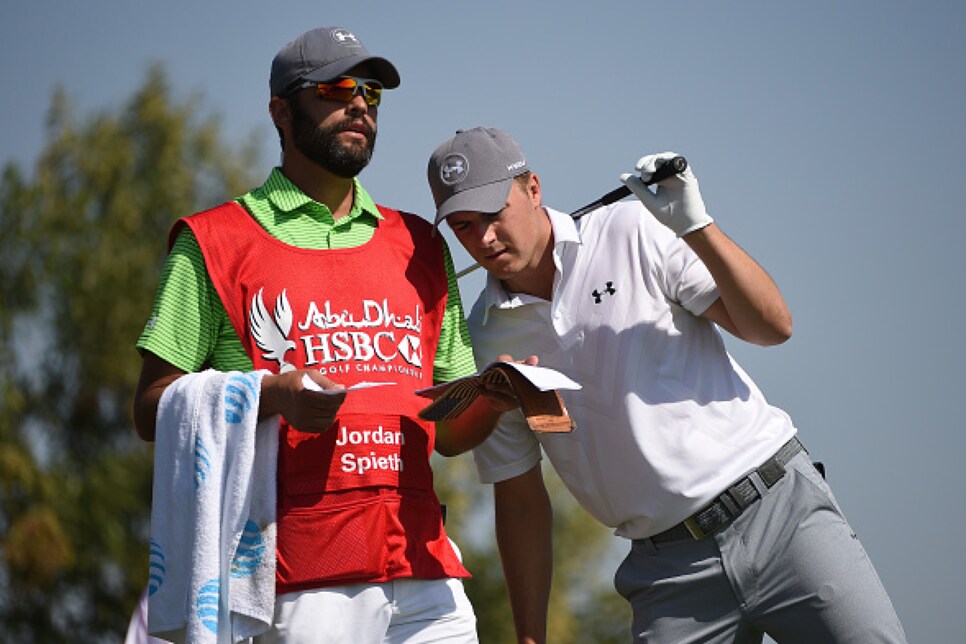 The clutch putts. The laser approaches. Oh yeah, those two major titles before turning 22. We all know how good Jordan Spieth is.
But on Wednesday we were treated to a story about the World No. 1 that might just be even more impressive than all of that. Apparently, Jordan Spieth is so good, he can call his shots. And we're not talking about predicting he'll hit a certain side of the fairway or guaranteeing he'll make a tricky putt. We're talking holing shots. Full shots.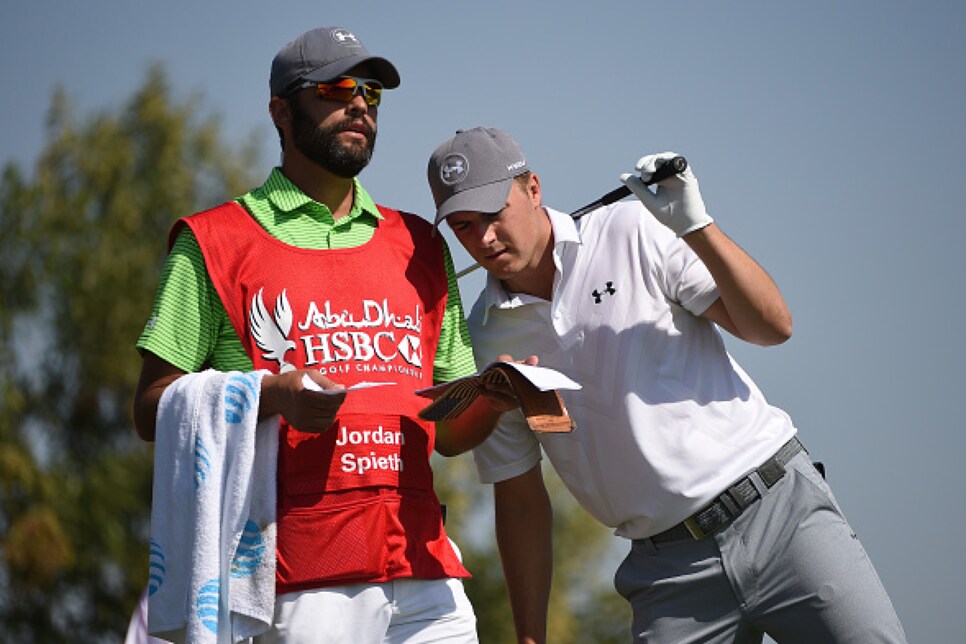 "But a couple holes later, we're in the middle of the fairway, he's 98 yards out, there's about a hundred people behind us in the fairway, it was kind of really cool and reminiscent of those old Shell's Wonderful World Of Golf where people would follow you in the fairway because there weren't ropes or anything. There was about a thousand people behind the green watching, because you know the world's No. 1 is in the small town of Vero. And he looks at me in front of my dad or whatever and says, all right, what are the odds? I'm going to make this. I'm like, you're like 98 yards out in the middle of the fairway and he -- without missing it, he just steps up, hits the shot in the air. He's like, "pay up." And I'm sitting there watching it, this is no, no lie, I'm sitting there watching it, it hits three feet behind the pin, with all these people watching, spins back and goes in the hole. And he looks at me and I'm like, this doesn't happen with normal people. It doesn't happen. So, they're making a plaque. They're putting it there."
As they should. Even legendary shot-caller Babe Ruth would be amazed.