Instruction
This Little Trick Will Fix Your Tempo
Welcome to Golf Digest Instruction Throwback Thursday, where we take a trip into the Golf Digest archive, pull out a random issue, laugh at some of the outfits, and find the best, most relevant, instruction piece. Who knows -- a look into the past could be the key to fixing your game now.
The 1986 October issue of Golf Digest featured a lot of Bob Tway. He won the PGA Championship that year and finished T-8 in the Masters. One of the best instruction tips he gave in that issue was about tempo. Good tempo is one of the easiest things to pick out: Watch the range at a tour event, and the perfect, smooth tempos will always stick out. But watch your buddies ... and you're probably going to see some uglier tempos.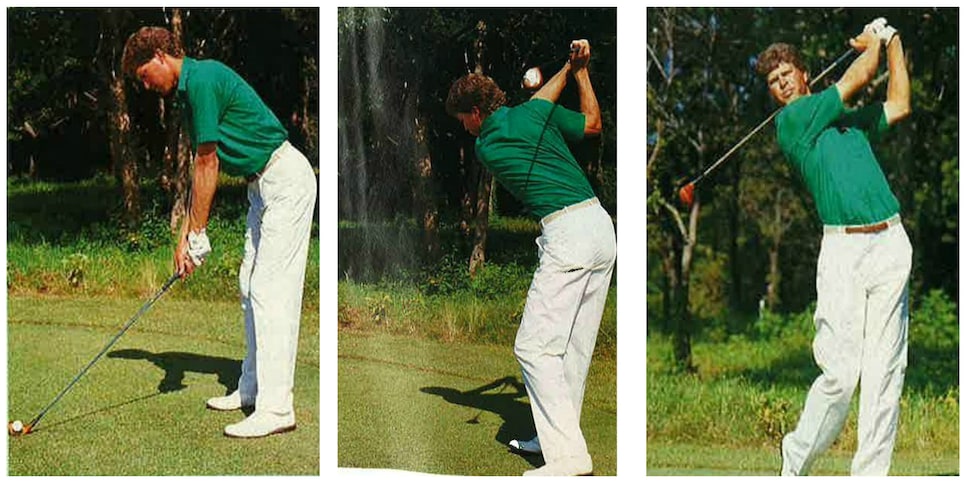 The main issue a lot of amateurs have with tempo is swinging too fast. You're taking it back, you get excited about ripping it, and suddenly the club doesn't have a chance to even pause at the top before it's back on it's way down.
"If you snatch it back too quick, you're going to swing too fast," says Tway. "To hold your finish, your whole swing has to be slow. Everybody gets a little too quick, but if I just try to hold my finish there for a few seconds, it slows everything down. It also enables me to keep better balance."
It sounds almost too simple to be true, but think about it: If you're out there swinging hard like a maniac, you're never going to be perfectly in balance at your finish. If your swing thought is Swing to a balanced finish you're going to have to be in control throughout the whole swing in order to get there. Your swing won't have a choice but to slow down, and thus be in better tempo.