The Loop
This little kid at Troon has figured out the ideal way to watch the British Open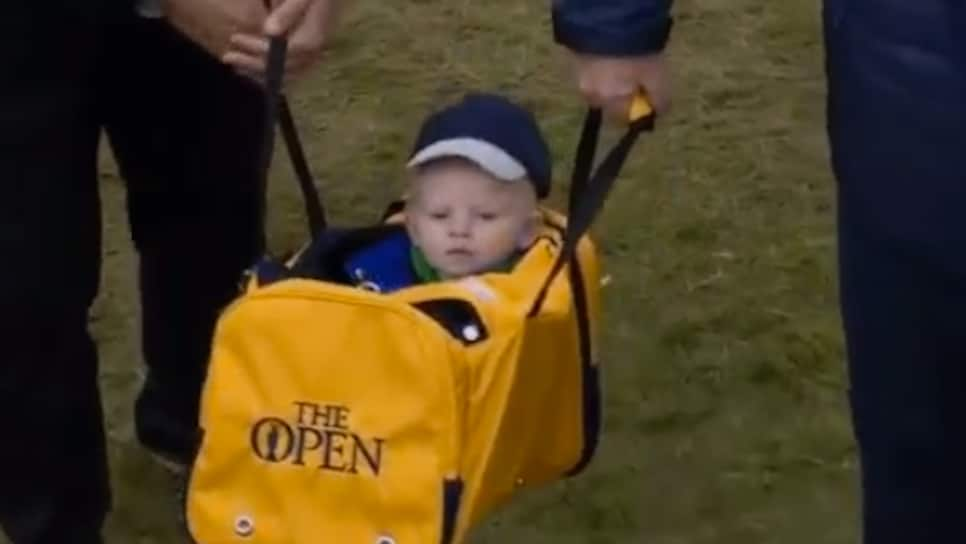 You might be nice and cozy at home -- still in bed watching the British Open as you're waking up. What's better than waking up to golf? We're with you.
That is, until we saw this kid at Royal Troon. Look at how happy he is. All wrapped up in warm clothes and being carried around the grounds of the historic golf course by his parents. That's doing it right.
We might request a flask of something warm. You know, it could only help. The little guy is gonna get chilly in a couple hours. We guess heat-warmers in the bag would work, too.
Love the Open duffle bag, too. This is the poster child for Open Championship viewing from this point forward.