This line of Bettinardi wedges was 15 years in the making
If you've toured Bettinardi Golf's headquarters in Tinley Park, Ill., you've seen the assortment of putters, the nifty fitting studio and maybe even the collection of one-of-a-kind flat sticks in Robert J. Bettinardi's office. But you might not have seen the racks of wedges tucked in a back corner.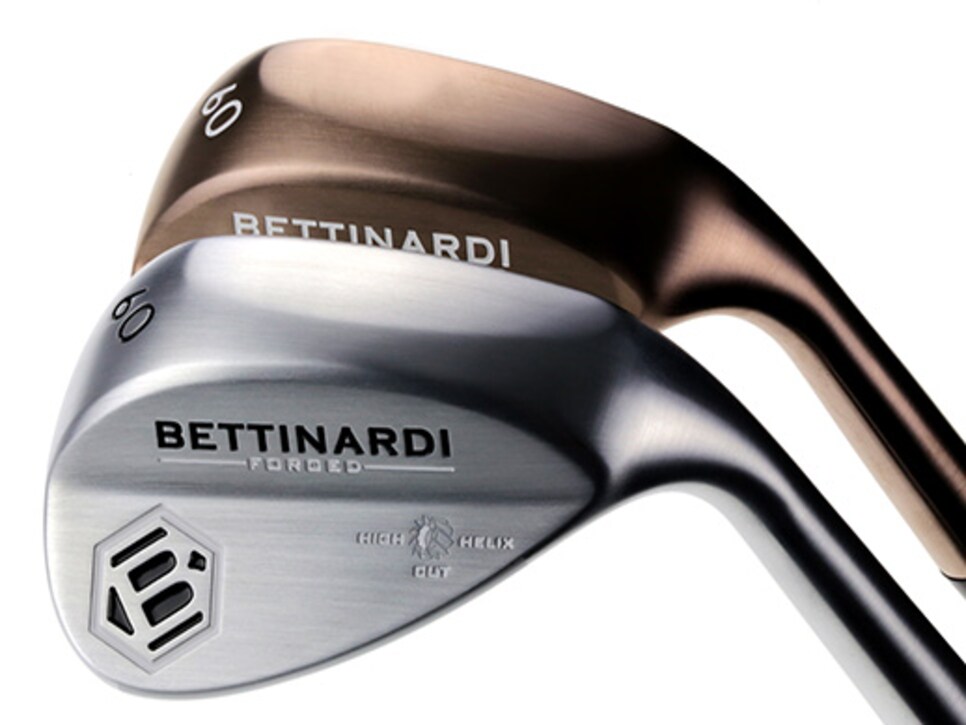 The wedges will be available next month in five loft/bounce combinations and two finishes (satin nickel, $180; cashmere bronze, $195). The "C-grind" sole pattern is designed to keep the leading edge closer to the ground through the hitting area while adding improved playability for a variety of short-game shots.
*Interested in more stories on equipment? Signup to receive Golf Digestix, a weekly digital magazine that offers the latest news, new product introductions and behind-the-scenes looks at all things equipment. *