The Loop
This just in: As Frys.com Open illustrates, golf still very, very hard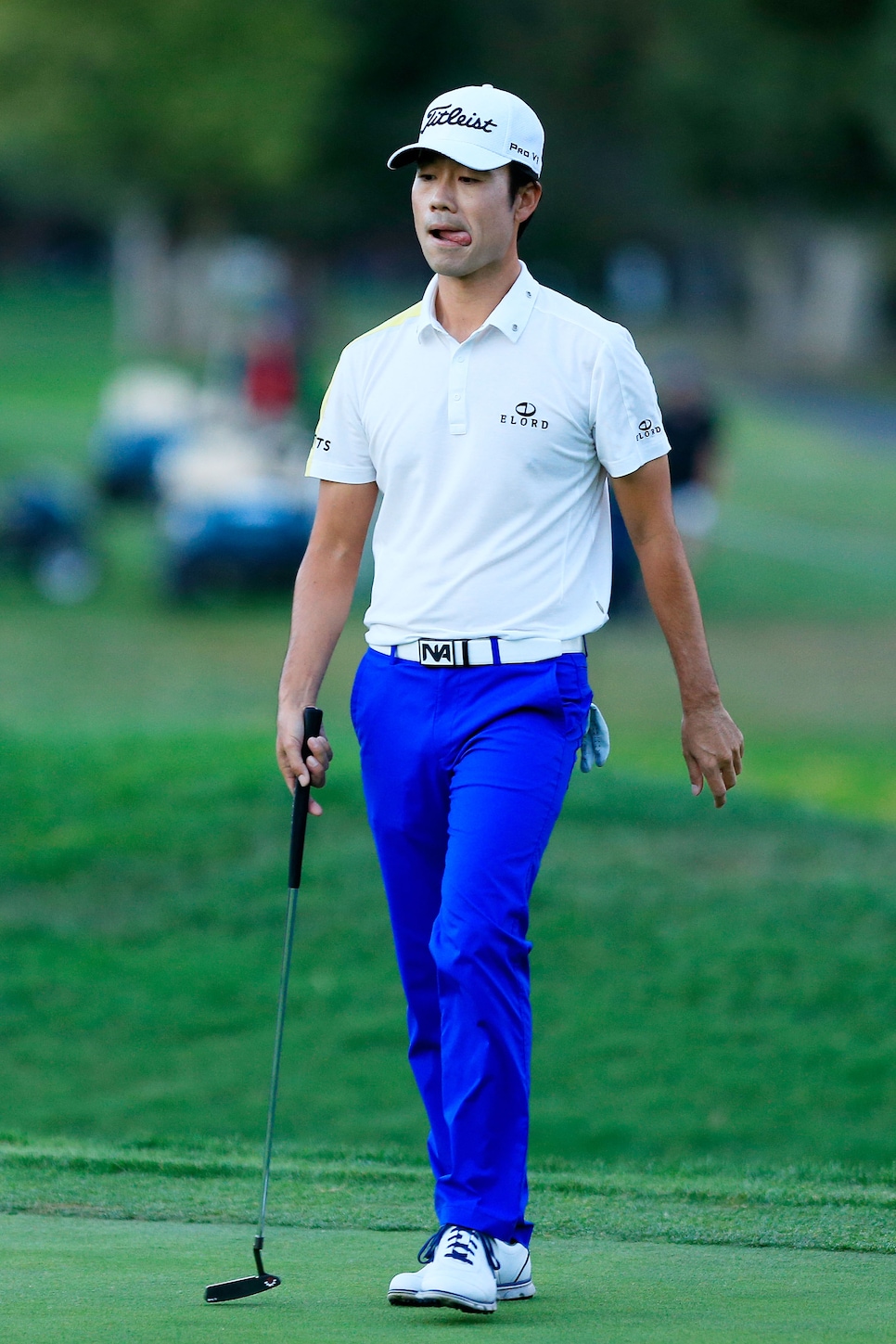 "What a bunch of chokes," you mumbled in between chomps of potato chips. On your television, the supposed professionals of the PGA Tour were making a mess out of Silverado Country Club. The closing hours of the Frys.com Open featured duffs, missed putts and screaming duck-hooks that could pass underneath skateboards.
After another bogey on a seemingly easy hole, the thought passes through your mind: "Hell, I could do better than THAT." And judging by Twitter, you weren't alone in this belief:
Granted, Sunday's action was not easy on the eyes. I'd be lying in claiming similar thoughts were foreign to me.
But let me drop some knowledge on you:
Golf is really, really hard.
Armchair analysis, along with racism and static cling, is one of my pet peeves. And as psychologist Bob Rotella has said, golf is not a game of perfect. Which is why smug, second-guessing observations towards an error-riddled game makes zero sense.
More than any other athletic function -- football special teams aside -- wickedly cruel fortunes can happen in golf instantaneously. Perhaps no one personified this notion better -- or for our purposes, worse -- than Brendan Steele. On a day when most of the field finished in red numbers, the 32-year-old posted a four-over 76 in the final round.
"Eight bogeys?" you say incredulously at Steele's scorecard. "What a joke."
What you're missing is that Steele entered Sunday play at a 14-under mark. That things can go south so quickly isn't indicative of Steele's fortitude. Chalk it up to the precarious nature of golf.
Steele was not alone in showcasing this sentiment. Kevin Na, during his playoff with Emiliano Grillo, smashed a "hide the kids, hide the wife" low burner from a driver-off-the-deck play, a shot that ultimately conceded the tournament to Grillo.
"Why in the world is he hitting the big stick? This guy is throwing it away!"
Actually, Na, from the same spot with the same club, managed to place his ball near the green to convert a clutch up-and-down birdie to get in the playoffs in the first place. Why wouldn't he go back to that shot?
Jason Bohn got into the act as well. With a one-shot lead, Bohn flubbed a pitch on the par-5 16th:
On a hole that most were birdieing, Bohn took a six.
"That was such an easy shot! How do these guys mess that up?"
Well, Bohn ranked 23rd in scrambling from the rough and 31st from approaches 50-125 yards last season. Clearly the man knows his way around a wedge. Even the best of the best are capable of mistakes.
Yeah yeah, we know where you are going:
Did he succumb to nerves? Probably. But, while a player of lesser conviction would have went into the tank, Grillo bounced back with a birdie.
Mentioned above, the proceedings won't exactly be in the tour's highlight package come season's end.
But a perfect storm of mishits and mistakes should not translate to a collective indictment. Just because "these guys are good" doesn't mean they're immune to bad, either.
"Speaking of bad, this article is atrocious."
Finally, something we agree on.