The Loop
This is why you should stay AWAY from hungry pythons on the golf course
In October, a large python invaded the CIMB Classic in Malaysia. The snake was captured before it did anything other than scare the living daylights out a few players in the field, but over the weekend, we got a better, um, taste, of what these reptiles can do.
A story from the Cairns Post contained a photo of a python eating a wallaby (Think: small kangaroo) in the fairway of the 17th hole of the Paradise Palms Resort in Australia. And not just snacking on the poor mammal, but eating it whole. Have a look if you can stomach such things: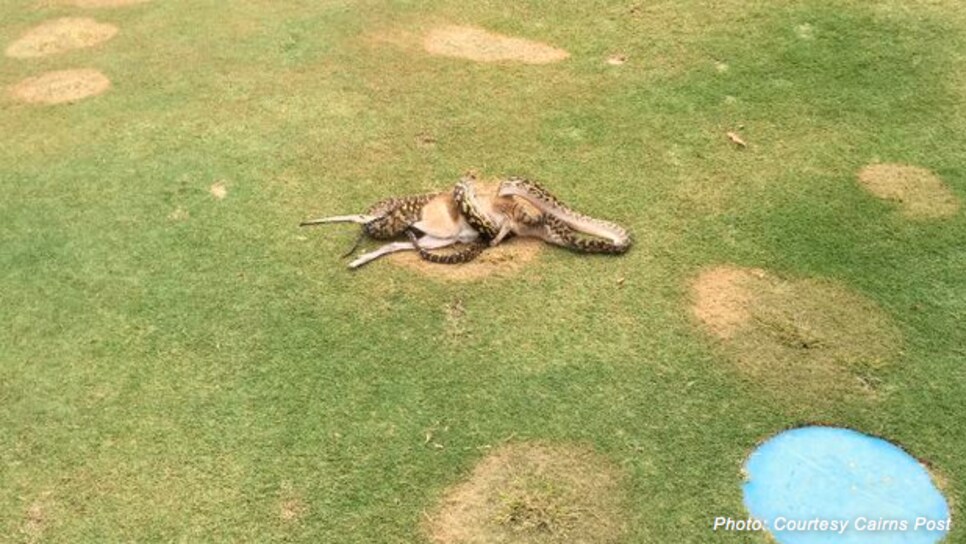 "We see a lot of pythons out here," resort general manager Declan McCollum told the Cairns Post. "That's the first time we have actually seen one devour a fellow animal on the golf course."
Well, seeing it once is enough for us. You probably didn't need this reminder, but just in case: Stay AWAY from pythons on the golf course.