The Loop
This is why FedEx Cup works: Scott, Woods and Rose
A good question received a great answer on Sunday, the former posed to Graeme McDowell via Twitter. Can you explain how the FedEx Cup playoffs work?
"In 140 characters!? Hmmmm. Could be tough," McDowell wrote. Indeed. He did not even bother with an attempt. Then again, 140 characters, 140 words, 140 pages, what's the difference?
Here's what we do know: Adam Scott won an exceptionally entertaining tournament on Sunday, the Barclays, the first of four post-season tournaments known as the FedEx Cup playoffs.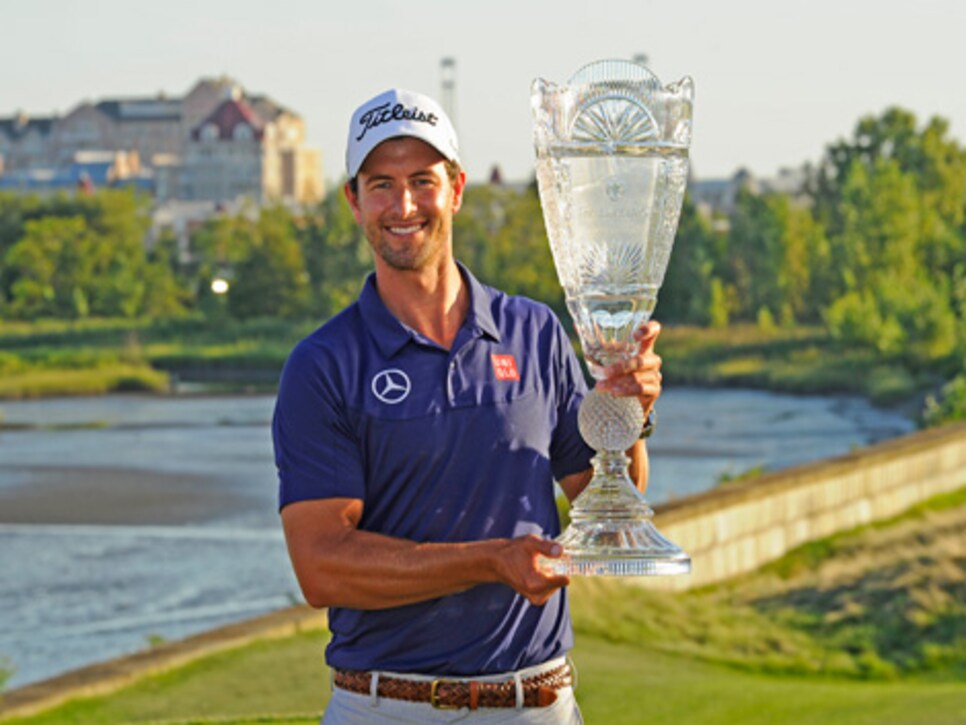 Scott, No. 5 in the World Ranking going in (now No. 2), held off bids by No. 1 Tiger Woods and No. 3 Justin Rose, each of whom tied for second, on a riverfront course with the Manhattan skyline and the Statue of Liberty as the backdrop on a cloudless Sunday afternoon. Perfect.
PGA Tour Commissioner Tim Finchem's vision for the FedEx Cup playoffs works not because of the sum of the parts, but because of the parts themselves. The four individual tournaments bring most of the best players in the world together for an additional four tournaments, a design to create interest in golf post PGA Championship and during the start of football season.
Finchem even alluded to the design in an interview with Jim Nantz, voice of the PGA Tour and the NFL for CBS Sports, during play on Sunday. "Thanks for allowing us to keep people from focusing totally on the NFL, just for a couple more weeks," Finchem said.
Even Woods, Scott and Rose contending on a Sunday afternoon won't siphon off any significant percentage of football fans on any given Sunday, as they say, but should they stage a similar show, say, three weeks from now in the penultimate event of the playoffs, the BMW Championship, they will likely have a segment of the viewing public channel hopping. Really, what more can a niche sport expect opposite professional football?
It was golf's good fortune on Sunday that the NFL is still in its exhibition phase. That was a Broadway show that had an A-list cast and a dramatic conclusion that the PGA Tour staged, Woods' bid coming up one one inch short with his 18th-hole birdie putt from off the green. Gary Woodland also missed a birdie putt to tie and Rose three-putted the 18th green to miss by one.
So, again, how do the FedEx Cup playoffs work? Who knows, but they'll do it all over again in Boston later this week. That's all anyone really needs to know.