This is what Tiger Woods' ridiculous birdie on No. 13 looked like
AUGUSTA, Ga. -- Tiger Woods hit one of the worst tee shots of his life on the 13th hole during Saturday's third round. But that wound up making it one of the wildest birdies of his career.
Woods hit a snap hook that rattled around the trees and ended up in the pine straw only 176 yards away (he yelled a profanity on Masters.com's coverage that Ian Baker-Finch had to apologize for). He was fortunate to find it, though, and punched back out to the fairway. Then he hit a 174-yard shot (with an 8-iron, not a driver) to 15 feet and made the putt for an unlikely birdie.
Here's what it looked like on Masters.com Tracker: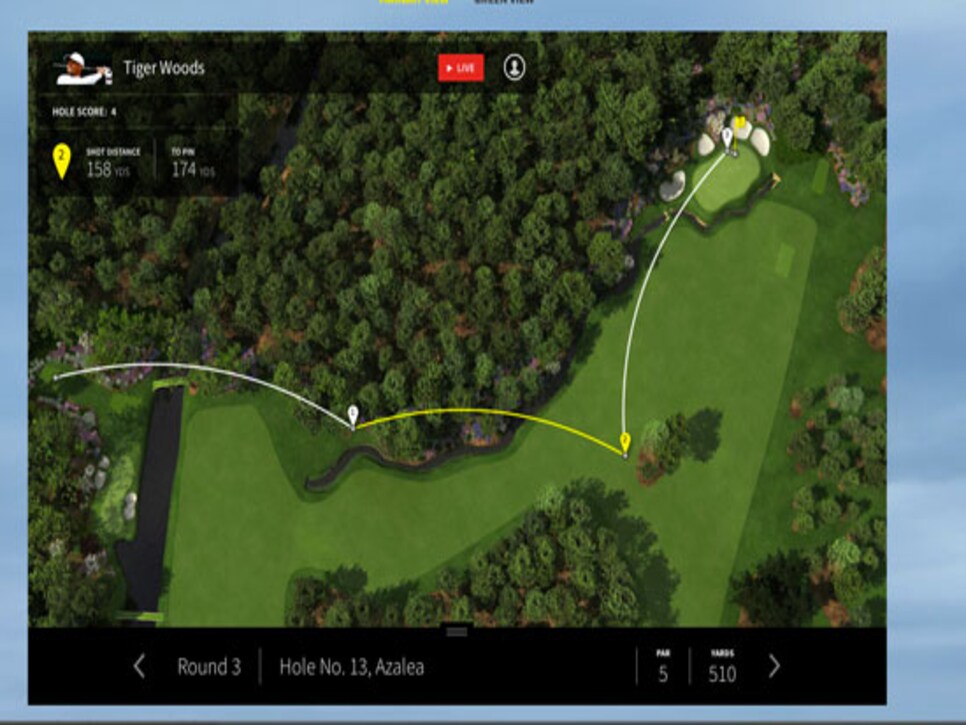 And here's how Tiger reacted to the putt that moved him to five under on the day and seven under for the tournament: