The Loop
This is what it looks like when Pete Dye redesigns a golf course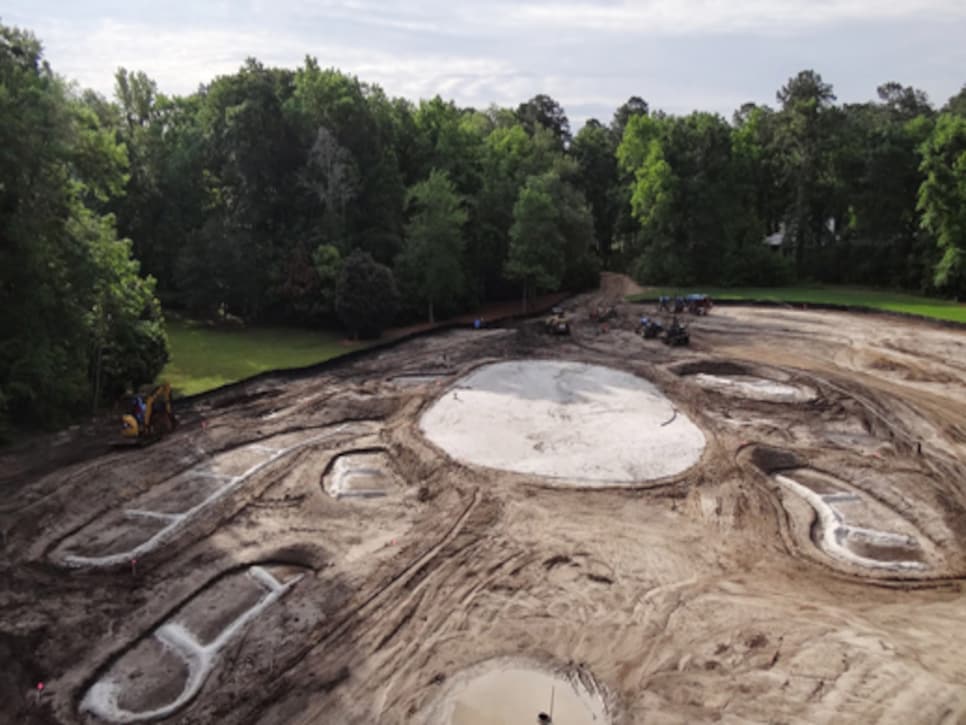 Ford Plantation in Richmond Hill, Ga., is undergoing a complete redesign from tees to greens. Six greenside bunkers will surround the green (middle).
Pete Dye was the golf course architect of discussion last week when the PGA Tour visited his TPC Sawgrass' Stadium Course for the Players.
There's no rest for the 88-year-old Dye. He's active this week at the latest club he's redesigning.
Dye arrived on site this week at Ford Plantation in Richmond Hill, Ga., about 25 minutes south of Savannah, where he's overseeing a $7 million-plus, year-long redesign along with architect Tim Liddy. Sod started being laid the last week of April, and Dye stopped by to get a look at the changes.
"There aren't many golf courses from Florida all the way to Maine that have this ambience. It's really something," Dye said on his visit.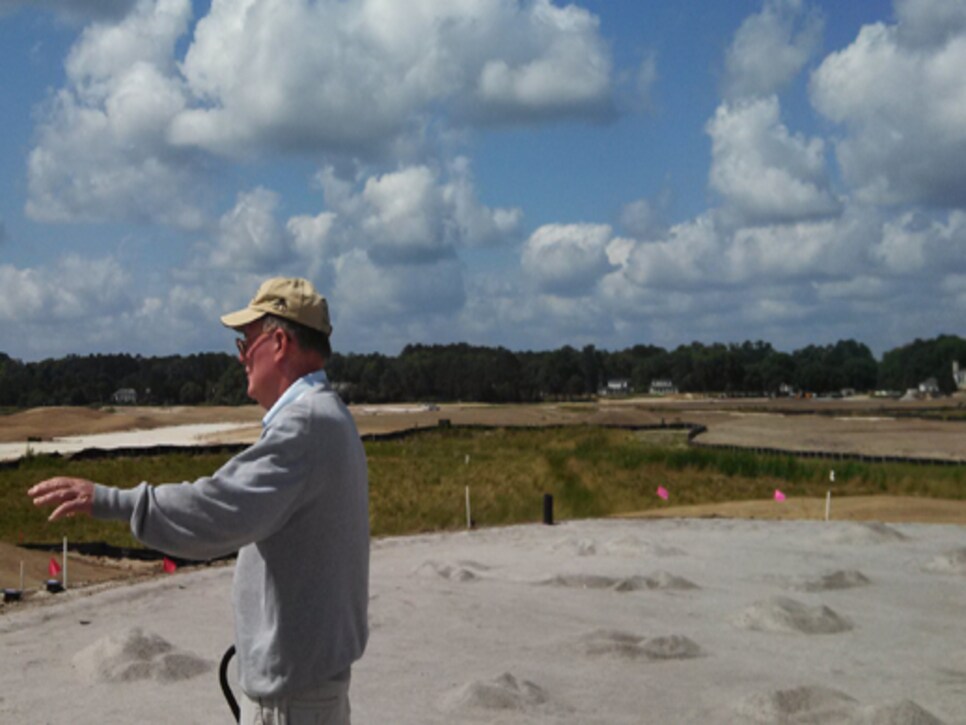 Dye met with Ford Plantation folks and the construction team this week.
Dye originally designed the golf course, which was ranked No. 17 on Golf Digest's 2013-'14 Best in State ranking, in the 1980s. Most of the dirt has already been moved in the project, and the majority of grassing is happening over the next couple of months.
Here are a couple more cool photos of what a golf course looks like when dirt is being moved before grass is put down.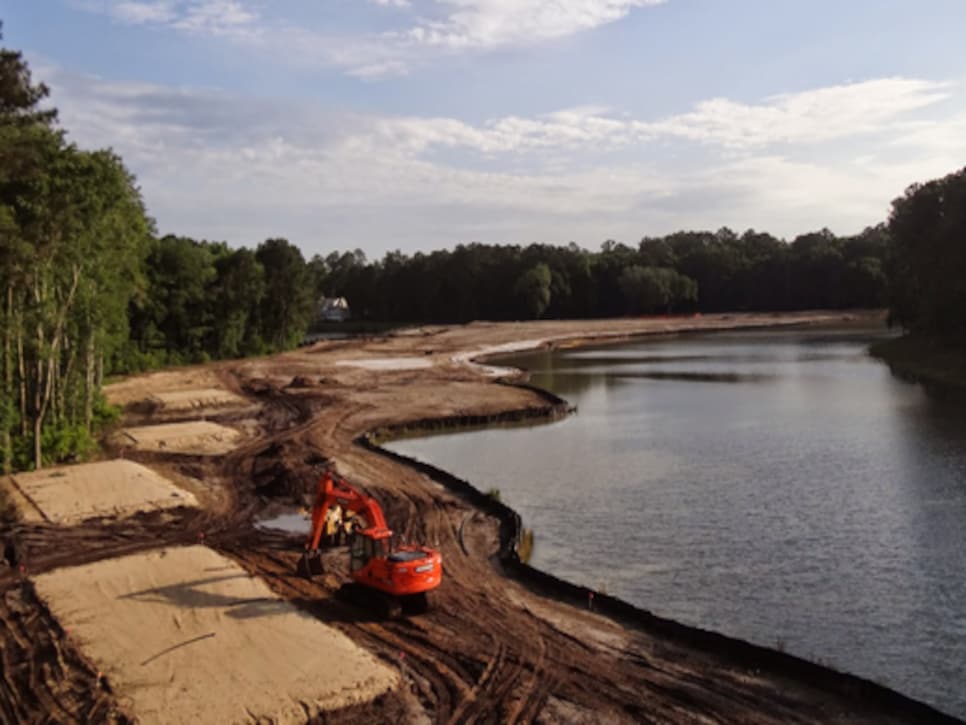 These tee boxes are under construction along the water at the third hole.
The property was originally a rice plantation in the 1800s, and where automobile-magnet Henry Ford built a retreat in the 1930s.
It will look a lot different with the new Celebration Bermuda grass laid down on the fairways.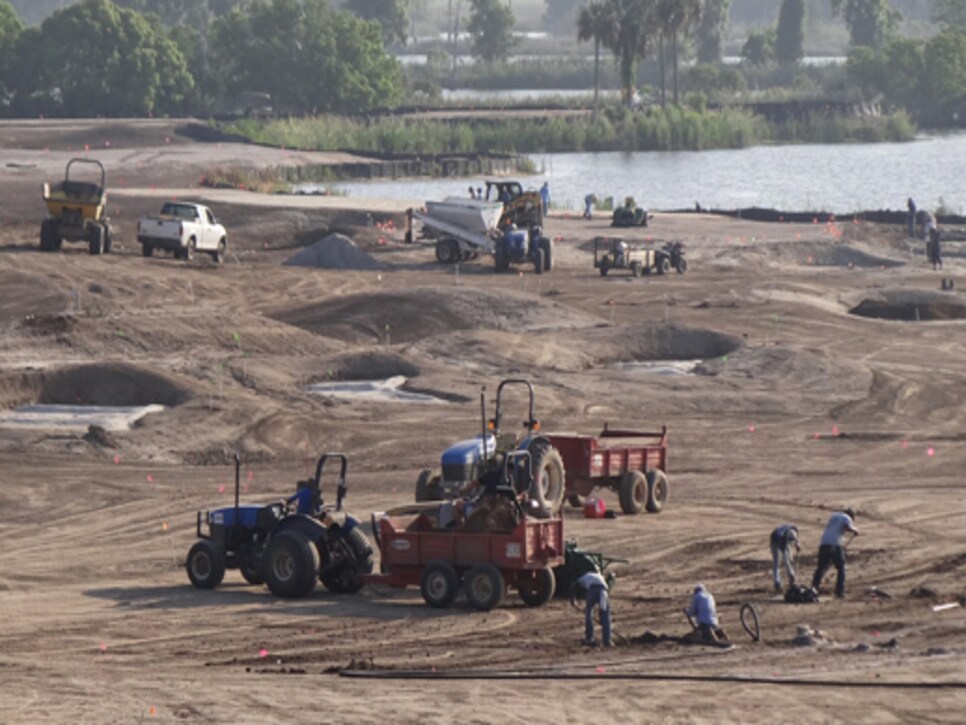 The soon-to-be-grassed 11th hole at Ford Plantation.*
Photos: Courtesy of Ford Plantation Agronomy/Daniel Brock