The Loop
This is the nicest bunker you'll see all week
Everybody's talking about bunkers at Whistling Straits this week, from remembering Dustin Johnson's Bunkergate in 2010, to Tiger in his press conference talking about how the raking of the bunkers has resulting in more air in the sand, making players likely to dig into it.
So, while we're on the topic of bunkers, here's a cool one that's so cute, it'll help keep your mind off all the stressful bunker conversations in Wisconsin.
Charles Schulz, the Peanuts cartoonist, passed away in 2000. When he was young, he caddied at the Highland National Golf Course in Minnesota, and continued to play there later in life. To commemorate him, the course designed a bunker on the 15th hole that's shaped like Snoopy.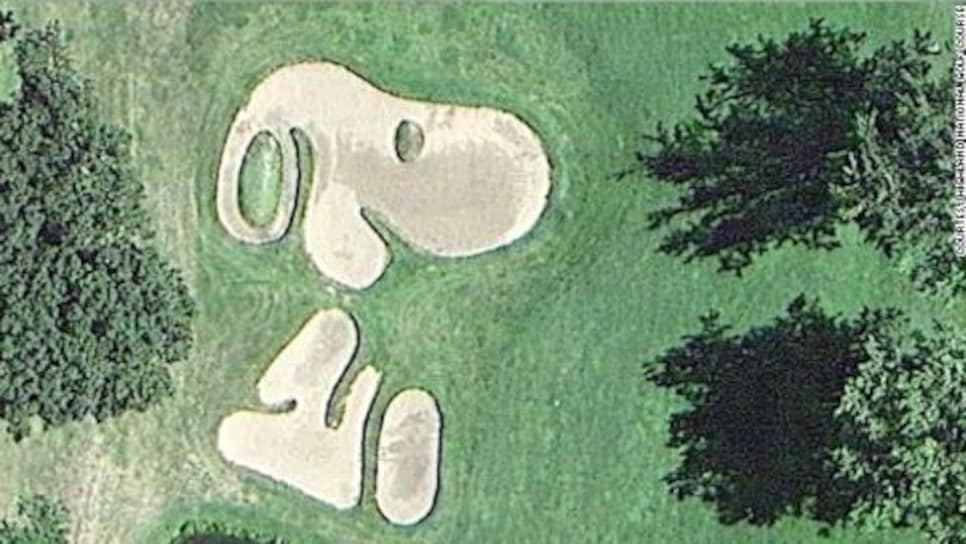 See? Doesn't that make you feel better about bunkers?