The Loop
This is the coolest miniature golf course that you'll see today
If you find yourself in Tennessee over the holiday week, you should probably check out D&D Miniature Golf.
The miniature golf venue in Clakesville, Tenn., combines blacklights and 3D glasses to offer a Fantasy Forest-feel, according to The Leaf-Chronicle, which first reported on the venue. The mini-golf course features unicorns, dragons and fairies, among other things. Prices range from $7.50 for kids to $9.50 for adults.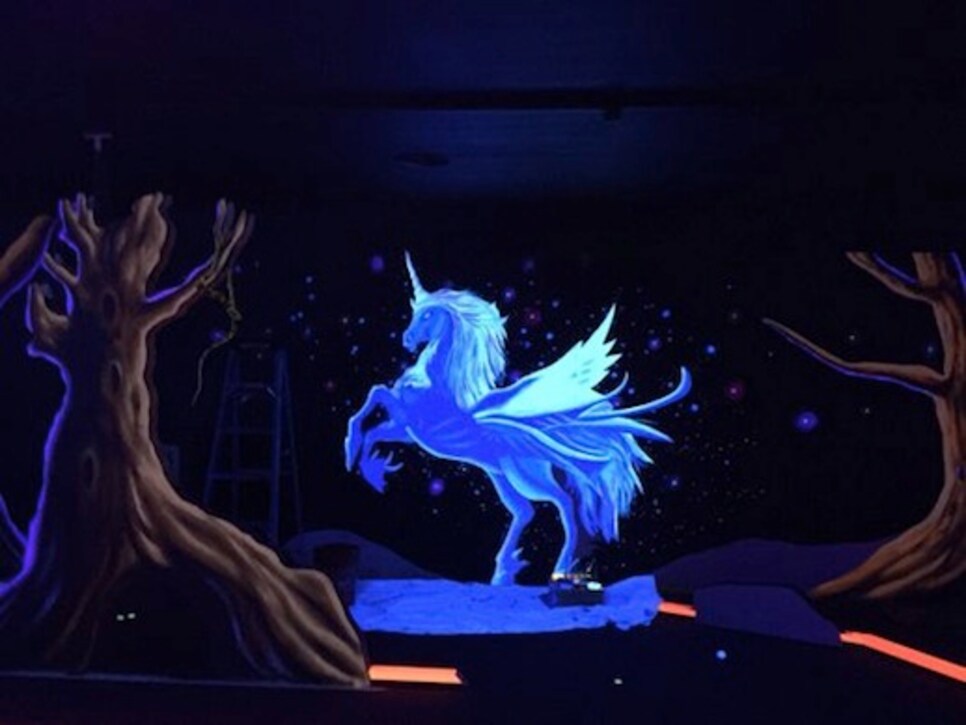 "Golf alone doesn't make it any more," David Callahan, CEO of Putt-Putt Golf, told Bloomberg TV in August. "You can't make that business model work."
And that seems to be the goal here for Todd Lindburgh, the course's designer, who set out to create a "a one-of-a-kind event."
"Everyone will find something they like," he said.