The Loop
This is the best golf interview of the year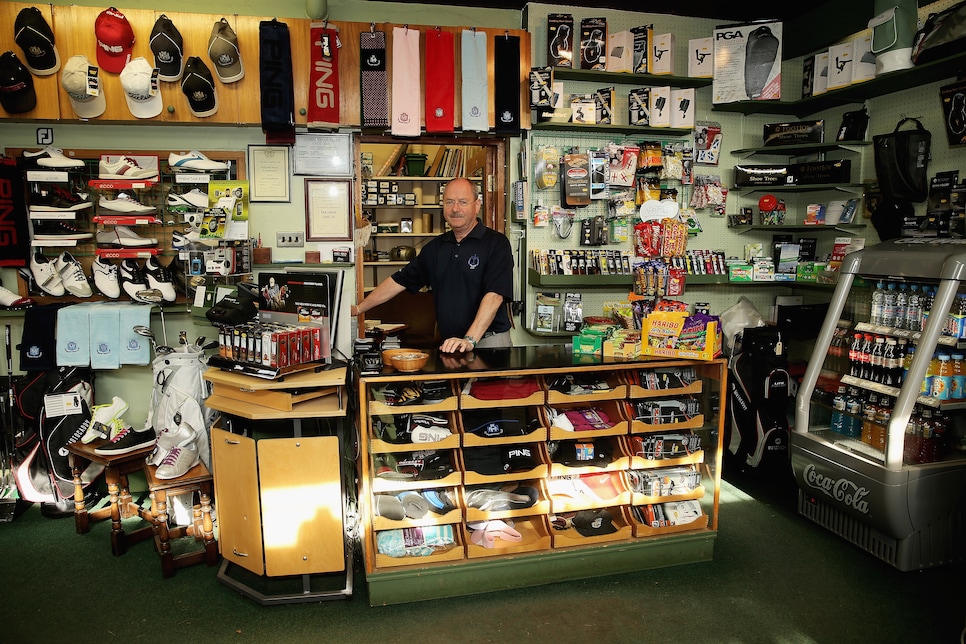 There are a handful of entertaining golf follows on Twitter, but no one brings the heat like @ClubProGuy. CPG, as we like to call him, purports to be a former player and beleaguered instructor, but we can't say for sure if he's legit. What we can say is he clearly understands the intricacies of being a mid-level pro. While many of the game's best chase equipment deals, @ClubProGuy stays loyal to brands like Ram and Lynx. Instead of hobnobbing at highbrow steakhouses, the man's at home in Chili's. His reflections about his time on the Mexican tours put Hemingway's Cuba musings to shame.
So imagine our joy when discovering @ClubProGuy granted a rare interview with the Ghost of Hogan blog. The entire transcript is worth the read, but here is a sample of highlights:
-- On his modest income: "Listen, I'm very blessed. The game of golf has given me so much. I've traveled to amazing places (Juarez, Tijuana, Oaxaca, Mexicali, Wichita) and had a chance to meet some of the biggest names in the game (Len Mattiace, Craig Perks, Jeff Maggert's brother). Do I make a nice living? Yes. But I don't feel guilty about it because I think my reputation as a former tour player gives this club a certain level of credibility that you can't attach a dollar amount to."
-- Persevering through tough times: "I've always been resilient I guess. You're talking to a guy who missed his first 47 cuts as a professional. Sure, I could have given up, but I stayed the course and kept grinding. The persistence paid off when I finally caught lightning in a bottle with a T-44 finish at the rain shortened '94 Dos Equis Light Shootout. The rest is history."
-- Regarding his legendary par streak: "During the 2nd round of the '98 Yucatan Masters I went out in 44 after making a really bad double on #9 that included a penalty for playing a range ball. I get to the 10th tee and I'm just fuming. I turn to my caddy Ernesto and tell him to get the scuba gear out because I'm taking it deep on the back side. After tough luck bogeys on 10, 11 and 13, I par the last five including a nifty bump-and-run chip in on 18 to shoot 83 and miss the cut by 12. I then par the opening three holes the next Thursday at the Matamoros 4-Ball to run the par streak to 8. I've done a lot of special things on the golf course but that streak ranks right up there."
Again, we're not doing the discussion justice; make sure you go to Ghost of Hogan to digest the entire piece. And know that, in these crazy times, a voice of reason rises.