The Loop
This is hands down the best deal you'll find at the Ryder Cup
GLENEAGLES, Scotland -- Tournament souvenirs can be pricey and a quick walk through the merchandise pavillion proves this year's Ryder Cup is no exception. See that black scarf?
The one wrapped around that goat? It cost 95 pounds (about $155). And you don't even get that cool-looking goat with it.
But for 5 pounds, you can get this specially issued official 5-pound note: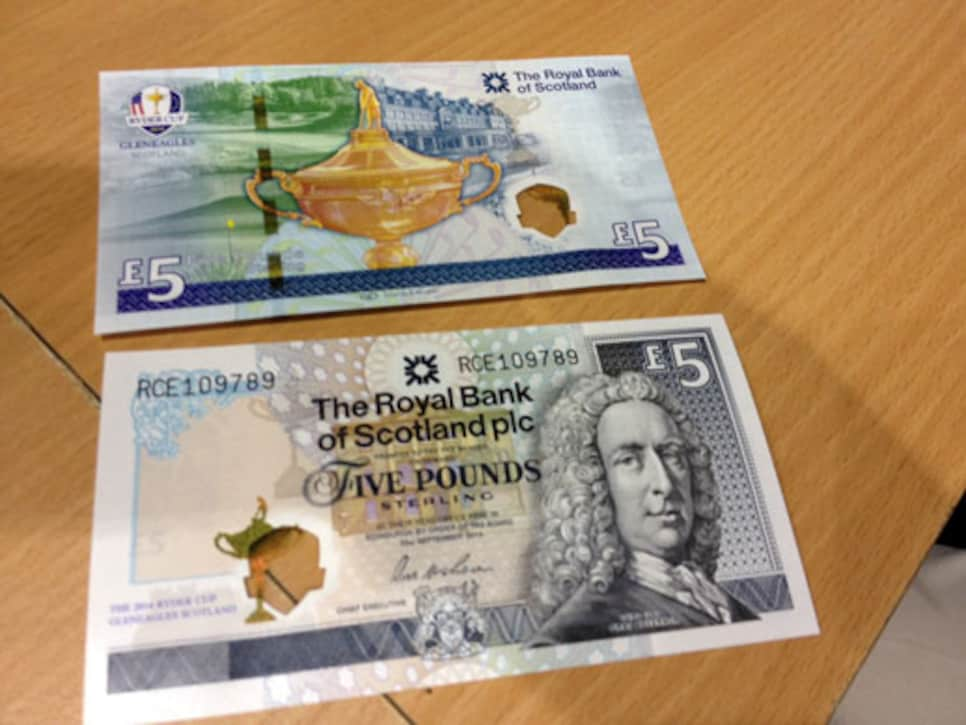 Yep. That's 5 pounds for something that's actually worth 5 pounds. Value!
The Royal Bank of Scotland has stations set up at Gleneagles at which fans can exchange their regular money for this Ryder Cup currency. The money you get back is real, meaning you can spend it on other stuff. But that would be defeating the purpose.
You can also buy this fancy presentation that includes the 5-pound note:
That setup can be yours for the low price of 20 pounds. . . Like we said, your best bet is making the money swap yourself.