The Loop
This is a robot. It can also teach you how to play golf
ORLANDO -- Beware golfers everywhere. The machines are rising.
The RobroGolfPro is nearly 10-feet tall, and it does pretty much what it sounds like. The club is attached to an arm that extends from the middle of the machine. From there, it moves the club into any position the instructor tells it to. All the student has to do is grip and focus on the feeling.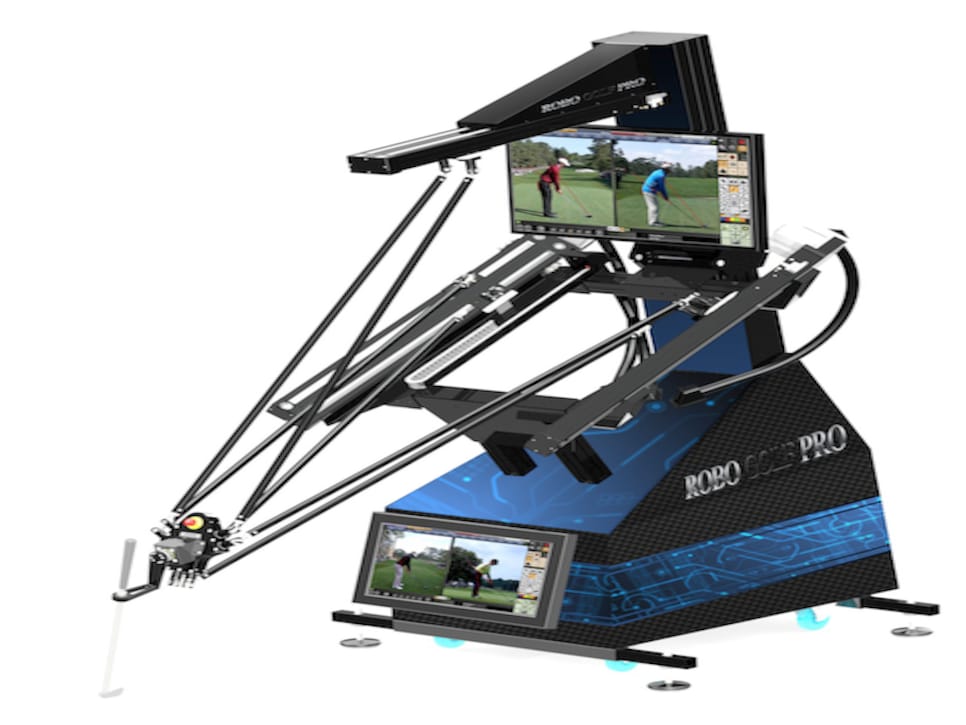 "Ideally, someone will do as many repetitions with this as possible, all in different speeds, then go hit a few shots," Scot Nei, RoboGolfPro's CEO, said. "We're trying to get people to ingrain what they're feeling."
At $150,000 a piece, the RoboGolfPro doesn't come cheap. It's more geared towards academies that will integrate it into their teaching philosophy. The Academy at Pebble Beach, for example, last week became the first to install the machine.
You can't hit balls with the RoboGolfPro, but you can swing like Ben Hogan if you want (that swing is programmed into the machine) or Tiger Woods, or even Jim Furyk.
"Eventually, whatever you want the student to feel will gradually leak into their swing," Nei said.