The Loop
This hole-in-one from MLB couple's honeymoon will make your day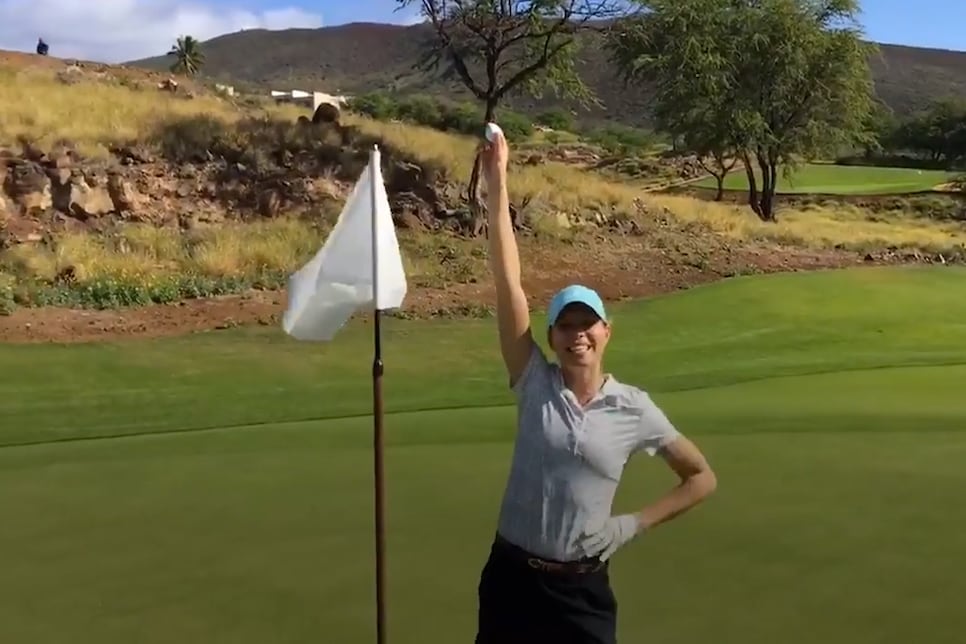 There's never a bad story that accompanies a hole-in-one. But this account from a honeymoon couple puts everyone else's tale to shame.
Craig and Audrey Stammen were celebrating their wedding in Hawaii this January and decided to fit a round of golf into their adventure. (Note to Craig: She let you play on your honeymoon? You definitely found the right one, pal.) Early in the round, the Stammens decided to video record all their shots on par 3s, just in case they happened to record an ace.
And wouldn't you know it, Audrey hit paydirt:
Craig, who played seven seasons for the Washington Nationals, is heading to camp this spring with the San Diego Padres in hopes of earning a roster spot. If this video is any indication, the Stammens definitely have some luck in their corner.