The Loop
This high school golfer shot an eight-under-par 28 (!) in his final match
Odds are, you probably don't recognize the name Luis Gagne. At least, not yet.
On Thursday, the Orlando Christian Prep senior shot a remarkable eight-under 28 for nine holes in the final regular-season match of his high school career. The LSU-bound Gagne, ranked 23rd in the Polo Golf Junior Ranking, led his team to a 154-173 win over Lake Nona.
Even more incredible? Gagne had pars on three of the holes on the 3,286-yard front nine at the North Shore Golf Club in Orlando. He made four birdies and two eagles, including one on the par-4 first hole when he drove the green.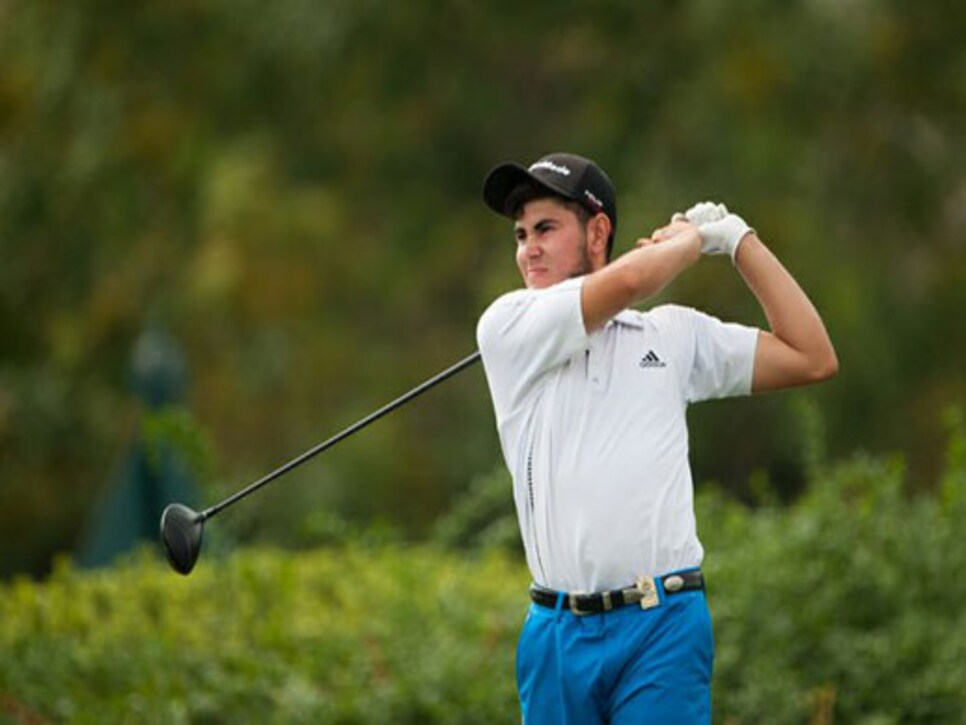 Earlier this year, Paul Casey shot an eight-under 27 on the back nine of the HP Byron Nelson Championship. The PGA Tour record for nine holes is a 26 by Corey Pavin at the 2006 U.S. Bank Championship, but again that was eight under. On the ninth hole, Gagne had a chance to get to nine under, but his 25-footer for birdie lipped out.
"That was the most-impressive nine holes I have ever seen in high school golf," said OCP coach Dennis Postelwait.
High-school matches tend to be nine holes, but we hope Gagne played the back nine for his own score. And we're going to assume he's the favorite for the upcoming post-season.