The Loop
This guy's having a week: Golf pro from Oregon wins his town's mayoral race and national PGA award within 24 hours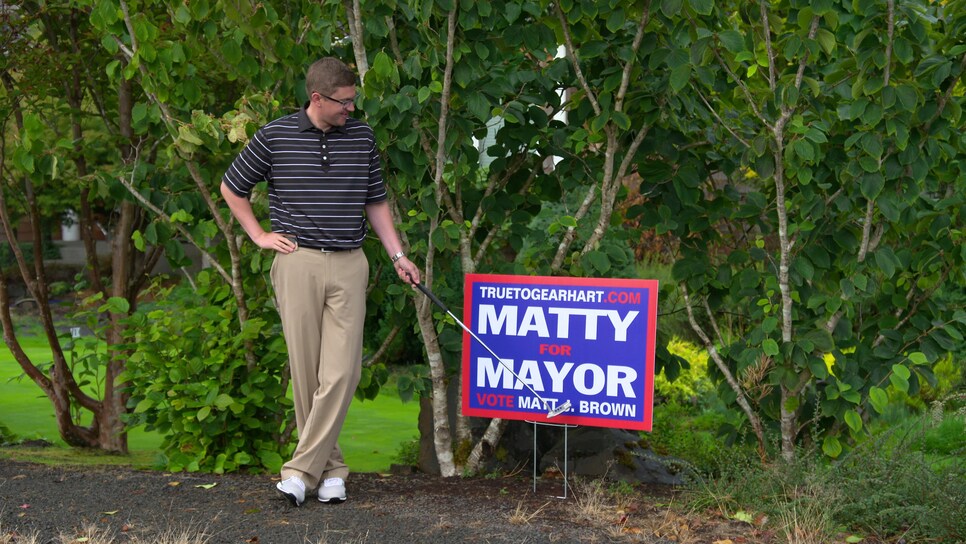 Politicians are known to become big golfers. But rarely is the inverse true: Golfers becoming politicians. That's the case with the winner of this year's mayoral race in Gearhart, Ore., who is also the general manager and head professional at Highlands Golf Club in the same town.
Not to be outdone, Matt Brown, 41, won the PGA of America award for National Merchandiser of the Year for public courses, and was honored for the recognition at the annual PGA ceremony in Manhattan.
"Being mayor is just like being a golf pro -- you listen to what your members are going through and try to solve problems," Brown told the PGA.
Less than 24 hours before, Brown was in New York City when the results came in from the Northwest late Tuesday night that he would take over as his town's mayor. Having grown up in Gearhart, Brown returned home to take the head pro position at Highlands after starting his career at top facilities in state such as Bandon Dunes and Pumpkin Ridge Golf Club.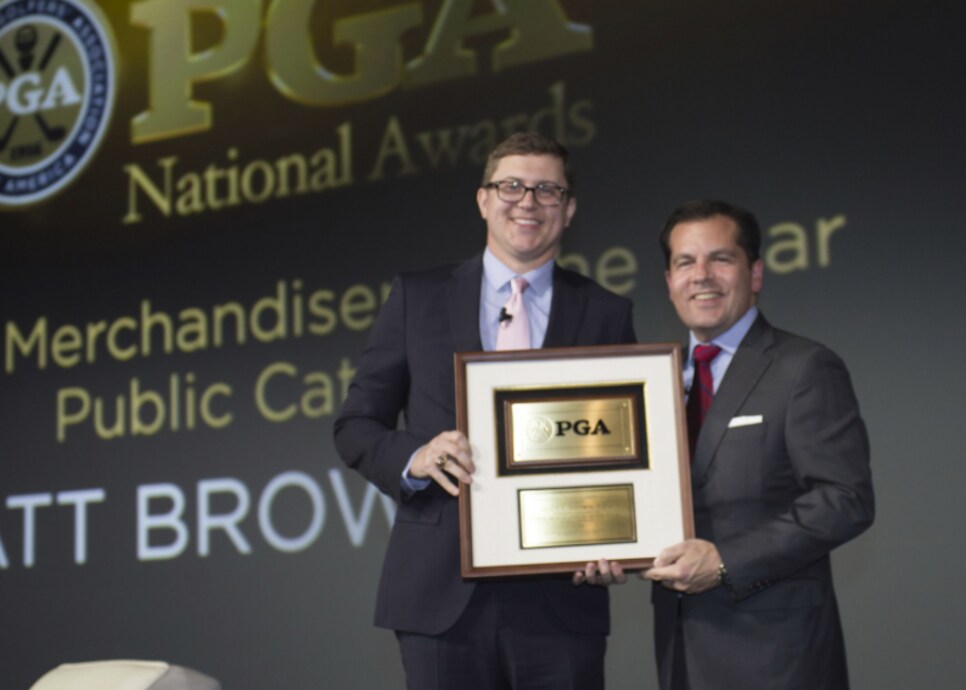 This is the second figure in golf to have won his local race. Greenbrier Resort owner Jim Justice won election as West Virginia's governor this week. For Brown, the win was a landslide -- collecting 80 percent of the votes in Gearhart.
"We ran on a platform of citizens being involved, following our comprehensive plan, which is a blueprint for a sustainable, residential Gearhart, and making common-sense decisions," Brown told The Daily Astorian. "That's what the majority of residents of Gearhart believe in and that's what resonated with our citizens, for sure."
Photos: Courtesy of the PGA of America