The Loop
This guy just qualified for his first PGA Tour event by making a hole-in-one
Case Cochran will make his PGA Tour debut this week at the HP Byron Nelson -- thanks to the shot of his life.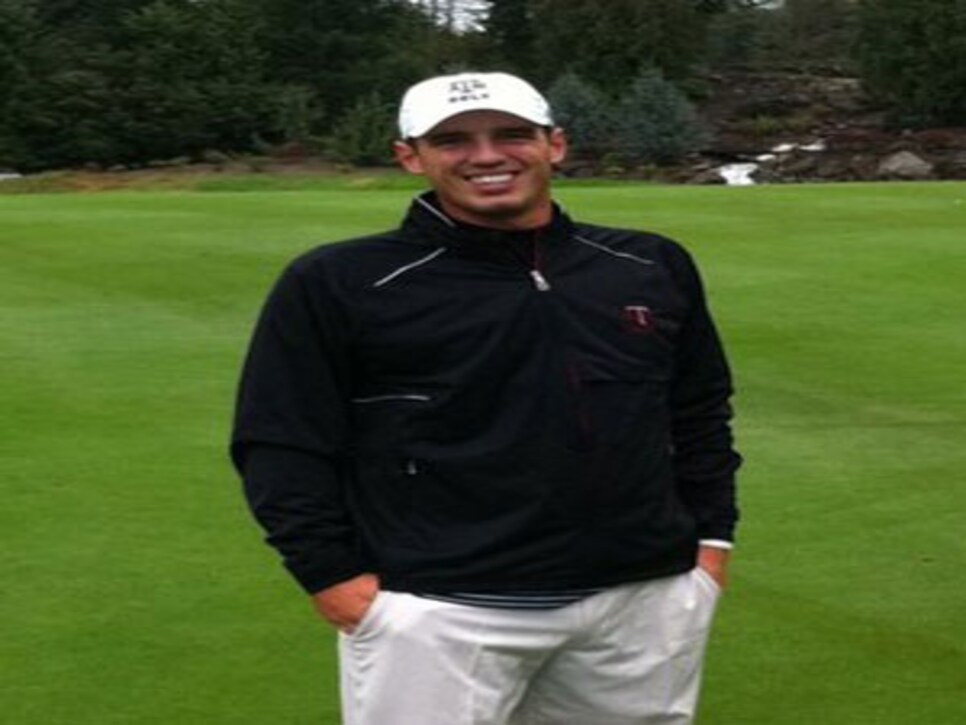 Cochran shot 69 on Monday at The Lakes at Castle Hills, but storms suspended the Monday qualifier's finish until Tuesday. At the end of the round, the Dallas resident was one of four players at 69 playing off for three spots (Will Strickler took the first spot with a 68) in the local PGA Tour stop. This is normal at a Monday qualifier, but what happened next wasn't.
On the fifth extra hole, Cochran earned the final available Thursday tee time at TPC Four Seasons Resort by holing a 7-iron from 152 yards for an ace. Good timing! Well, not for Chris Parra, who lost the playoff.
Cochran, 25, is the son of Russ Cochran, the 1991 Western Open winner on the PGA Tour and a five-time winner on the Champions Tour. Case, a two-time Kentucky state champion in high school, redshirted at Texas A&M when the Aggies claimed the 2009 NCAA men's championship. He played in 20 events during his four years, posting a 74 average in four events as a senior in 2013. But in the year since as a pro, his scores have gotten much better.
Cochran is coming off a runner-up finish at the Merrill Lynch Open on the Adams Pro Tour, which included a third-round 63. For the season, Cochran is fourth on the tour's money list, having earned just under $22,000.
Not bad, but with just four more good rounds of golf this week, Cochran can make a lot more. He doesn't have to look far for inspiration. Joining Cochran as one of the four alternates is Jason Allred, who Monday Qualified for the Northern Trust Open earlier this year and took home $388,600 for a T-3.