The Loop
This guy just might have the best gig at Bandon Dunes
Peters (right), who has hit the first official shot at Bandon Dunes (1999), Pacific Dunes (2001), Bandon Trails (2005), Old Macdonald (2010) and the par-3 Preserve (2012), was back in action last week when Bandon opened the Punchbowl (below), an 18-hole, 2.3-acre putting course designed by Tom Doak and Jim Urbina adjacent to the first tee at Pacific Dunes.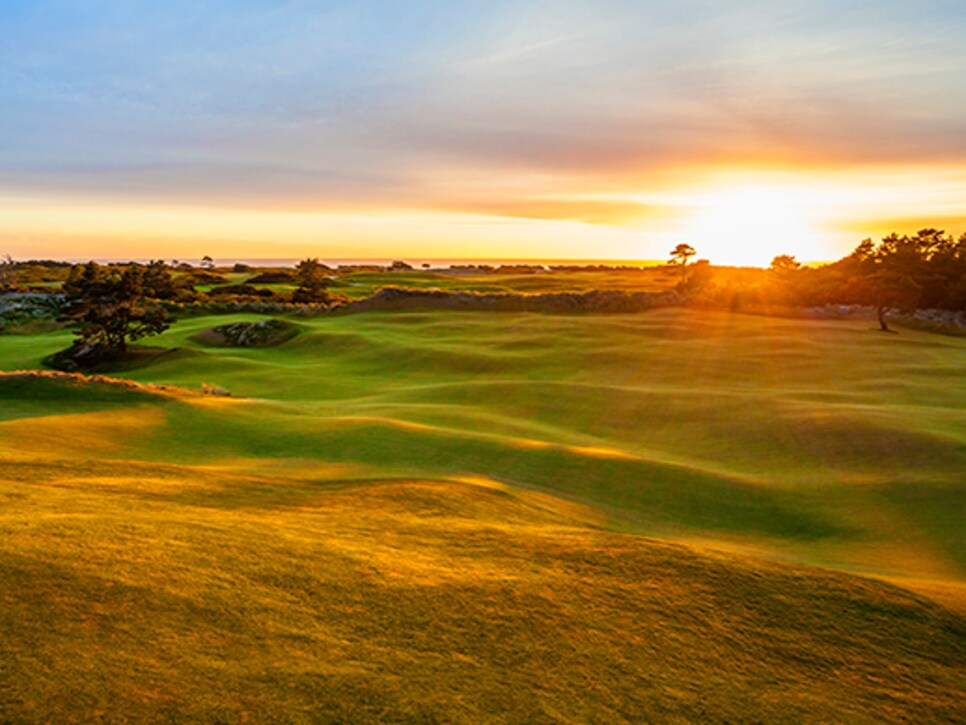 Peters came by the ceremonial role that any golf junkie would kill for by doing his day job. Before Bandon Dunes was Bandon Dunes, he was cutting the hair of Bob (Shoe) Gaspar, who'd been recently hired to be the caddiemaster at owner Mike Keiser's soon-to-open course. Peters indicated that he'd be interested in a tee time on Day 1, and when Gaspar subsequently told him the first one was available, Peters, a self-described twentysomething handicapper who fishes more than plays golf these days, wisely took it.
Good things followed for Keiser's resort after Peters' first tee ball 15 years ago, and he's been getting the call ever since. Think of it as not messing with success.