The Loop
This golfer's trick to looking taller and slimmer will help you, too
It's easy to look tall and slim when you have, say, Dustin Johnson's frame. Or Adam Scott's. Or Tony Finau's. But what if you don't? Enter, Tyrrell Hatton. The 25-year-old Englishman is listed as being 5-foot-9, which is the height of the average American male, and while he isn't overweight he also isn't the slimmest golfer out there. And yet, the J.Lindeberg ambassador consistently dresses to impress. On Sunday at the Players, for example, he wore a navy J.Lindeberg Tour Tech Slim TX polo with a navy leather belt and white micro-stretch trousers, looking both sleek and athletic at once.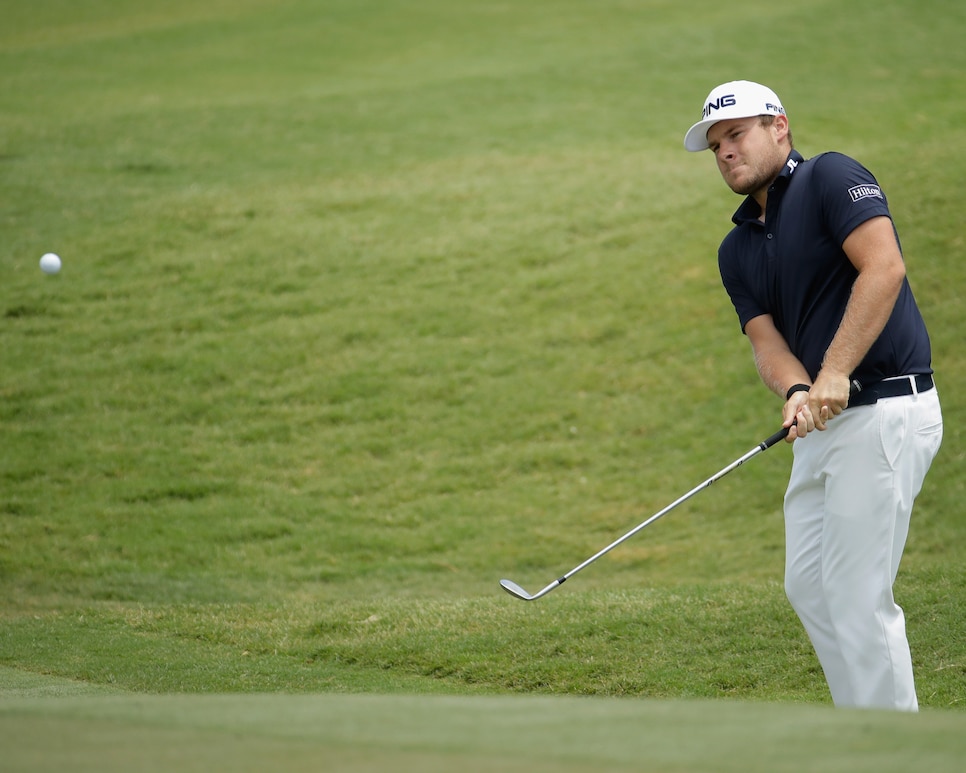 Here are three look-long-and-lean tricks Hatton uses on a regular basis that you should consider, too, whether you're already tall and slim or you're not as genetically gifted:
1. Stick to solid colors. More often than not, Hatton wears solid colors and only occasionally veers into wide stripes. This helps someone else's eye skim your body instead of shining a spotlight on an area of your body that you might not necessarily want to highlight.
2. Match your belt with either your pants or your polo. Hatton almost always does this, which instantly slims and lengthens. Dissecting your outfit with a belt that doesn't blend in with either your polo or your trousers makes you appear shorter and draws attention to your waist (which most of us would probably rather avoid).
3. Wear a polo that fits. Hatton's polos are never too baggy or too tight. He opts for a size that hugs his biceps just ever-so-tightly and drapes loosely over his midsection. While a polo that's too tight might reveal too much, a polo that's too baggy will make it seem like you're trying to hide too much.