The Loop
This golf-related chant from Winnipeg Jets fans is one of the better ones you'll ever hear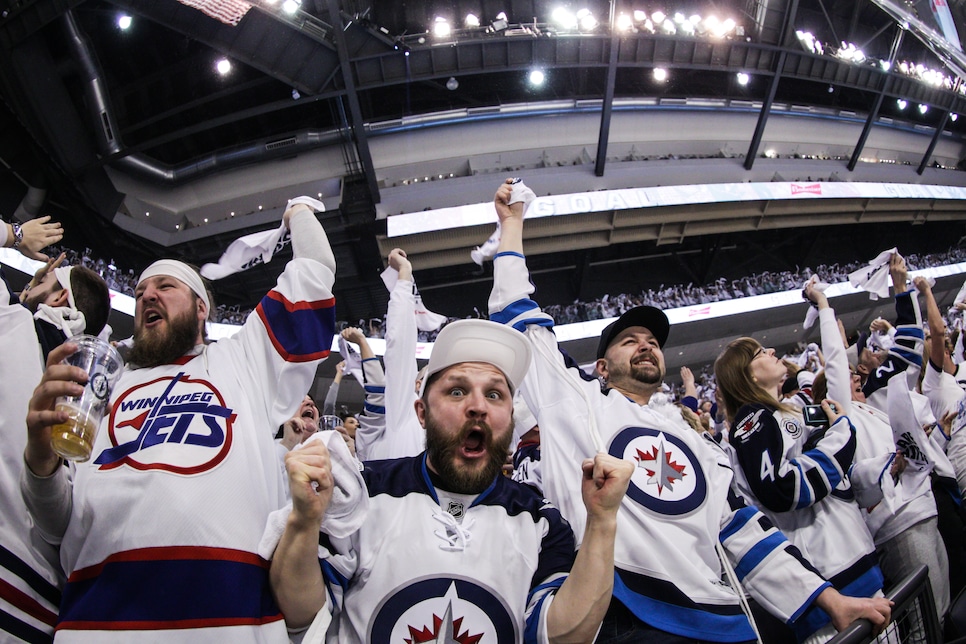 If you've watched any of the NHL Playoffs, you've noticed that each home team's arena has been absolutely electric, as they should be in the postseason. While it's unfair to claim any one fanbase is the most rabid, it sure does seem like Winnipeg Jets fans might take the cake in 2018.
The Jets fans signature whiteout, which dates back to the original franchise's playoff runs in 1987, is a sight to behold, and somehow 15,000+ in Bell MTS Place not only dress in unison, but they chant in unison. It makes for possibly the most wild atmosphere in the playoffs, and it gave the Minnesota Wild absolute fits in a quick five-game series that Winnipeg ended on Friday night. In three games at home, the Jets outscored Minnesota 12-3, including Friday's 5-0 drubbing, sending the Wild packing in the first round for the third consecutive season.
Often you'll hear the unoriginal "have fun golfing!" barb from an opposing fan base when they bounce your team early. But the Jets got much more creative with it, coming up with one of the better chants you'll ever hear:
Again, it's not an original concept, but when the entire arena gets in on the action, it sounds way better than your idiot friend that's used the golf thing for the past decade. The only problem is that there won't be many tee times to be had in Minnesota any time soon.