News
The bizarre story of a golf executive who wrestled a violent passenger on a transcontinental flight into submission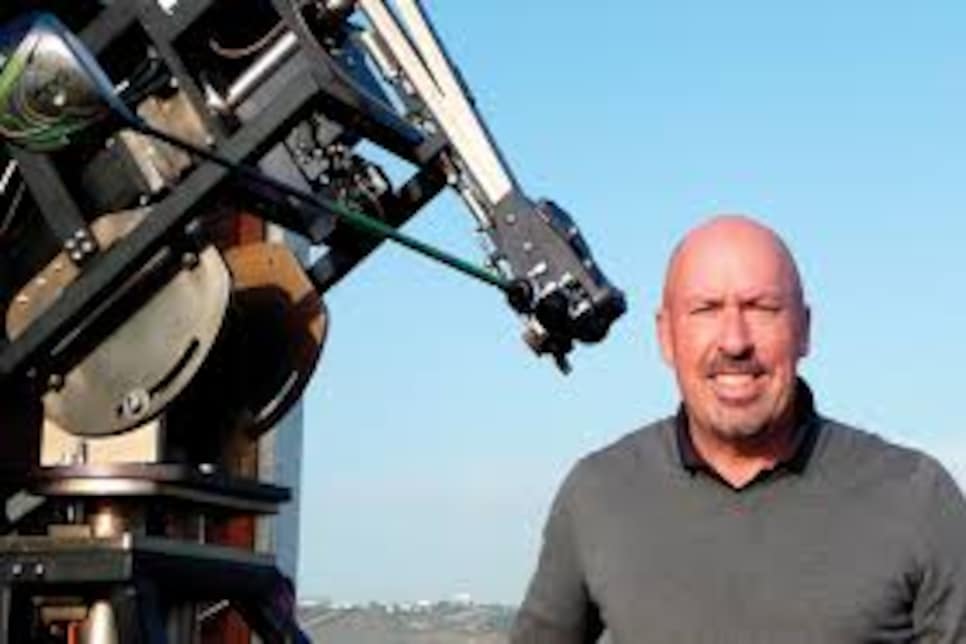 Relaxing in a mostly empty business section on a return trip from Incheon, South Korea last Thursday, Parente found himself called on to wrestle down an unruly passenger on a Korean Air flight who was threatening he had a bomb and was trying to break down the cockpit door.
If it all sounds a little bizarre, Parente says you should have been there. Or maybe, more precisely, maybe you shouldn't have.
Parente, 54, who estimates he's flown more than a million miles in his quarter century in the golf business, had traveled to South Korea to shepherd one of his swing robots in a made-for-TV golf competition with LPGA Hall of Famer and South Korean national hero Se Ri Pak (results to be announced at a later date). Resting up from the whirlwind shooting schedule, he was roused from a brief doze by nervous—and significantly overmatched—flight attendants who were trying to corral a man pounding on the cockpit door.
"I was probably a little groggy so I really wasn't sure what was going on," he said when reached by phone on Sunday after initial news reports of the incident. "But then I saw this guy up ahead of me in business class yelling, maybe not psychotically but he's clearly upset. And then I see that's he's got a plastic bag on his head.
"I'm thinking, 'Did I see that right?' And I'm having this internal debate about whether I get up, whether I could make this worse, don't be a cowboy. All those neurotic conversations that anybody who's been around long enough to remember 9/11 has always had with themselves."
It was then that one of the scared flight attendants called on Parente.
"Listen, I haven't been in a fight since I think I was 16 years old, but this guy was like trying to wrestle a titanium bull," Parente said. "He's got one hand on the cockpit door yanking on it as hard as he can and his other hand beating on the door, and I think, 'Uh oh, this is bad.'"
Parente said as he reached for the man he was nearly knocked out when the man punched him in the chest, but then he began returning punches and shouting in the galley at the front of the plane, an area Parente said felt about two feet square. "I'm doing all of this while wearing a mask, but I can assure you we were not social distancing," he said. "I don't know if this was going on for 10 seconds or 10 minutes, it was all a blur. I push him against the wall and we're screaming and punching each other and just at that instant both my arms are grabbed from behind."
Two Korean Air pilots who were traveling on the flight had jumped in to break up the disturbance not realizing that Parente was the good guy. When the man had been subdued by Parente and the pilots, he refused to speak to anyone but Parente. "We had been fighting each other like five seconds ago, but when we got him he sat down, I could see in his eyes that he was mentally ill," Parente said. "And then the guy bolted for the cockpit again, and ran through another flight attendant like NFL linebacker hitting a middle school kid."
At that point, a fourth flight attendant tasered the man in the face but it had almost no effect. "So I run around the other side with the two Korean Air captains and we all jump on him basically in the foothold of a business class seat," Parente said.
The man was then restrained with zip ties and Parente had to sit on top of him for the remainder of the flight to Seattle, another 40 minutes. "The funny thing was that we're about five minutes from landing and one of the flight attendants comes up to me and says, 'Sir, you'll have to take your seat and put on your seat belt,' and the two captains immediately go, 'No, no, no no!'"
Parente said police boarded the plane immediately after landing and he was then questioned for another couple hours about the incident. "I felt like saying, 'Hey, am I at least entitled to a few drink coupons?'
"I'm finally on the flight back to San Diego and I'm like, 'Did that really happen?' They kept asking me if I was in law enforcement. 'No, I test golf equipment for a living.' And they're like, 'You really should have sat down and let someone else more qualified handle this.'"
As for whether the trip was successful for his business as it looks to recover from the challenges of the coronavirus pandemic, let's just say that after subduing a crazed bull of a passenger on a flight midway over the Pacific Ocean, we're not betting against this hero and his swing robot in any contest. Iron Man, indeed.