News
This global initiative aims to make it easier for women to start picking up golf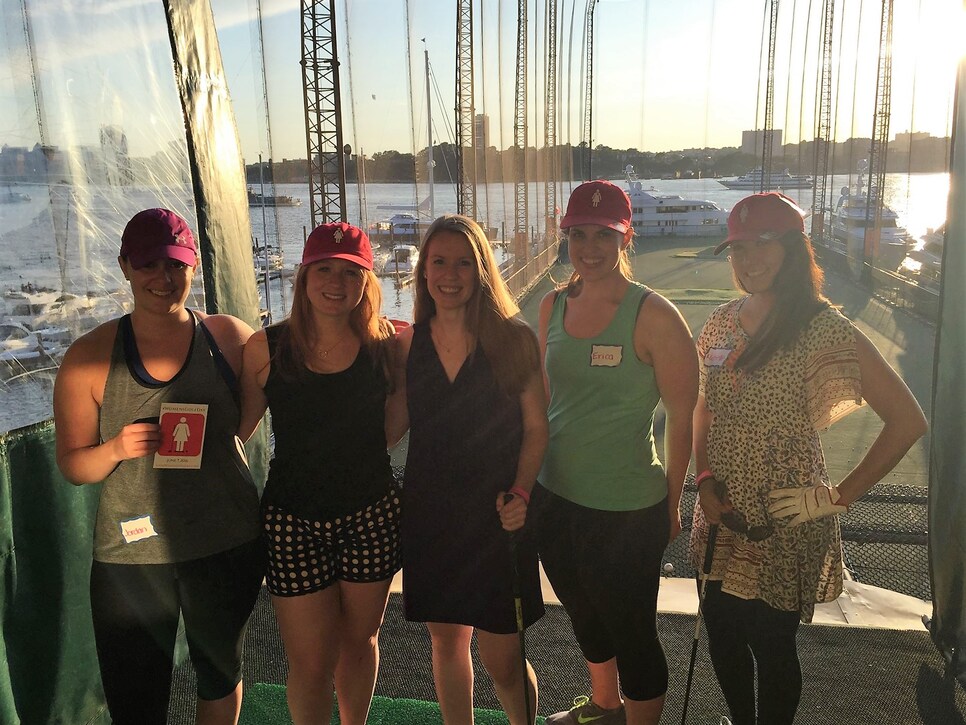 Most of us can agree that golf can be very intimidating for beginners. We praise initiatives that help bring the game to an expanded group, one of which is a global day that has caught our attention.
Following its launch last year, Women's Golf Day will feature more than 700 events across 46 countries on June 6th, promoting events that aim to introduce the game to female golfers in welcoming fashion with itineraries featuring lessons from PGA professionals, networking with other interested female golfers in the area, and a round of golf (nine holes is recommended by WGD).
There are events at public courses, golf-retail locations and private clubs. Click here to find the location closest to you. Some of these locations are free and others charge a fee based on the services offered.
How'd it start? With 16 years of experience working in the golf business, WGD founder Elisa Gaudet said she was motivated by creating a movement that would encourage women to get more involved. Though promoting more participation is important, Gaudet thinks that more important to golf's health is if industry leaders start thinking about women as being economic influencers for golf, and the various ways to help women think more favorably about golf.
Locations that are interested in signing up to offer these events can follow the instructions on the Women's Golf Day website. Marketing efforts will help promote the event.
The hope, of course, is that Women's Golf Day will be the catalyst for female golfers to pick up the game in some form -- a pack of lessons at the club, participating in a charity outing, etc. With initiatives like this that Gaudet has started, golf will seem a lot less intimidating: one of golf's unsolved answers in converting interested golfers into becoming passionate about this great game.
Here are some photos from worldwide events last year.
From the Palm Beach Par-3: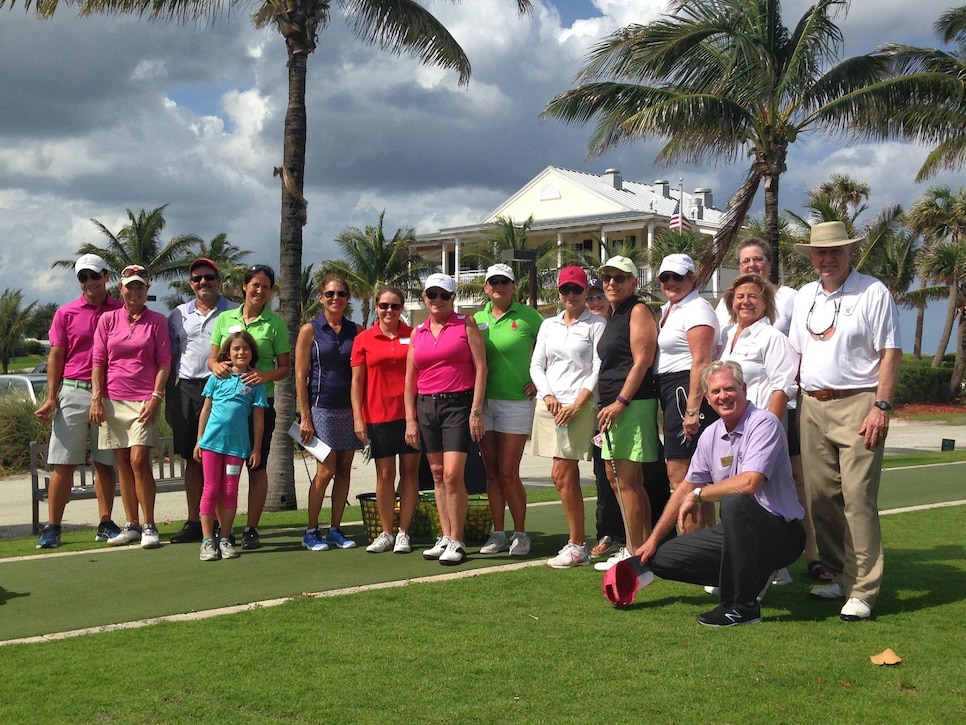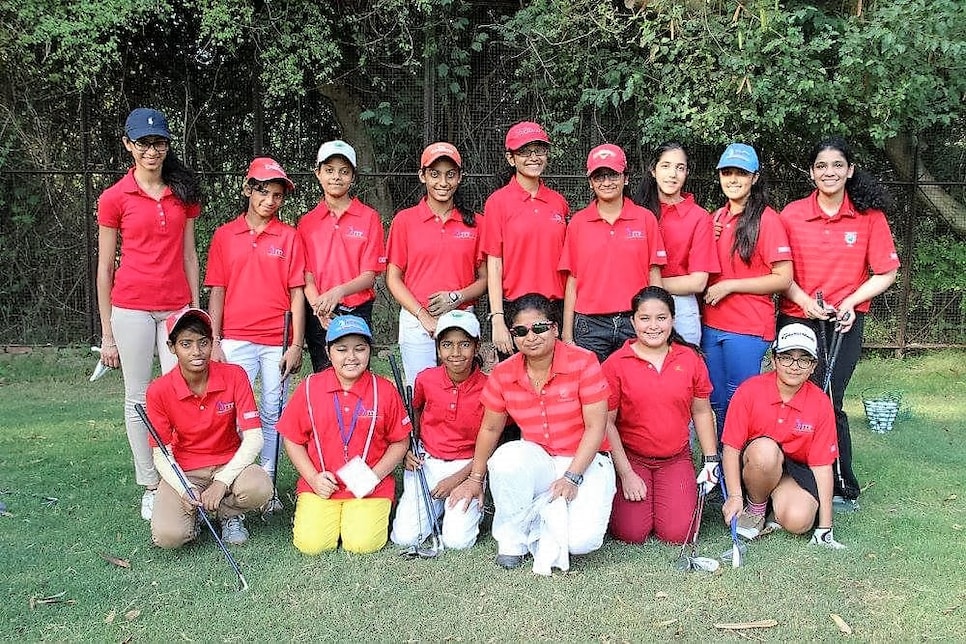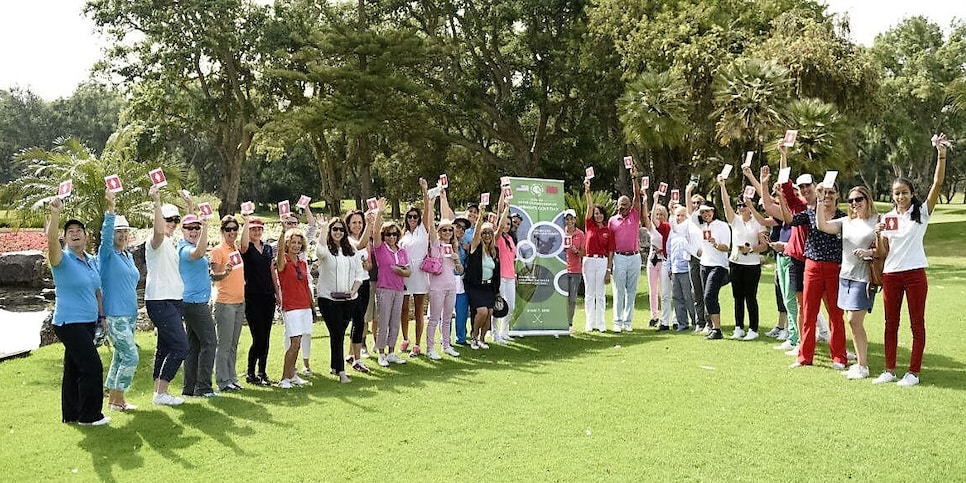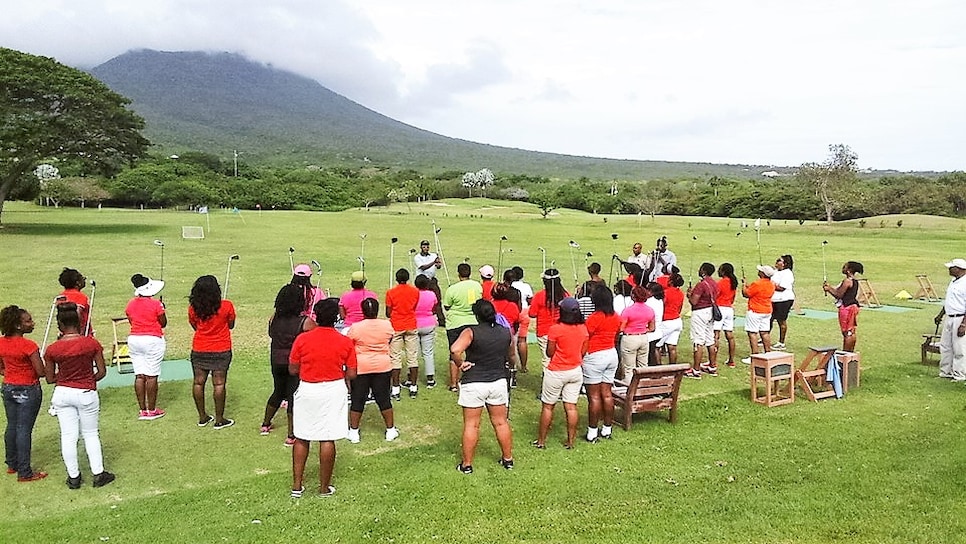 And Chelsea Piers range in Manhattan