The Loop
This exchange between Tom Watson and his caddie over a yardage is absolutely bonkers
When you watch the following video, three things become readily apparent. 1.) Pro golfers take their yardages REALLY seriously; 2.) The competitive fire still burns for Tom Watson at 66; 3.) His caddie, Neil Oxman, was probably never a mathematician.
Check out this tense, but somewhat humorous clip (Fox Sports' Joe Buck says it had Jack Nicklaus in tears) as the two go back-and-forth (again and a gain) over a yardage at last week's U.S. Senior Open.
Thankfully, Watson winds up hitting a good approach. We can only imagine his reaction if he'd come up short.
Of course, complicated player-caddie exchanges are nothing new in pro golf. Of the younger generation, Jordan Spieth and Michael Greller are arguably the chattiest pair.
And obviously, Phil Mickelson and Jim "Bones" Mackay are the GOATs in this category.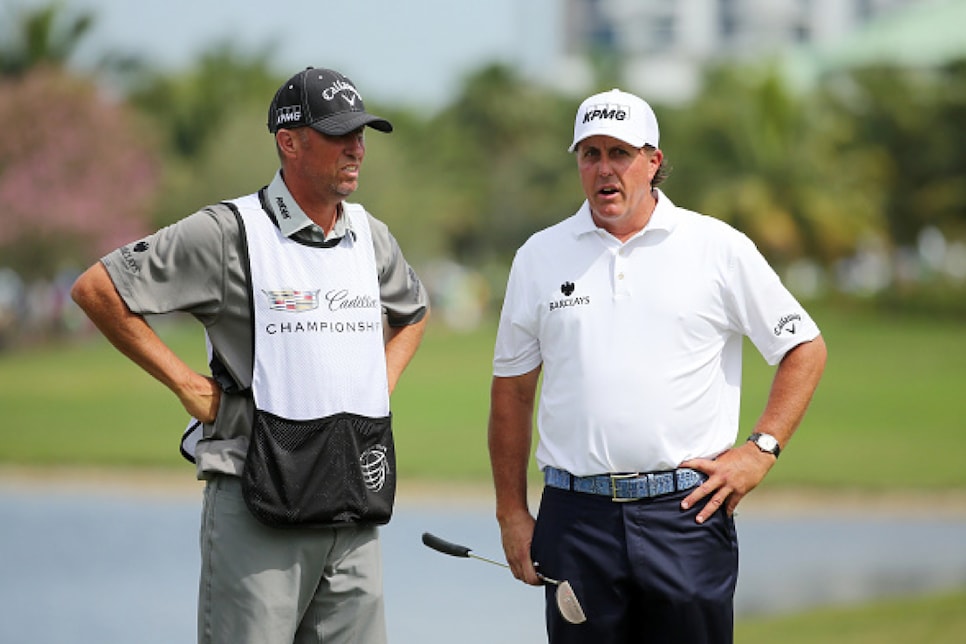 Who could forget their classic exchange on Pebble Beach's 18th hole in 2012?
Keep the entertaining convos coming, guys. And to all the networks broadcasting golf, let's get more mics on the course, please.