The Loop
This Chicago Bulls post-game graphic likely cost someone their job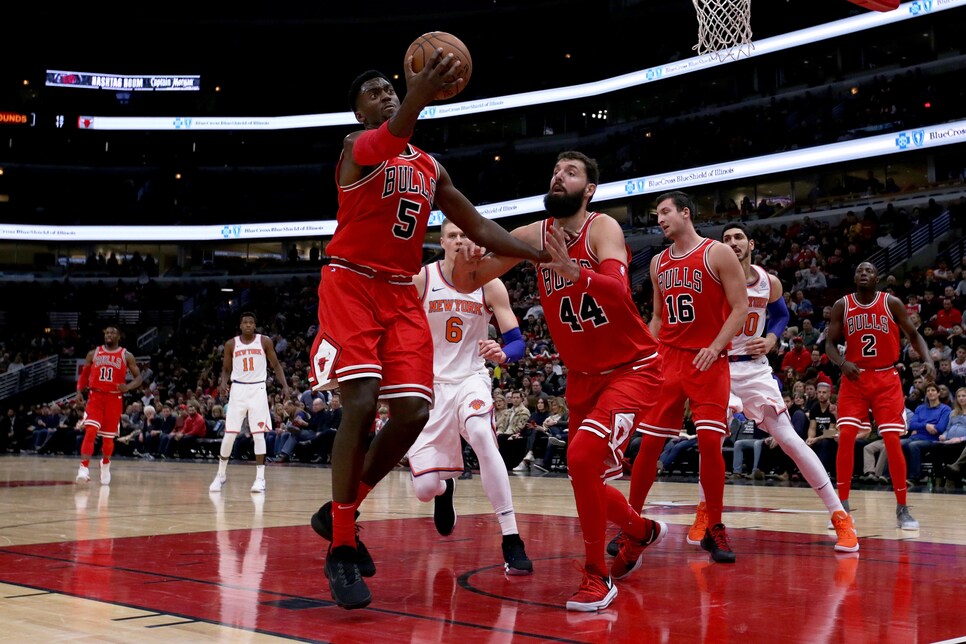 There is bad, there is awful, and there is the Chicago Bulls. This once-proud franchise owns the worst record in the league, traded star Jimmy Butler for peanuts and swapped Jordan Bell, one of the steals of the Draft, for cap space they didn't need. Oh, and we'd be remiss in forgetting to mention one of their players, Bobby Portis, sent teammate Nikola Mirotic to the hospital by serving him a hands sandwich.
It's an incident the team desperately wants to put in the rearview mirror. After all, "ALL. FOR. ONE" ticketing campaigns don't do so well when your club's throwing haymakers at each other. Unfortunately, that message didn't get through to the graphics guy at NBC Sports Chicago, who put up this unfortunate image following the Bulls' battle against the Celtics:
Get it? Because workplace violence = lolz.
There's a 100 percent chance whoever pulled the trigger on that graphic is packing up there things as we speak. Although, in their defense, if you had to spend your nights watching the Bulls, you'd want to be put out of your misery too.