The Loop
This Chambers Bay Open will be the most difficult spectating major ever
UNIVERSITY PLACE, Wash. -- Let's be clear that of the people to be worried about heading into the 115th U.S. Open, the media should probably rank at the bottom. A close second might be the people who have scored tickets to be here.
Still, it's fair to say that for those of us on site at this arresting venue, actually seeing golf shots will be a challenge.
"There are limited sight lines so you're not going to maybe see every shot," said Danny Sink, the U.S. Open's Championship Director who has been on site at Chambers Bay for more than two years. "Allowing spectators where it's not safe, we're just not going to do it."
In fairness, Sink and his team have countered the course's viewing limitations by constructing 18,000 grandstand seats -- what he says are "some of the best spectating viewing areas we've ever had." But that's contingent on you planting yourself down in one place as opposed to actually trying to follow a group. But if you've got your heart set on seeing, say, Matt Kuchar from 1 to 18, it gets tough.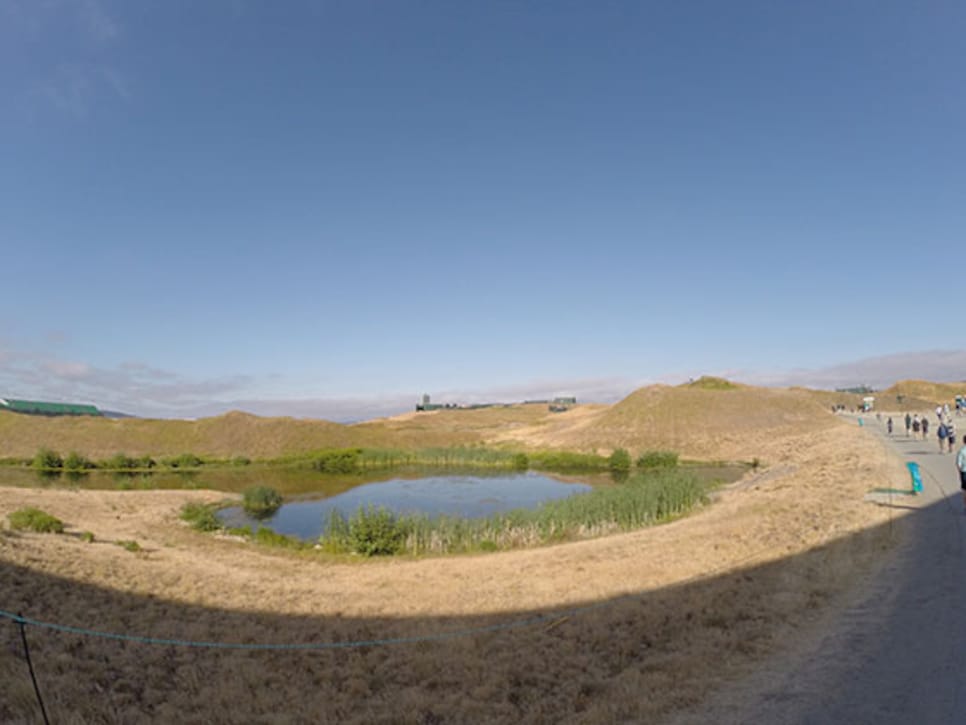 You can see players tee off on No. 1,  but when you want to walk down the hole to see their second shot, you're routed around this pond, and that's kind of that. Did Kuchar strip down to his skivvies to hit his approach? For all we know, he might have!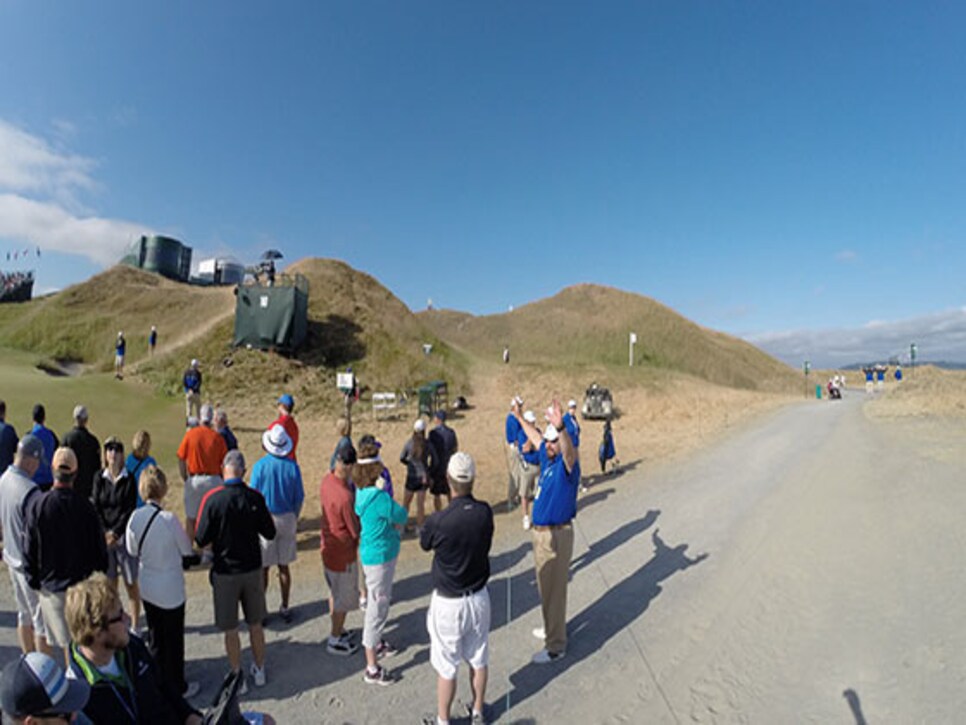 Mounds are an issue, to the extent that players are often obscured behind them. Good news, though: if you look really closely in this picture, you can kind of see one of their bags!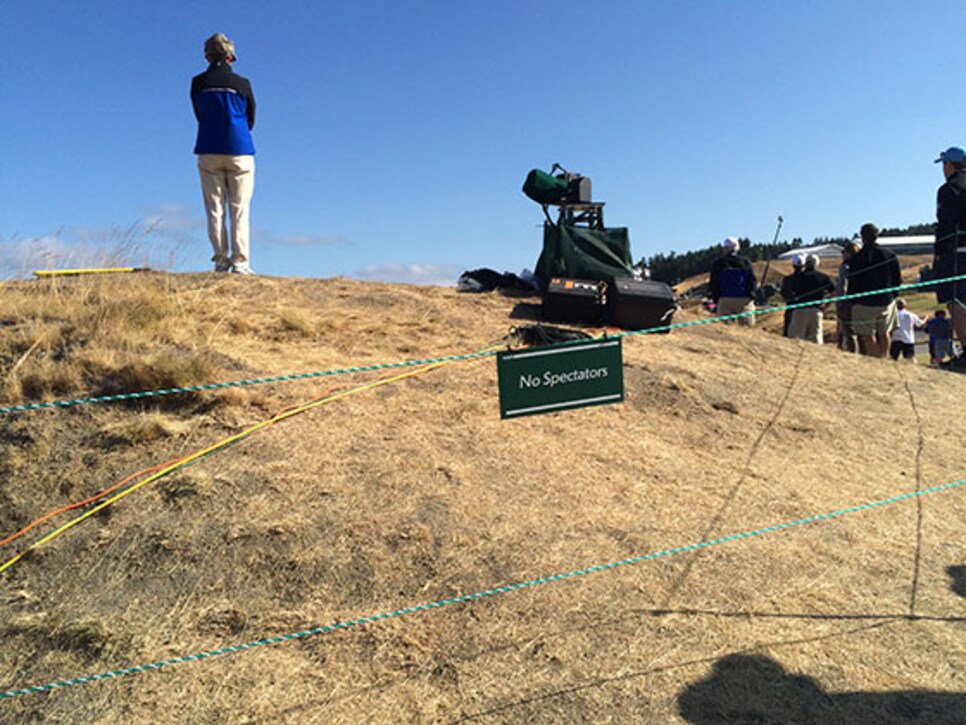 This is a bit of a recurring theme.
There are several occasions when the rope lines end and players just keep going, leaving you to feel like a labrador forced to watch his owner head off into the world without him.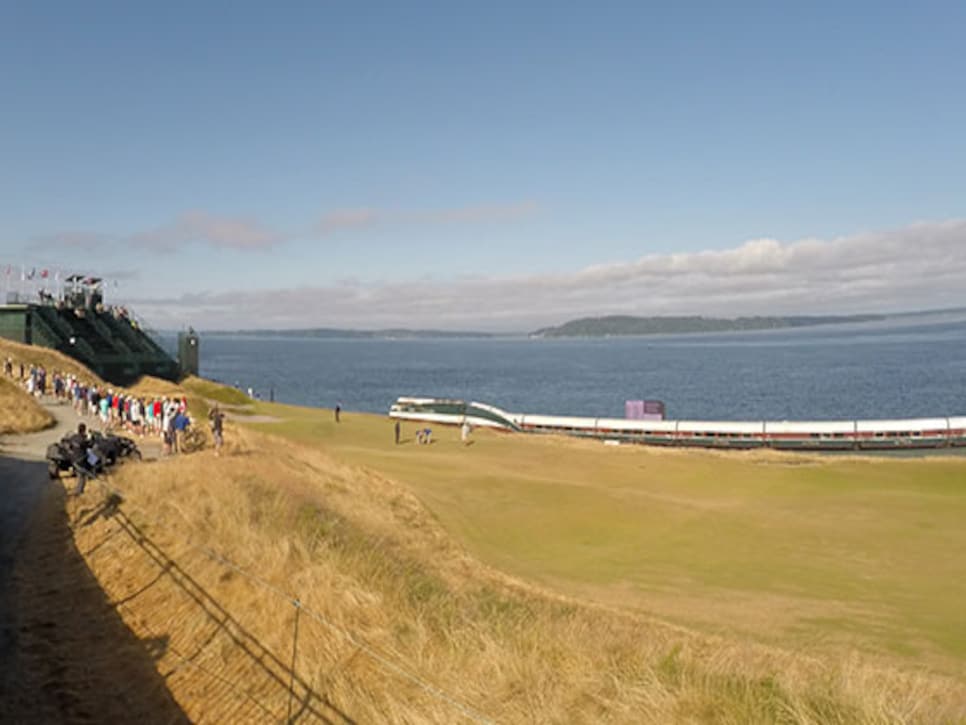 As Sink mentioned, another option is to plop down at one of the grandstands and let players come to you. Or you can buy a ticket on one of these trains and maybe catch Phil Mickelson for roughly 1.3 seconds.
This might end up the best option by week's end: A seat overlooking Puget Sound, the beverage of your choice in front of you, and the Open on the big screen. Even better? No marshall telling you to stand still when someone's putting.