The Loop
This Bryson DeChambeau flying divot is strangely mesmerizing
OAKMONT, Pa. -- Bryson DeChambeau is even par early on in the first round of the U.S. Open while playing alongside defending champion Jordan Spieth and British Open champ Zach Johnson. But that's not why we're here.
Instead, we want to talk about this divot, which is so perfect in its shape and texture that it should be framed and hung somewhere in the Oakmont clubhouse. Or at least given its own courtesy car.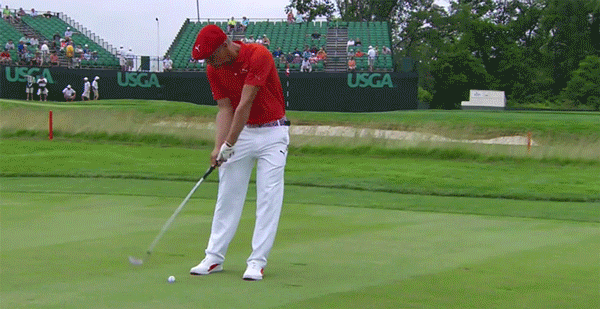 Of course, when you have a swing as steep as DeChambeau's, you're bound to tear up some turf now and then. Kids out there, you might want to try something a bit shallower.
And of course, always replace your divots.