The Loop
This box score involving LaMelo and LiAngelo Ball is absolutely bonkers (in a bad way)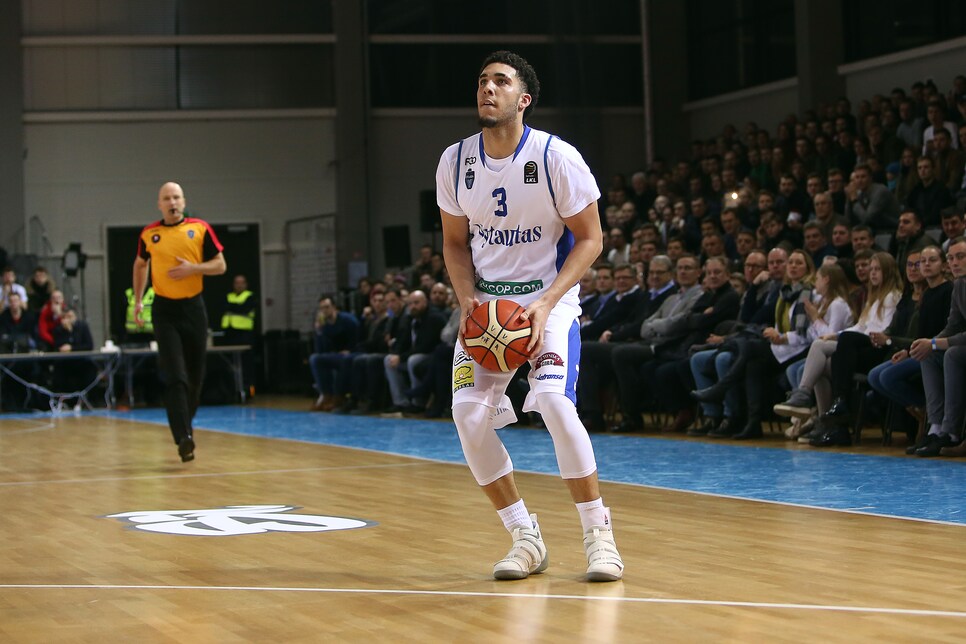 Just when you think the Ball brothers couldn't get any worse at basketball, they go and do something like this ... and totally redeem themselves!!
Just kidding, they still stink, and judging by this box score, they should not be allowed to step on an NBA court anytime soon. Check out these absolutely bonkers numbers from a Junior Baller Association game, also known as LaVar Ball's answer to NCAA basketball that you completely forgot existed:

If LiAngelo Ball really does want to play for the Lakers some day, he's on the right track with that 19-for-54 shooting day from the field. Kobe Bryant-esque. But hey, he had 48 points, and he made five threes! Ignore the fact that he missed 19 (!!) threes and just remember that two days ago LaVar Ball hopped on 106.7 The Fan in Virginia and said that "nobody could guard" LiAngelo. Dead serious.
"The best player in the league right now is Gelo, my middle son," LaVar said. "There's nobody that can guard him."
Nobody except the rim, apparently. But wait, LaVar wasn't done, which may come as a shock to you. When asked what the "knock" on LiAngelo was that kept him from being drafted by an NBA team or even playing in Summer League, here's what the Big Baller had to say:
"Ain't no knock on Gelo,"said Ball. "You get out there and see if you can guard him. Can't nobody mess with him. He too strong. He shoot the ball at a high clip."
No knock! High clip! Real quotes from a real human. Again, ignore the fact that he shot 19-for-FiftyFreakingFour, he's totally unguardable when he's chucking 'em up like that. I'd try to back this up more with LiAngelo's stats on the season, but the "JBA" website is such a travesty that I think LaVar may be attempting to run the thing himself. To be fair to LaMelo, he did play pretty well, and he's averaging a triple double on the season. Against what kind of competition I'm not sure, but it's still semi impressive. Ehh, not really.
If you're extremely bored, here are the highlights, where only two of LiAngelo's THIRTY FIVE bricks make an appearance. Odd. Shooters shoot, chuckers chuck: