The Loop
Whether this book lives up to its title depends on how you define 'stuff'
GolfDigest.com regularly highlights golf books we find of interest to readers. This week is:
__Stuff Every Golfer Should Know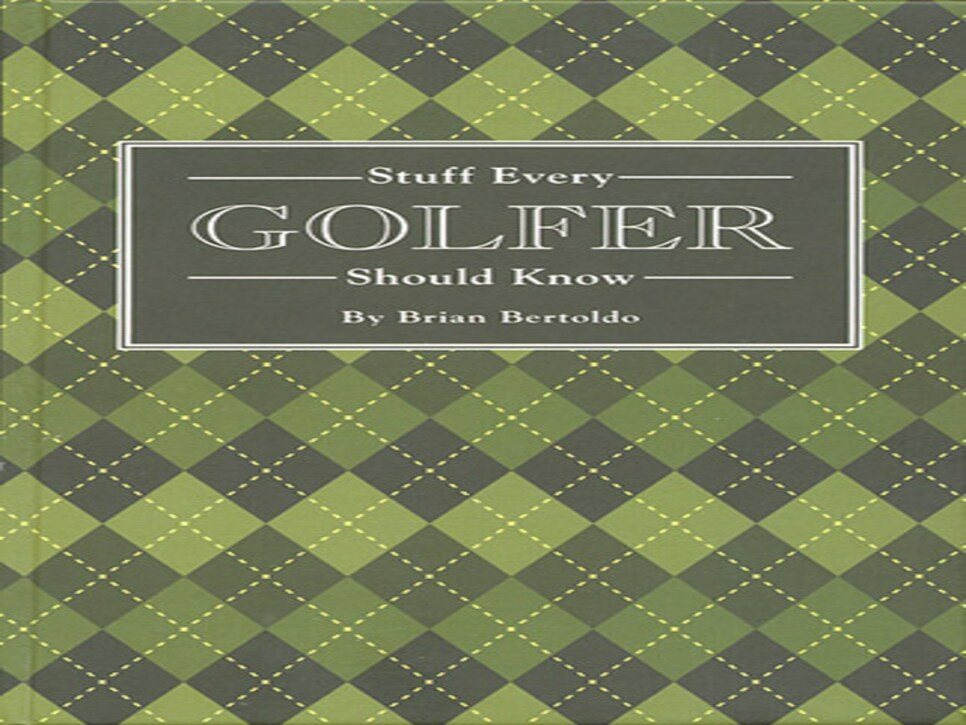 The axiom that you "can't judge a book by its cover" claims another example with Stuff Every Golfer Should Know. From the outside the book could be considered cute with its inviting green argyle design and 6 x 3 3/4-inch dimension, making it perfect for a golf bag, back pocket or purse. It's a book you can feel like clutching onto. And the all-inclusive title promises nuggets for all to mine.
Inside in the author's introduction, however, he makes the distinction between previous sources (presumably books) that try to provide everything as opposed to the "stuff" he has written about. And that really is rub for a book of this type. Books that provide "everything you need to know" are one of the most common golf subjects in print, and invariably they fail to deliver. The writer must decide: Is it better to promise the world but not deliver on an impossible premise or aim low and risk not having enough insightful detail to interest the majority of readers?
__Bertoldo, a freelance writer and avid golfer, has taken the "less is more" approach, writing about nuances of the game that are "often learned through interaction with other golfers, not from golf pros or swing gurus." The book's "stuff" consists of etiquette, history, playing-the-game dos and don'ts and strategy. Unfortunately, most of this will sound familiar to the average golfer, but where the content does have value is as "stuff" for the total newbie to the game. And in that regard, it indeed is stuff every golfer should get to know to enjoy golf to the max.
__I particularly liked:__A couple of sections that would probably be of the most interest to the non-beginning golfer -- a couple pages on betting games and how to calculate a handicap.