The Loop
This awkward press conference question proves golf can't escape Tiger Woods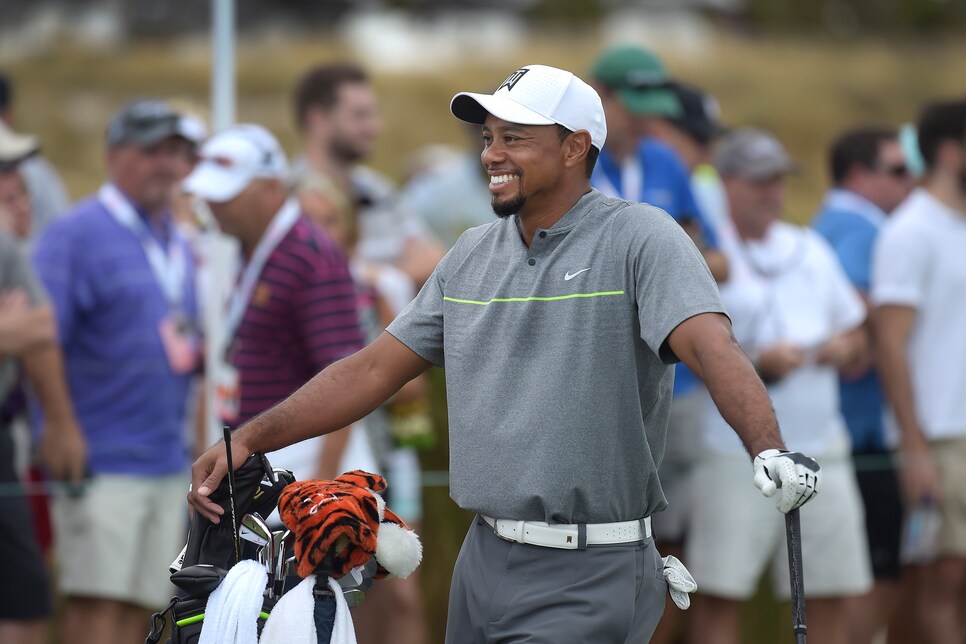 Augusta National chairman Billy Payne, USGA executive director Mike Davis and R&A chief executive Martin Slumbers were in Panama City on Thursday to promote the Latin America Amateur Championship, a tournament co-founded by the three parties. In its third year of existence, the event is intended to grow the game in the Latin American region, and offers an enticing reward: entrance into the Masters, as well as the U.S. and British Amateur Championships.
But even in a tournament he's not competing in -- the field is limited to amateurs from 29 Latin American countries -- Tiger Woods proves to be a primary narrative in the sport, as proved by one of the first questions from the press:
Who will be the first one amongst you three to hand Tiger Woods his next trophy?
Though he has 14 majors titles to his credit, it's worth repeating that Woods hasn't won a major since 2008. The inquiry clearly threw Payne, Davis and Slumber off base, as noted by the Golf Channel's Nick Menta.
"I believe the Masters is first," answered Slumbers.
"Yeah, I'll have the first chance," Payne remarked. "I'll have the first chance."
Luckily, Slumbers saved the day.
"You know, if I could just say, I think it's wonderful to see Tiger back playing," he said. "When he played in the event just before Christmas, I turned on the TV to watch an event I probably wouldn't have watched had he not been playing, and I think it's great for the game."
In its embryonic state, the returns from Latin America Amateur Championship have been a success. But as today's presser proves, the game's biggest global ambassador remains the man in red.