The Loop
This Arnold Palmer story about not laying up encapsulates why we love the King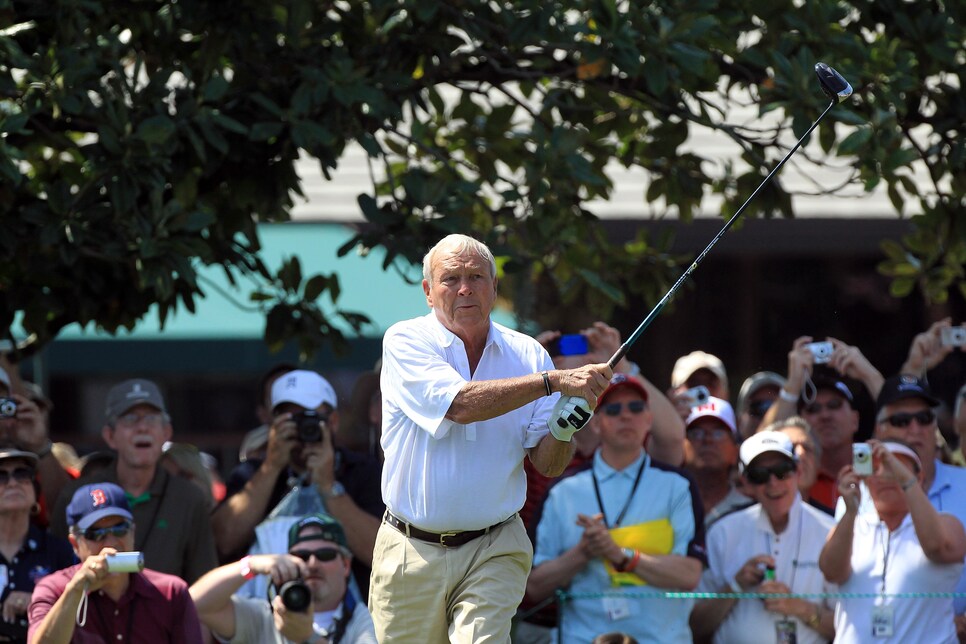 There are a multitude of reasons why Arnold Palmer was a beloved figure, not the least of which concerned his aggressive style of play. He was golf's original grip-it-and-rip-it champion, his all-or-nothing spirit creating the highest of highs and lowest of lows. The former fueled his larger-than-life persona, the latter made him endearing and personable.
At Palmer's memorial service on Tuesday, former LPGA commissioner and friend Charlie Meacham relayed a story about Palmer's refusal to lay up, which encapsulates why we love Arnie so much.
During the Masters one year, Meacham asked Palmer if he ever considered laying up on Augusta National's 13th or 15th holes. After sitting quiet for a few minutes, Palmer replied, "Do you know how many times I've come in second at Augusta?"
Meachem said it wasn't the answer he was expecting, but told Palmer, "No."
Palmer paused, and finally uttered, "Neither do I."