The Loop
This photo sequence of Jim Furyk says everything you need to know about the U.S. in the Ryder Cup
Countless column inches have been written about American futility in the Ryder Cup. We even just did a video on it.
But you can make the case nothing quite illustrates Team USA's plight like this sequence of photos of Jim Furyk from 2012. This was during Sunday singles, in a match against Sergio Garcia that Furyk famously choked away as part of a devastating U.S. loss. Here on the 16th hole, Golf Digest photographer J.D. Cuban captured Furyk seemingly about to take a 2 up lead with this 12-foot birdie putt.
Everything was looking good.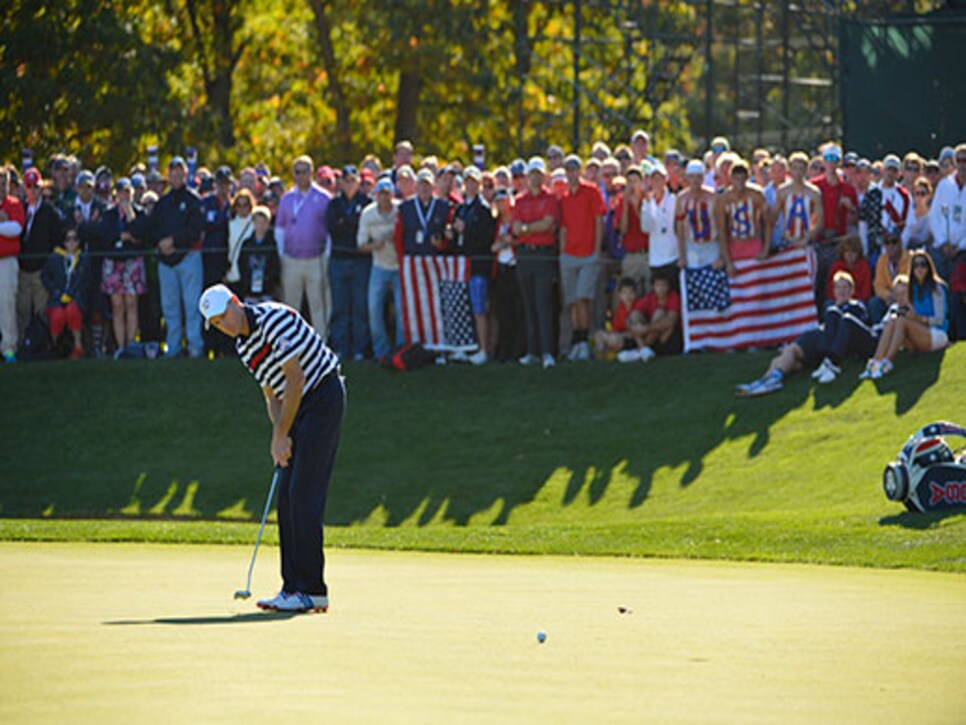 And Jimmy was set to let loose.