The Loop
This 12-year-old's golf-themed rap video is probably not what you think it's going to be
It's late February in White River Junction, Vt., and 12-year-old Matty du Plessis is facing the same problem many of us face. Do I pack it in, or do I take one more swing? Except Matty isn't working on his approach shot. No, Matty is on set with Golf Digest, filming a music video for his song "Why I Love This Game." Matty's task? To hop off an ATV, plant himself, and execute a "Happy Gilmore-esque" drive…all while a drone helicopter follows him through sheets of snow. But as Matty often states, sometimes you have to put in the extra effort. With mercury plunging and freezing rain turning into snow, Matty takes one more attempt…he nails it.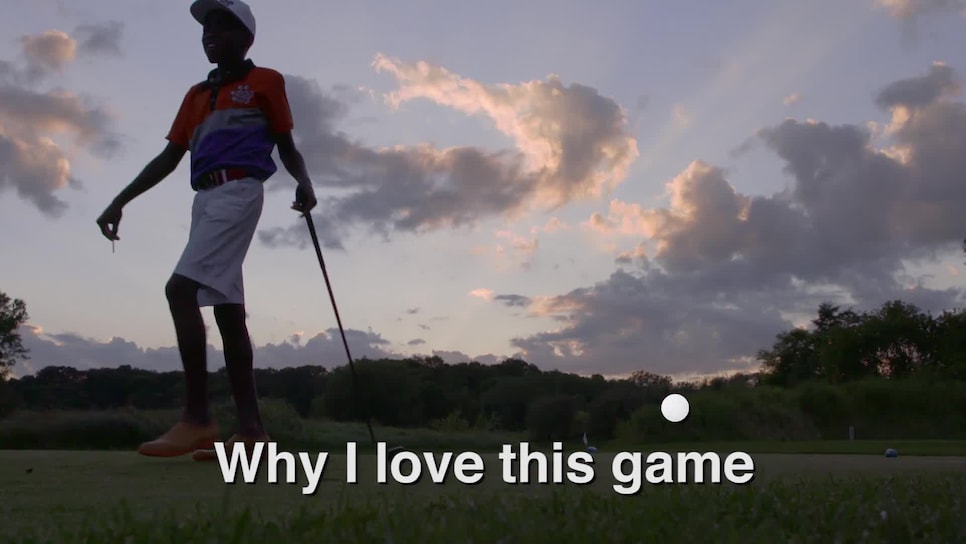 Funny, inventive, and with a Handicap Index of 2.6, Matty represents the full package. It is no wonder Under Armour chose him to represent the future of golf as a member of their "UA Next" team. You'll find him executing trick shots and practicing both on his YouTube: "MD 18undapar" and on his Snapchat "MD_18undapar." You'll notice the runner of a personal brand, "18undapar" which Matty says represents a desire to shoot birdie on every hole of an 18-hole competition round.
There's a fear with Matty being a rapper— that his style could quickly devolve into irreverence. Quite the opposite, Matty is the first to state his respect for those who came before him, pointing to golfing idols as diverse as Tiger Woods, Lydia Ko, and Arnold Palmer.
This spring, as we dust off our bags to begin anew, we're proud to present "Why I Love This Game," a fitting monument to a new season, and the future of the game.
Tony Hernandez is a writer and producer. At Condé Nast Entertainment, he has overseen The Most Expensivest Sht and Gentlemen Lobsters, among others.*