The Loop
Peter Thomson's 1985 Senior Tour season remains remarkable
If the late Billy Casper is considered an adjunct member of The Big Three, the three-time major champion had an international counterpart in Peter Thomson. While the less flashy Casper could never seem to escape the wake created by the Arnold Palmer-Gary Player-Jack Nicklaus juggernaut, Thomson's problem with breaking in was a matter of geography. As an Australian considered a part-time player on the PGA Tour in the 1950s and '60s, Thomson existed in a parallel universe to American fans who, at that media-lite time, were rarely exposed to foreign stars.
Born just 18 days before Palmer, Thomson won an impressive 61 victories on the Australian and European tours. Like Player, his game traveled well. He won five British Opens, including three straight beginning in 1954. However, he won just one of the five after Palmer and other American stars had "rediscovered" the British Open in 1960 and began playing it regularly.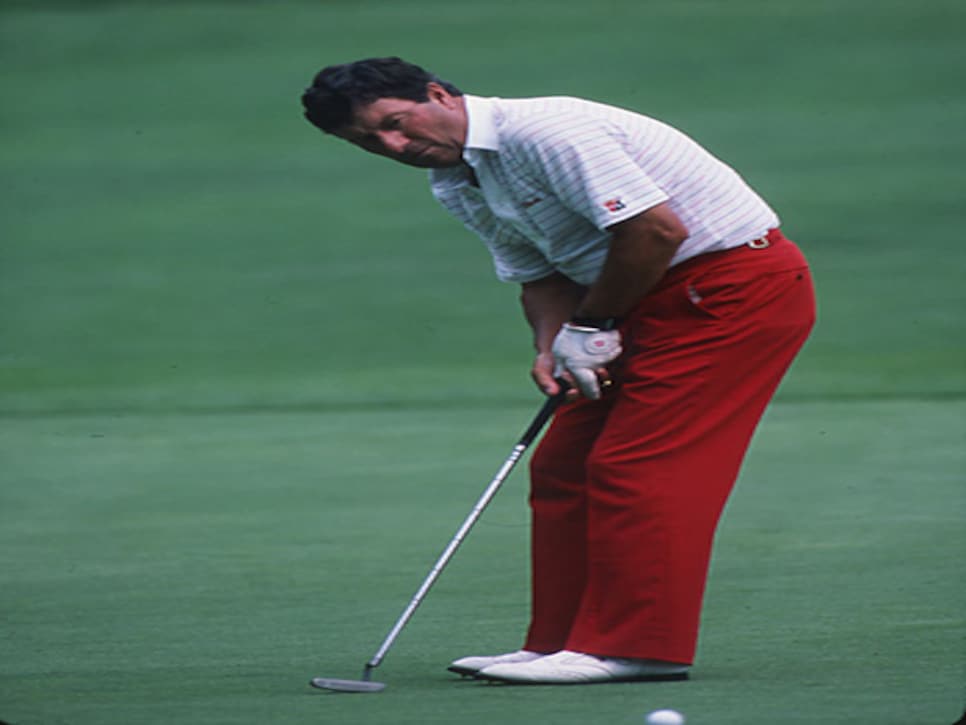 The first of Thomson's 1985 victories came on March 17 when he shot a final-round 69 to edge Casper and Palmer by a shot at the Vintage Invitational at Indian Wells, Calif.
The monumental season was a dose of redemption for Thomson, whose low, running ball was more useful on bouncy courses, hence the Open victories and his lone PGA Tour win, the 1956 Texas Open. He was dogged by the stigma of being unable to win in America. But the record shows he finished in the top 10 for a third of his PGA Tour starts, and his lack of U.S. victories truly could be chalked up to his game, which was not designed for lengthy power courses but for a thinking man's layout. He was not an overpowering player, preferring to put a straight ball in play rather than smash it. He said, "Golf is like tennis. The game doesn't really start until the serve gets in."
Thomson's 1985 season showed a golfer in full vigor, solid in all aspects, his brisk playing and strategic thinking a showcase for efficiency. He has always been highly regarded as an articulate golf intellectual, sought out for commentary on golf developments but able to speak on a variety of nongolf topics. He's been a contributing golf writer since the 1950s, TV commentator, president of the Australian PGA from 1962-1994, golf course designer on more than 250 courses, and captain of the Presidents Cup International team three times, including the lone year they won in 1998 at Royal Melbourne in Thomson's birthplace and home. He earned a degree in chemistry, and his off-course interests extend to art and classical music. He even ran for the Australian Parliament in 1982, losing by four percentage points. The 1998 captaincy victory came 10 years after he was inducted into the World Golf Hall of Fame.
Wrist problems and a desire to be more home-grounded slowly ended Thomson's senior career. Asked by Golf Digest on separate occasions to analyze the meaning of his phenomenal 1985, he showed his common-sense intellect on his play, saying once, "There's great satisfaction in winning tournaments here, but I have no feeling of having proved anything. There's no sense of vindication or anything like that." He added, "It happened without rhyme or reason. I got myself organized, physically and mentally. I got my clubs organized and everything around me was in place, so I performed my best."