The Loop
Thinking about a longer driver shaft? The USGA could be shutting the door on that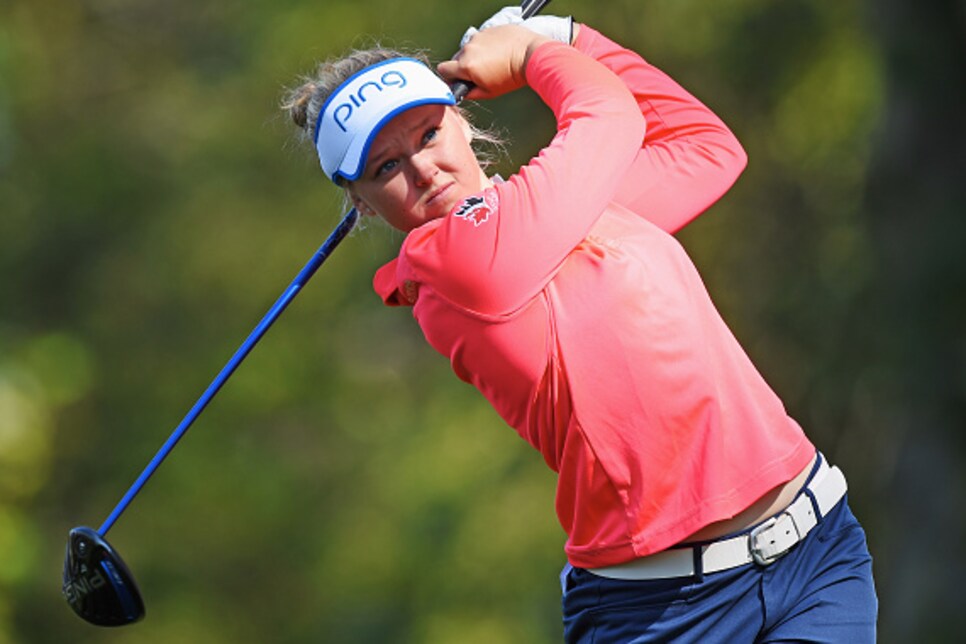 The USGA is proposing a rollback. Just not the one you think.
According to a notice sent to manufacturers in October, golf's ruling bodies are proposing shortening the maximum length of a golf club from 48 inches to 46.5 inches. The notice, dated October 17, 2016, is a followup of a previous notice sent to manufacturers nearly two years ago that the USGA and R&A "were initiating an investigation on the topic of club length."
The USGA notice explains that the proposed change is based on research that the number of players using drivers longer than 46.5 inches is "only a small fraction of golfers at any level." The notice says that its survey of 600 professional players showed only 1.1 percent and only 2.1 percent of the approximately 400 recreational players surveyed were using drivers more than 46.5 inches long.
The notice makes the case that a universal switch to the current limit of 48 inches by professional players would result in an increase in driving distance of "as much as six yards." They did not note any potential change in accuracy. It is generally believed that longer golf clubs are less accurate, especially at driver length.
The USGA and R&A announced a Joint Statement of Principles in mid-2002 that "any further significant increases in hitting distances at the highest level are undesirable." Since 2003, driving distance on the PGA Tour has increased from to 285.9 yards to 290 yards. However in a June interview with GolfDigest.com, Spitzer noted there was no current "distance explosion." Over the last 15 years, however, the USGA has chosen to adopt more of a proactive approach to equipment standards than a reactive approach, as witnessed by Spitzer's comment regarding what could happen if all players went to 48-inch drivers.
The October 17 Notice states, "In keeping with this principle, we believe that it is in the best interest of the game to reduce the current maximum allowable length of clubs (other than putters) and eliminate the possibility that players could migrate to longer clubs in the future."
The Notice adds that the proposed rule would allow for a half-inch tolerance. The proposal also includes a paragraph that creates an exception for local committees to allow overlength drivers "provided that there is evidence of a medical or physical need for the player to use such clubs and that the shortest club carried by the player is no more than 10 [inches] shorter than his or her longest club."
Most recently, Brooke Henderson won the KPMG LPGA Championship using a 48-inch driver. However, most players on the PGA Tour use drivers in the 45 to 45.5-inch range.
Bubba Watson, who averaged 310.6 yards off the tee this past season, doesn't think long-shafted drivers naturally produce more distance. In a recent story for Golf Digest on his 10 rules for driving, Watson offered this thought:
"The longer shaft, which many people assume is an automatic trick to generating more clubhead speed, didn't work at all. It threw my timing off, and I didn't hit the ball much farther even when I nailed it. I did much better with my standard 44 1/2-inch driver, simply swinging a little harder."
Several manufacturers contacted by Golf Digest declined to comment.
The Notice calls for comments to be submitted to the USGA's John Spitzer, managing director of equipment standards, at jspitzer@usga.org.