To look at the stories that were the most popular on GolfDigest.com in 2016 is to sort of look at the year in golf through a fun-house mirror. It's a reflection of something, but it tends to accentuate certain parts over others.
So what attracted the most attention this year? We know even in a genteel game like golf, friction is endlessly intriguing. We know people are endlessly fascinated by Tiger Woods, and if you happen to get Britney Spears on a golf course, that tends to work, too. With that as a backdrop, let's count down the 10 most popular stories of the year on our site.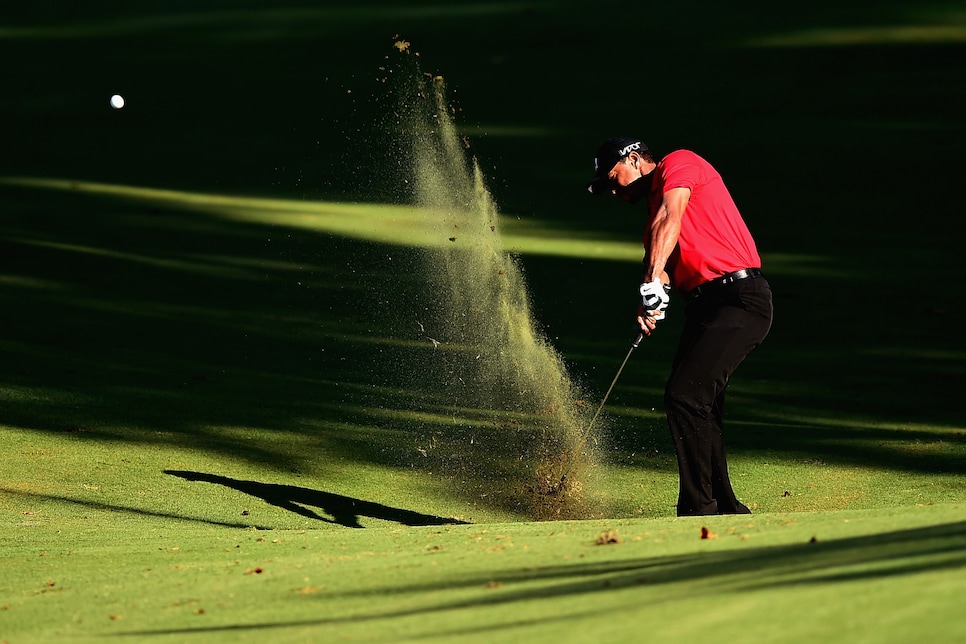 With Woods in semi-seclusion for more than a year, any news on the 14-time major champion was met ravenously, and this encouraging nugget, a tease to a larger "My Shot" interview with Jesper Parnevik, fed hopes of a comeback.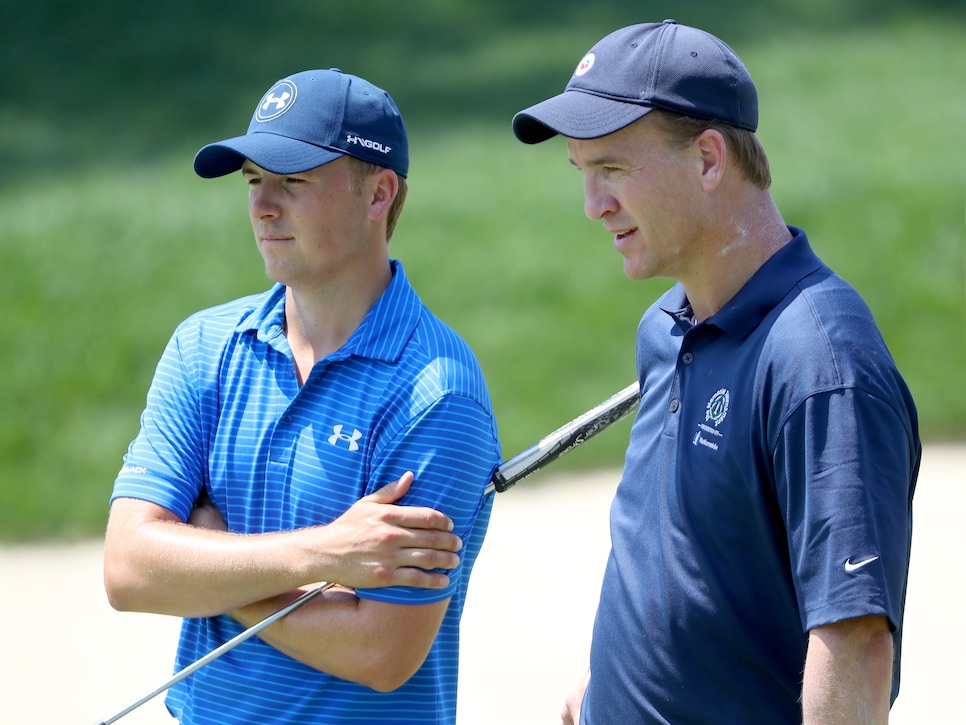 One of the most popular football players of all time, a crazy premonition, and a windfall of money. Are we really surprised it struck a nerve?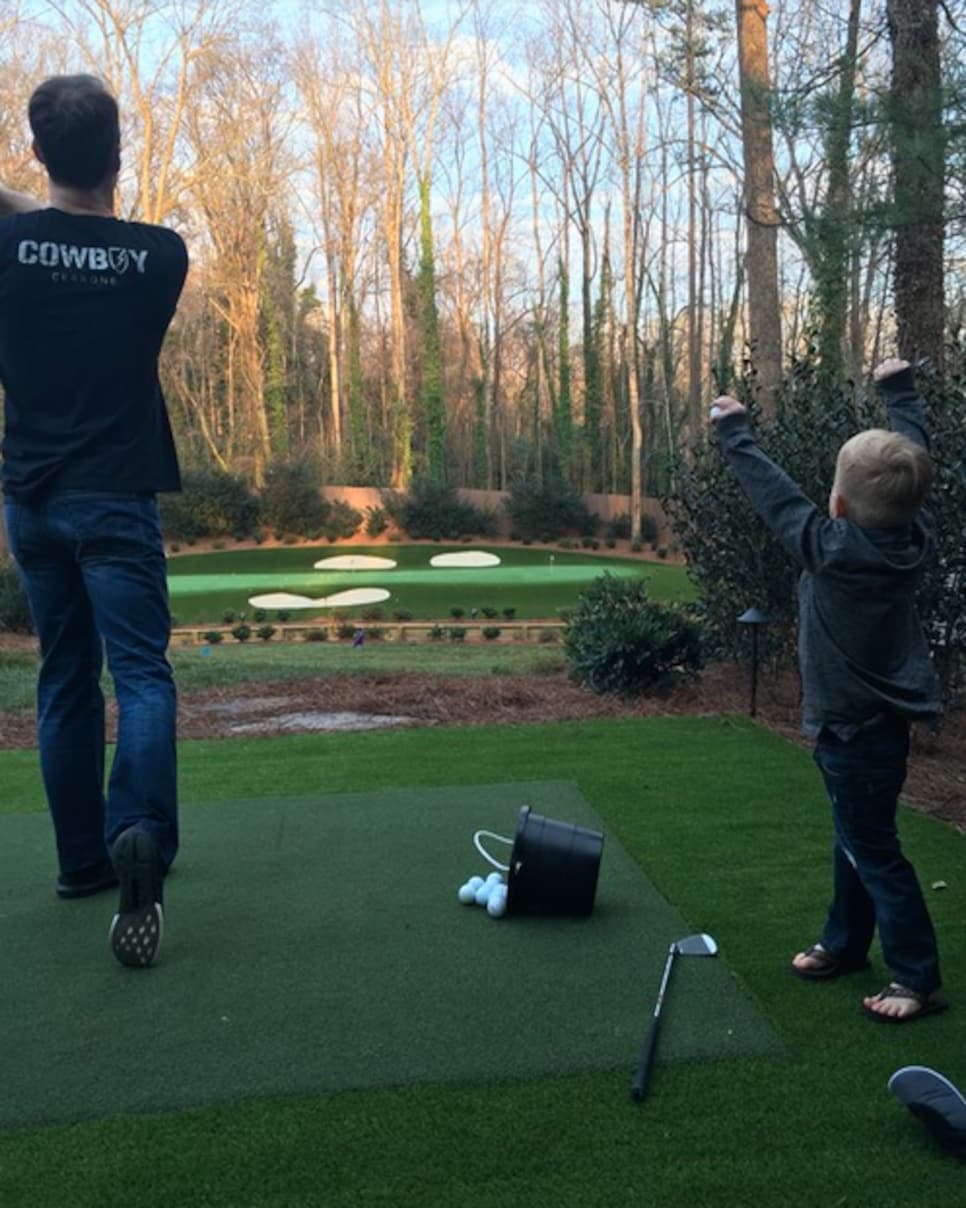 A NASCAR star with a backyard golf hole that's a replica of perhaps the best and most beautiful golf hole in the world? Let the envy begin.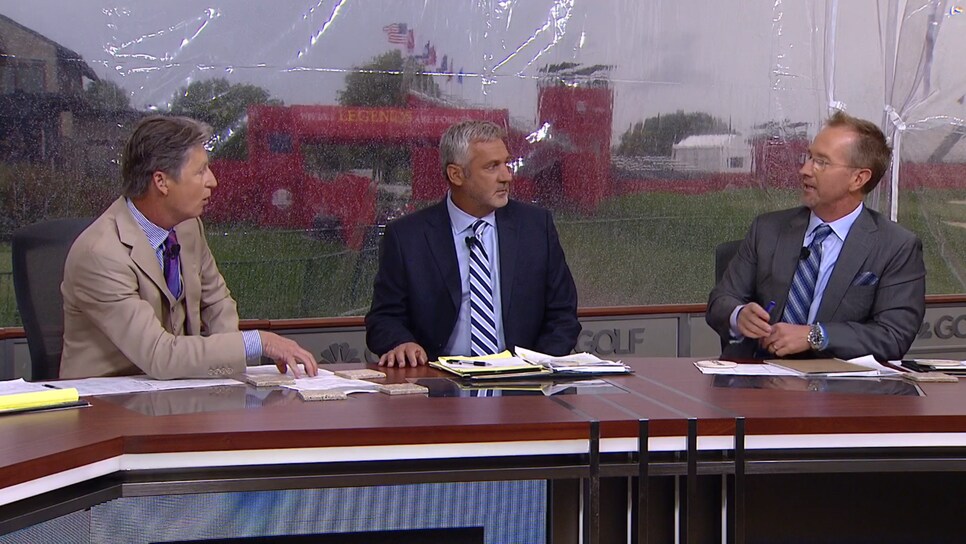 Chamblee already has a knack for stirring the point with some of his Golf Channel commentary, but when it features some on-air sniping with a colleague -- a major champion no less! -- you can expect people to pay attention.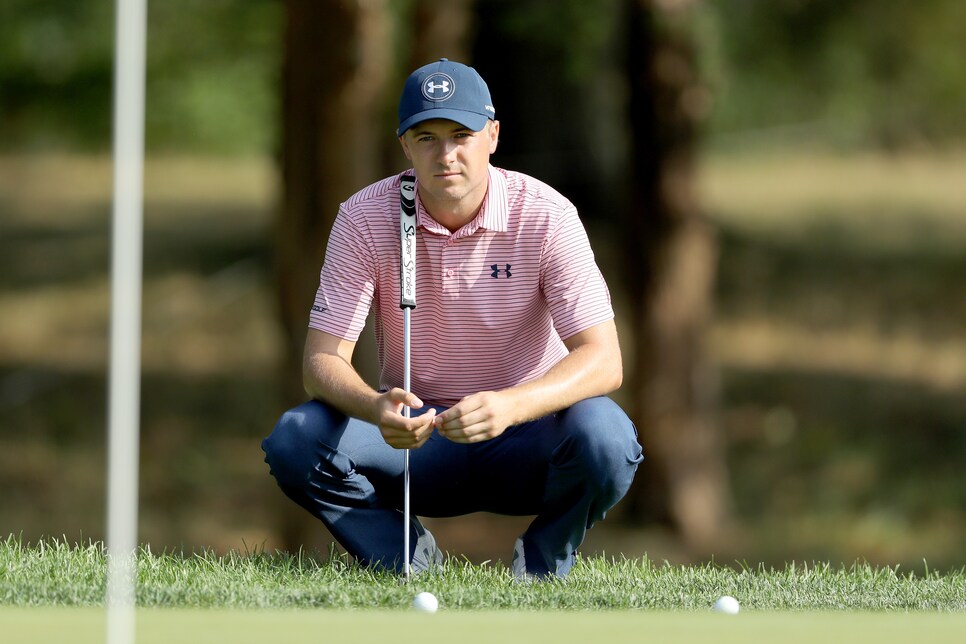 Golf people love wonky rules issues, and this one about Jordan Spieth asking whether he could wet the bottom of his putter to better navigate "shiny" greens was so unique, left even veteran rules officials stumped. The rest of us were just amused by the question.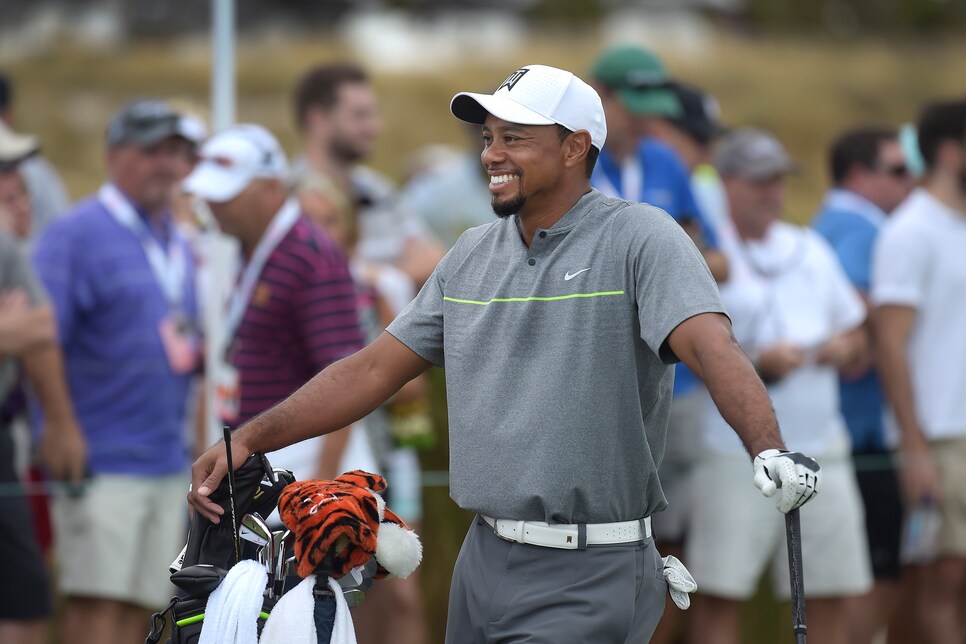 Normally a pro-am round doesn't count for much. But when it's Tiger Woods playing any type of competition for the first time in 15 months, you can expect people to get a little nutty.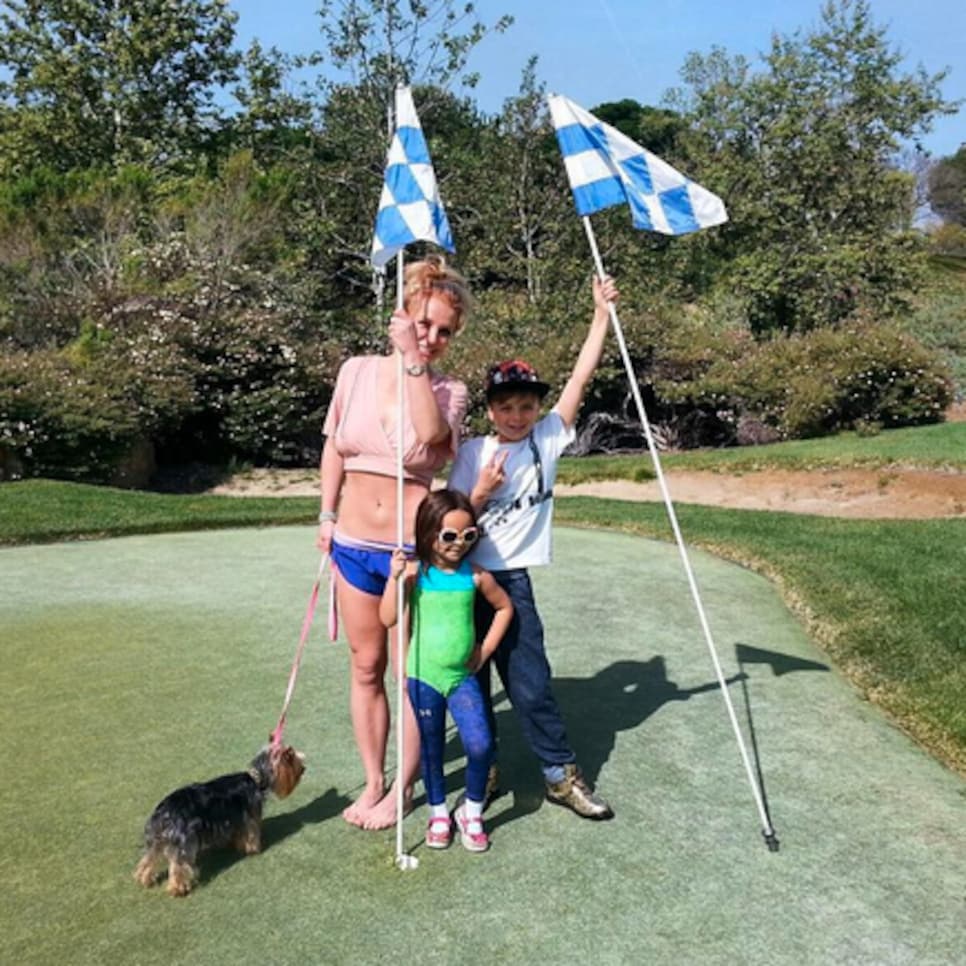 How can you top Kevin Harvick's backyard Augusta National replica? By being Britney Spears and having a backyard golf hole, that's how.
This is the rare bit of serious news on this list -- no offense, Britney -- and it speaks to the surprise factor that one of the sports world's biggest players was bowing out of golf hard goods.
These are interesting times we live in, as evidenced by this bizarre sequence of a guy heckling a professional golfer, bragging about it on social media, and then having the professional golfer inform the guy's employer, which led to the guy getting in hot water. As they say, some stories you can't make up.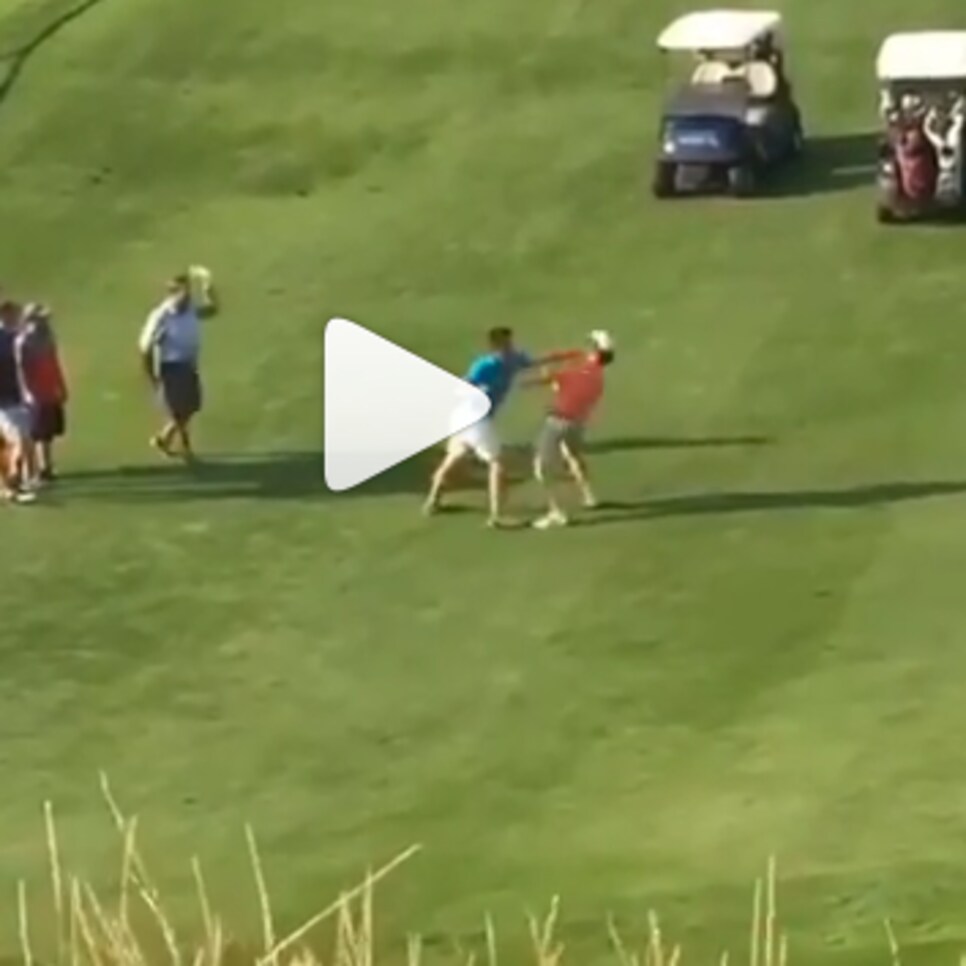 This video of two golfers trading blows in a fairway had a couple things going for it. There was the sheer brutality of the punches thrown, the voyeuristic quality of watching from a hillside above, and the continued questions over whether the fight was actually real. It all escalates so quickly, and then it settles down even quicker, so we're not sure what to believe. Regardless, it makes for a fascinating spectacle, and for better or worse, attracted the most attention in wacky, wild 2016.