The Loop
These two golfers making their pro debut on Thursday made it look WAY too easy
Golf fans who watched this year's British Open know what Paul Dunne is capable of. The then 22-year-old amateur shared the 54-hole lead at St. Andrews.
The final round at the Old Course proved to be too much for the young Irishman to handle, but it was an impressive performance, nevertheless. On Thursday, Dunne returned to Scotland and picked up right where he left off by shooting an opening 64 at Kingsbarns in his pro debut to grab a share of the lead at the Alfred Dunhill Links Championship.
However, Dunne wasn't the only golfer making his pro debut to get off to a great start in the event. In fact, he wasn't even the youngest. England's Jimmy Mullen, 21, also toured Kingsbarns in 64 shots to match Dunne, who also made his first hole-in-one as a pro, on top of the Day 1 leader board.
Guys, it's not supposed to be this easy.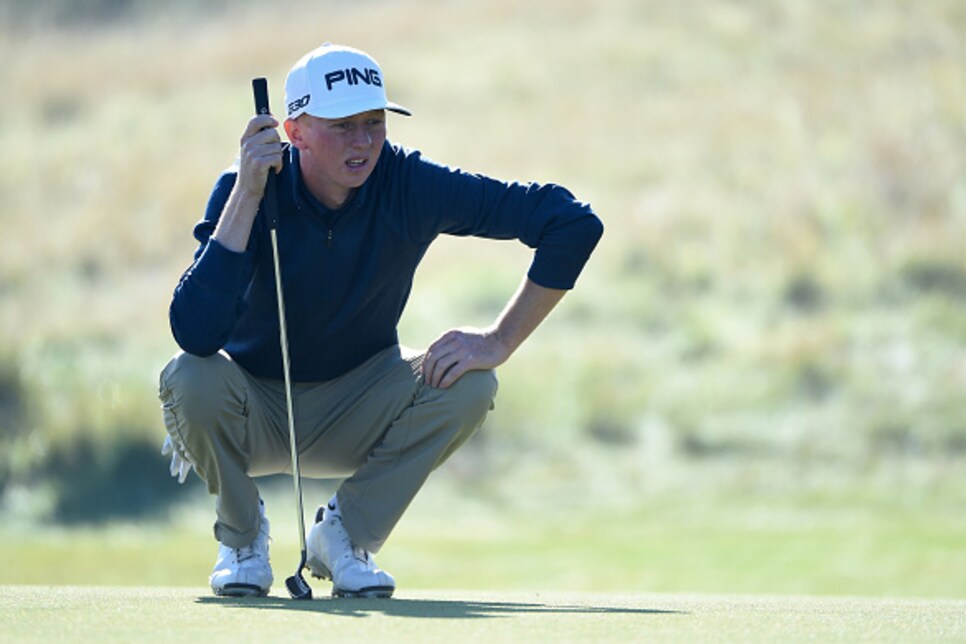 Mullen is no stranger to big performances himself. Just last month he went 4-0 in Great Britain & Ireland's rout of the U.S. at the Walker Cup.
Of course, it's only one day, but how about two guys starting their pro careers on the same day in that strong a fashion? Is the Big 4 going to have to make room for these guys soon? Are we going to have to make a special "Big something" for just European players? Let's just say the Americans' task at the Ryder Cup doesn't appear like it's going to get any easier in the coming years.