The Loop
These photos of Ian Poulter playing with monkeys will make your day
From kicking American tail in Ryder Cups to getting fans fired, Ian Poulter's not exactly a gallery favorite in the United States. However, while the 41-year-old has rubbed many the wrong way, even the sport's biggest villains possess redeeming qualities. Evidenced clearly in these adorable photos from the Nedbank Challenge.
Poulter, playing in the South African event, took some time out of his practice round to hang out with some monkeys. The resulting pictures will make your day.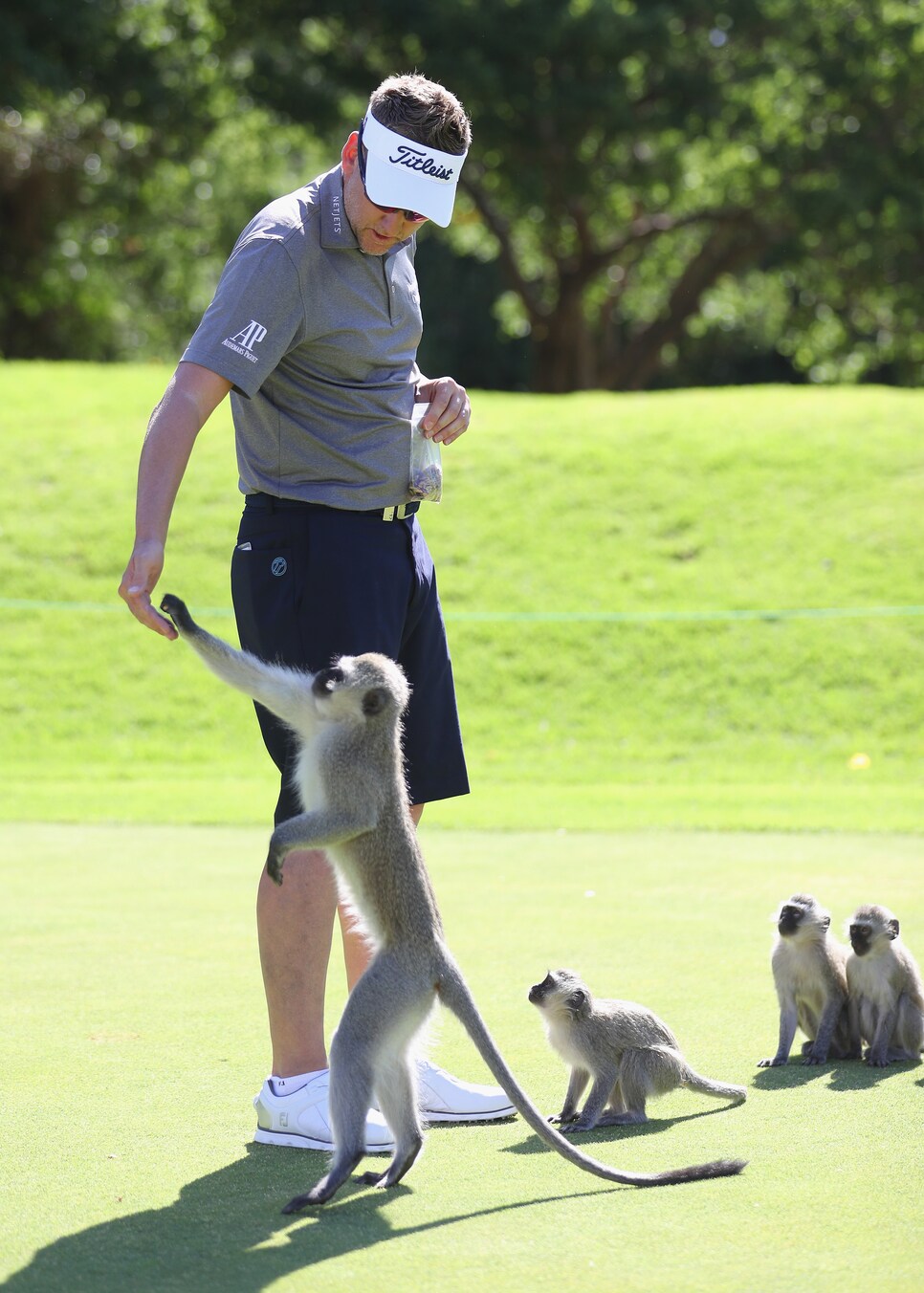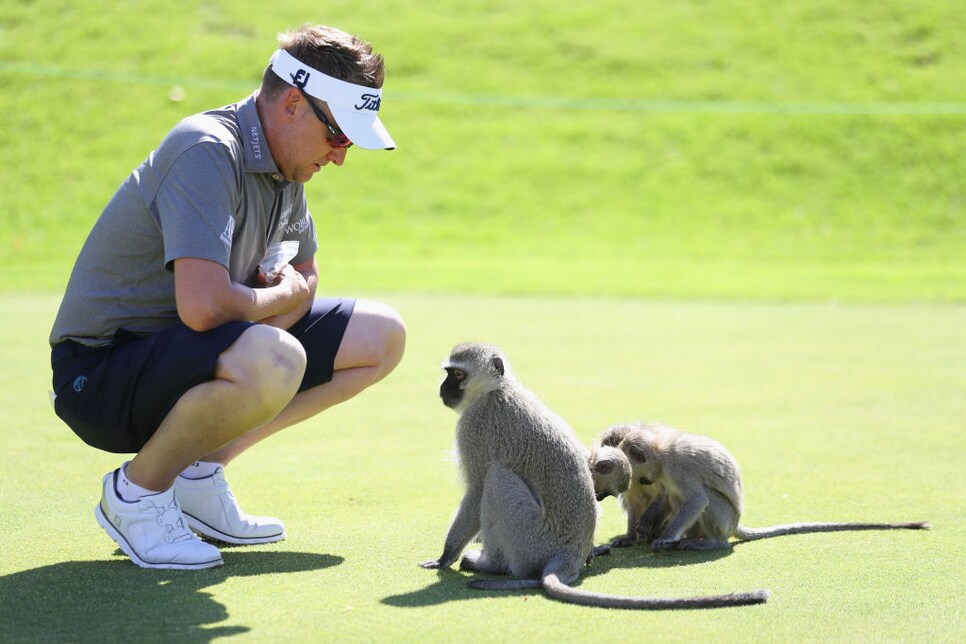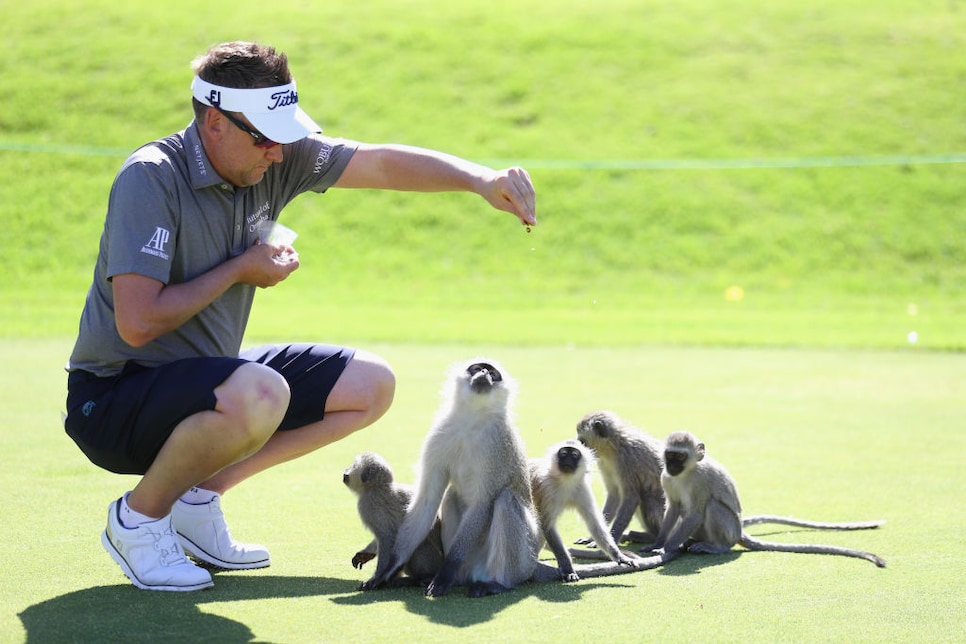 I'm not much of a TV guy, but I'd binge watch at least five seasons of "Monkeying Around with Ian Poulter."
Alas, nothing funny about Poulter's first round at the Nedbank, where his two-over performance left him seven shots back of the leaders. On the bright side, at least Poulter's baboon interaction went slightly better than Luke Donald's from a few years back.