The Loop
These NBA prospects who play golf . . . fortunately not for a living
With the first round of the 2015 NBA Draft commencing Thursday night, 30 athletes from the United States and around the world will be granted the opportunity to shake commissioner Adam Silver's hand and join the NBA family. These three prospects in particular should be happy to have the chance to make money playing basketball -- especially given their respective excursions in golf. Maybe after a few years in the league, they'll be able to afford some golf lessons and get to Stephen Curry's level.
Related: Why are Andre Iguodala and Stephen Curry so happy? Because they're going to play Augusta National 
__ D'Angelo Russell (G, Ohio State):__ Whether or not Russell plays golf frequently in his time off, he should just be glad that he's good at basketball. A month ago, an Instagram video surfaced of him taking a hack at a golf ball with a swing that Charles Barkley would call "turrible." Regardless, he's an expected top five pick.
A video posted by Dez Wells (@dezwells_) on May 23, 2015 at 6:29pm PDT
__Frank Kaminsky (C, Wisconsin): __After a trip to the national championship game earlier this year with Wisconsin, Kaminsky went to get fitted for clubs at Callaway's Performance Center in Carlsbad, Calif. When you're 7-feet tall, you'll look like this with a normal golf club: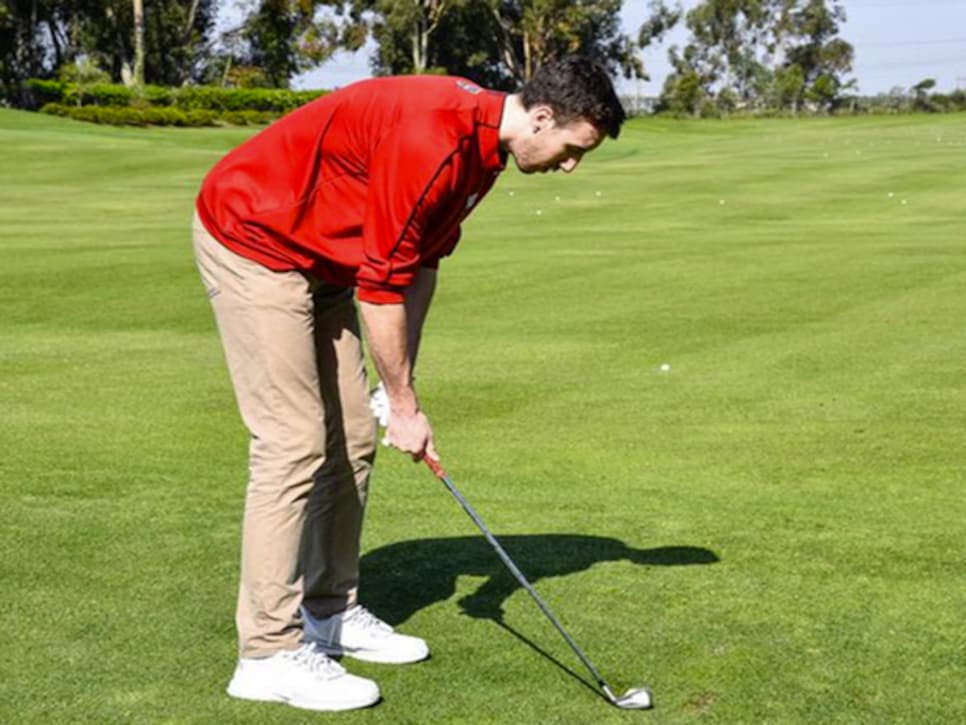 Whether Kaminsky has put his fitted clubs to much use in the past few months is uncertain, but he should be a lottery pick Thursday night regardless. Don't play golf for now, though: you wouldn't want that ridiculous hunch over the golf ball to ruin your back.
__ Dakari Johnson (C, Kentucky):__ Johnson, one of the lesser-known names in this draft, is expected to be a second round pick. It is uncertain how much he plays golf, but he can definitely use some lessons. When the Wildcats visited a TopGolf facility in the midst of March Madness, senior Jarrod Polson took this video of Johnson to social media.