The Loop
These Monday qualifying scores show how unreasonably hard it is to play on the PGA Tour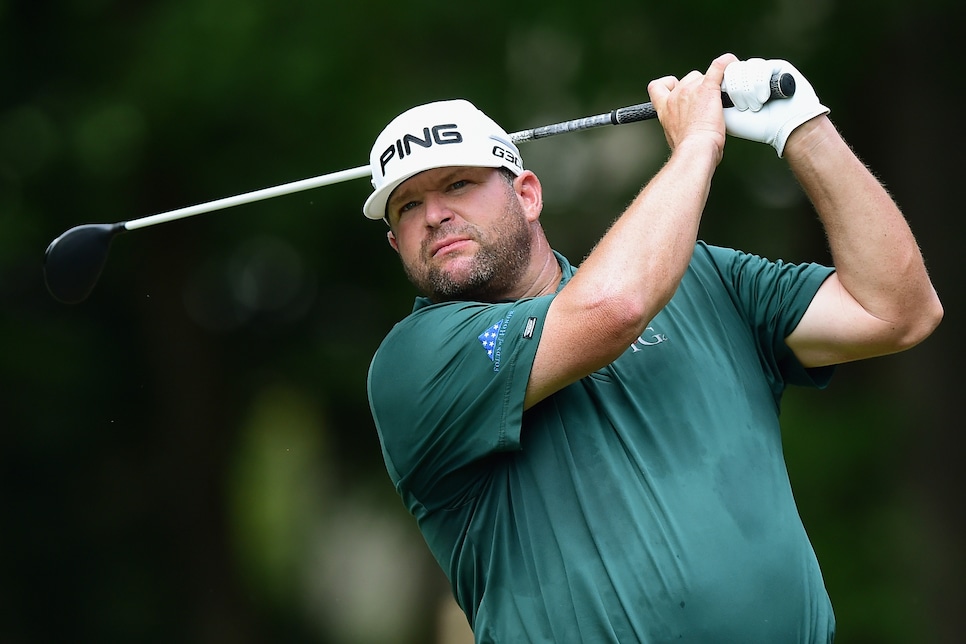 I'm sure there are a host of scratch golfers that think, with a little more practice and the right breaks, they could make it on tour. And to those dreamers, we say, God bless ya, but it's time to face reality. Look no further than the scores from Monday qualifying at the Shell Houston Open.
At the Cypresswood Golf Club in Spring, Texas, 34 players shot 67 or better, a group that included Max Homa, Lee McCoy, Andres Romero and Andrew Landry. One slight problem: there were only four spots available, three of which went to Riley Arp -- who fired a 10-under 62 -- and Wesley McClain and Andres Gonzales, who tied for second with 63s. That meant six players that shot 64 -- 64! -- had to go to a playoff. From this sextet, Jason Gore emerged, thanks to a birdie on the first sudden death hole.
Can you imagine shooting 64 and not making the event? Hell, how many rounds does it take for the normal scratch golfer to accumulate eight birdies? Rookie Grayson Murray summed it up best:
And this was a competition for guys who weren't in the field of a middle-tiered event.
So the next time you break par at your local club and think you have what it takes for the big leagues, take a deep breath, look at this scoreboard and recognize that these guys are really, really good.