The Loop
These Miguel Angel Jimenez quotes are amazing -- even for Miguel Angel Jimenez
Miguel Angel Jimenez has become immensely popular more for the way he lives his life than for the way he plays golf. And his latest interview won't do anything to change the perception of him as a carefree, cool, fun-loving guy.
Jimenez on being offered water:
"My friend, water is for fish."
On his wife, Susanne, keeping him young:
"More than 50 years since I was born," Jiménez says, then points a finger southward, "but I'm only 20 down there."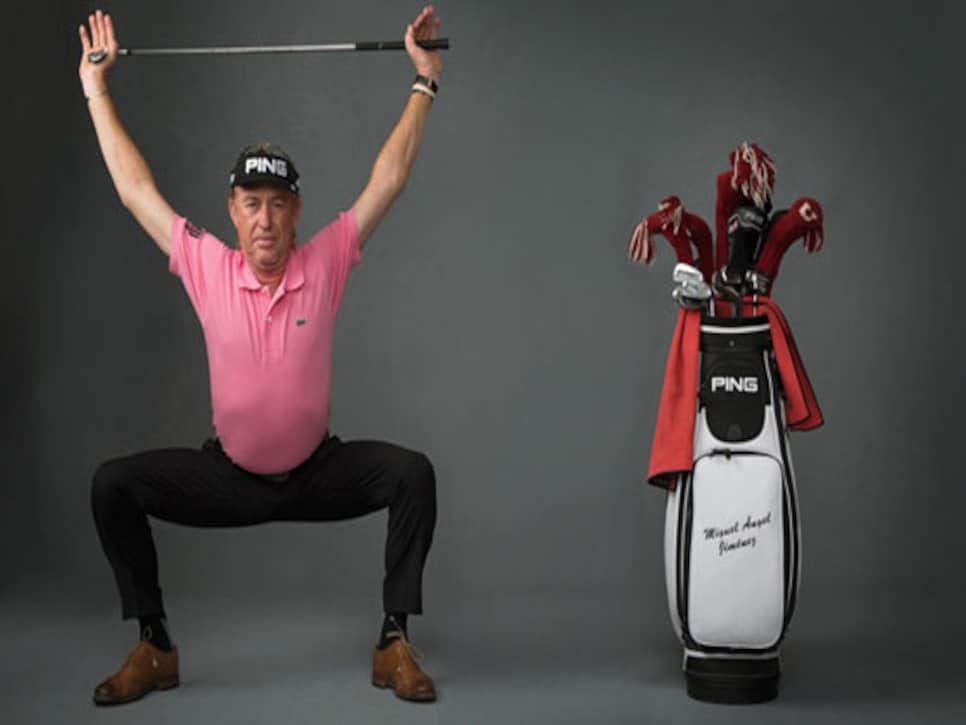 On keeping up with the young guns on the golf course:
"When I play with these young boys and I see how they hit the ball, I know that my strength is not their strength. My muscles do not work the same. I cannot match their distance. I don't recover as quickly as they do. And the path they have to walk is much longer than the path I have left to walk. But I still have a path to walk. Always. So when you tell me I'm dead, well, you are completely wrong."
On Darren Clarke being named the next European Ryder Cup captain:
"I'm not disappointed, I'm happy for him. But I hope my turn is next because I am not getting younger."
On whether or not his English played a role in him being captain:
"You understand me, right? O.K. then. The Ryder Cup is decided by the players' clubs, not the captain's English."
On putting a bad round at the Masters in perspective:
"I am here with the sun shining, I'm surrounded by friends and family, tonight I will eat good food, drink good wine, smoke a good cigar and make love to my beautiful wife. It's a good life, no?"
And finally, on the haters, not that he has many:
"I come from a different generation. And I'm not a hypocrite. I don't hide the way I am. If I want to have a drink, I have a drink. Why shouldn't I? Is it illegal to drink alcohol? Is tobacco illegal? So why should I care if people see me smoking? I do what I do out in the open. If people have a problem with that they can stick their tongue up their ass and let the rest of us do what we want to do."
You keep being you, Miguel.