The Loop
These LPGA Tour pros made an unforgettable humanitarian trip to Africa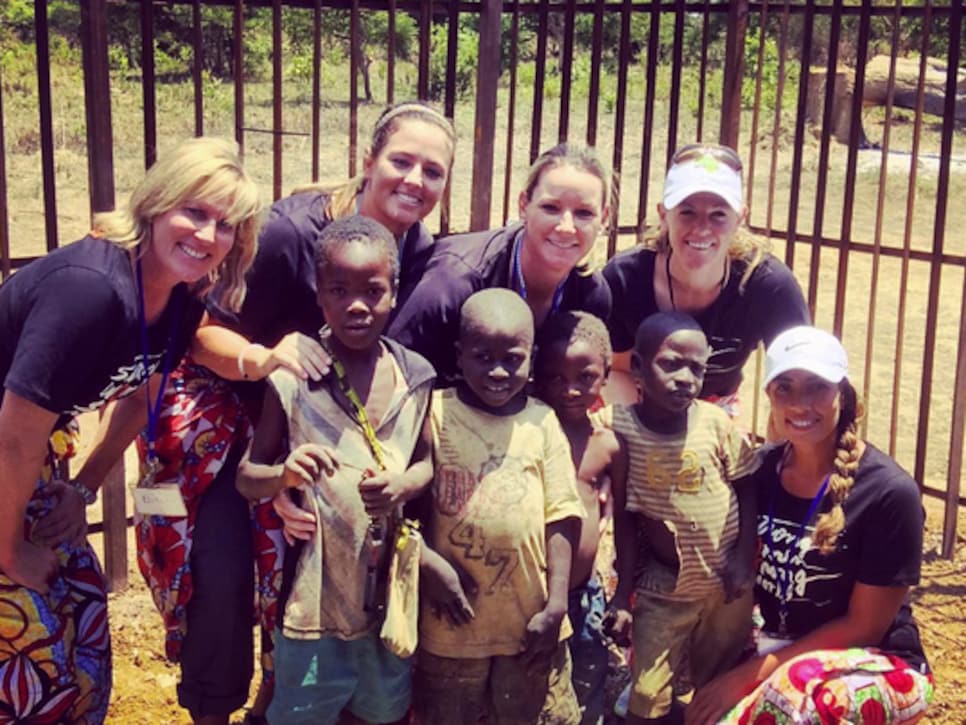 These are holiday trips with real impact.
A group of LPGA Tour players spent this holiday season in Africa, continuing former LPGA star Betsy King's mission of bringing water to some of the most impoverished areas in the world. Just as they did in 2006, almost 10 years later a group of current pros spent four days in rural villages.
LPGA Tour members Cheyenne Woods, Kristy McPherson, Kendall Dye and Amy Anderson traveled to Zambia this time with King, a World Golf Hall of Famer. While there, they saw first-hand the wells built from money they helped raise and spent time with locals.
"You go to a country and you think you are never going to go back, but when I was here a year ago I was so moved by the heart of the Rwandan people I went home determined to do all I could to help," King told Golf Digest's Ron Sirak in 2006, after her trip to Rwanda where Golf Fore Africa raised money for water and opened a clinic.
Players who traveled to Zambia in December 2015 documented much of their trip with inspiring and emotional social media posts. This photo shows residents with their new $50,000 mechanized water system, which provided fresh water in a region often without it.
Here are Woods and McPherson celebrating with kids of Zambia.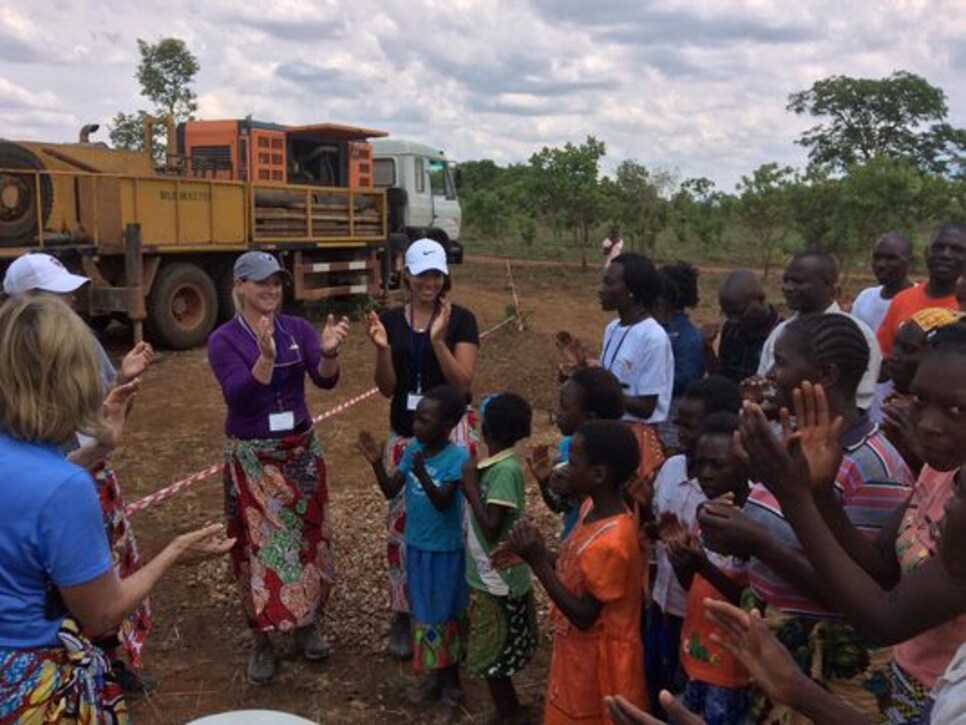 And these heartwarming videos show just how much getting clean water means.
Dye says the crew is enthusiastic about raising even more funds for 2016.
To see how you can help, visit the Golf Fore Africa site here.