The Loop
These are the most patriotic golf shoes we've ever seen
U.S. Open week is a perfect time to release items that bleed red, white and blue, and Adidas is doing just that. The men's Crossknit Boost and the women's Climacross Boost now come in limited-edition patriotic colors, meant to help you celebrate the 117th U.S. Open Championship, the Fourth of July, Labor Day Weekend and any day you're feeling especially patriotic.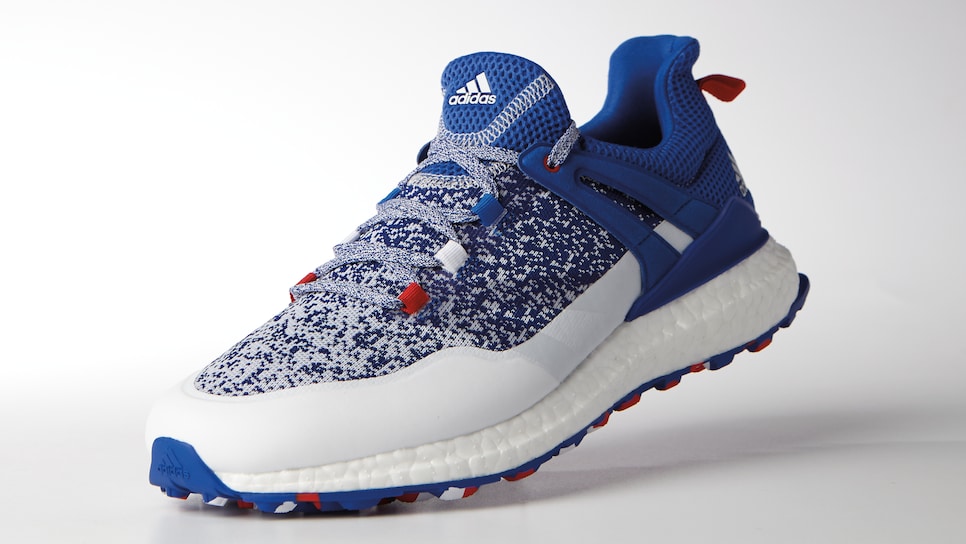 The Crossknit and Climacross Boost shoes are Adidas' only spikeless models that offer full-length Boost technology, meaning the entire length of the midsole is made from a foam that's designed to be soft, responsive and highly durable. Both models offer a torsion system that stabilizes the foot while walking and swinging, and their knit uppers make them feel more like a heavy-duty sock than a shoe.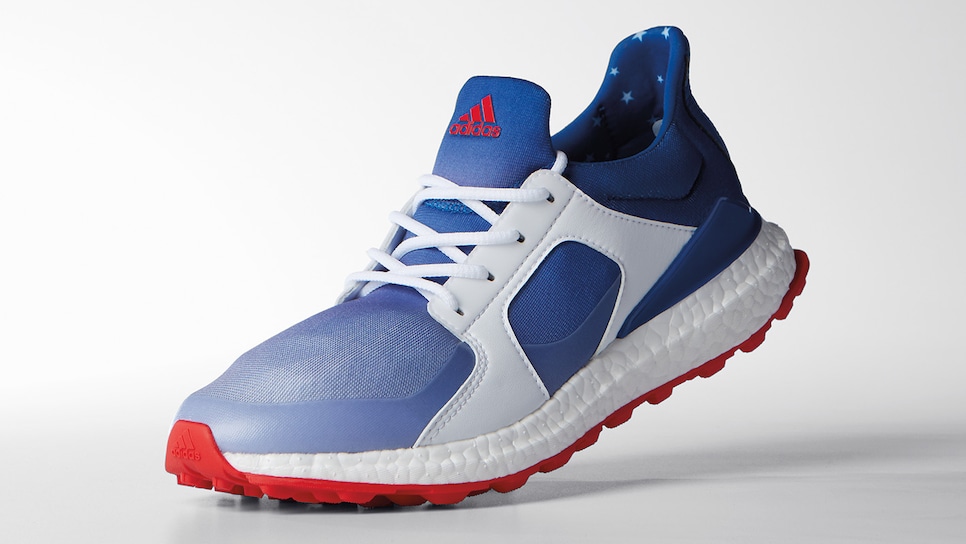 We recommend pairing these shoes with either a white polo and navy trousers, or a navy-on-navy polo/trouser combo. Please (PLEASE) don't mix a red, white and blue polo/belt/trouser outfit with these patriotic kicks. Because more often than not, too much is too much.